No. 1 Thatcher stays perfect on season; re-match with Eastmark set for 3A title game
November 19, 2022 by Brian M. Bergner Jr., AZPreps365
---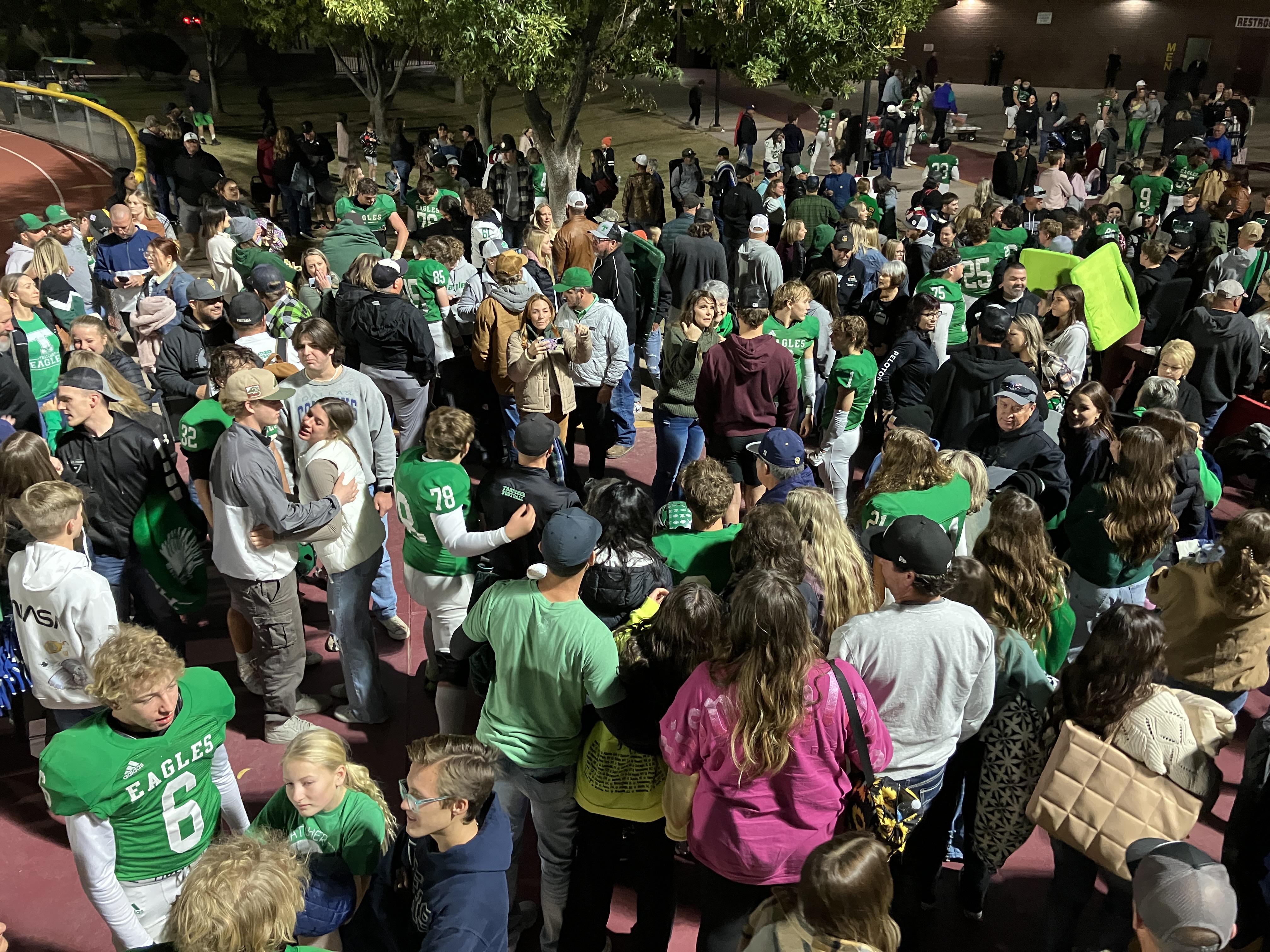 PHOENIX — Cody Jones and Damien Oriero each ran for a touchdown, Brandon Napier threw for a score and No. 1-ranked Thatcher put the squeeze on Show Low defensively in a 21-7 win Saturday night.
It is the 13th straight victory for the Eagles (13-0, 5-0 3A South), which allowed the Cougars only 166 yards of total offense and will now face No. 2 Eastmark for a 3A state title next week.
Jones opened Saturday's 3A state semifinal game with a 59-yard touchdown run on the first play from scrimmage, bowling over a Show Low defender as he ran straight up the middle for the score.
Jones had seven carries for 86 yards and the touchdown.
The Cougars (11-2, 7-0 3A Northeast) wouldn't stay silent for long, however, answering late in the first quarter with a score of their own.
Ray Pedraza, who took over for Nash Brewer at quarterback after the junior suffered an injury and was removed midway through the first quarter, led Show Low down field and capped the drive with a 1-yard touchdown run with 2:22 left in the first quarter, giving his club a 7-6 lead.
Pedraza was 4 for 8 for 39 yards and two interceptions, but had 12 carries for 25 yards and the score.
Brewer and Pedraza were sacked six times Saturday night by a tough Thatcher defensive front.
In the second quarter, Oriero scored on a 1-yard touchdown run to give Thatcher a 14-7 lead at the 11:24 mark, then caught a 5-yard touchdown throw from Napier to make it 21-7 with 14.8 seconds left in the first half and they never looked back.
Oriero had 21 carries for 72 yards and a touchdown, and caught one pass for a score.
Napier was just 1 for 3 for 5 yards and the touchdown throw.
The Eagles amassed more than 250 yards rushing Saturday against Show Low, but lost four fumbles.
UP NEXT
The Eagles have long forgotten their early exit in 2021, a 44-13 loss to then No. 2-ranked Snowflake in round two of the 3A state playoffs.
A 13-game win streak will do that for a club.
No. 1 Thatcher will play No. 2 Eastmark (12-1, 4-0 3A Central) for the 3A state title Saturday, Nov. 26, at Desert Vista High School.
Eastmark easily handled No. 3-seeded Pusch Ridge in the afternoon game Saturday, 45-10.
Kickoff is set for 6 p.m.
Brian M. Bergner Jr. has covered professional, collegiate and high school sports for more than 20 years. Follow him on Twitter @AzPreps365Brian. Have a story idea? Email Brian at bbergner@azpreps365.com.