Metro Tech Knights JV volleyball team end season on top
November 21, 2022 by Andrew Nadler, Arizona State University
---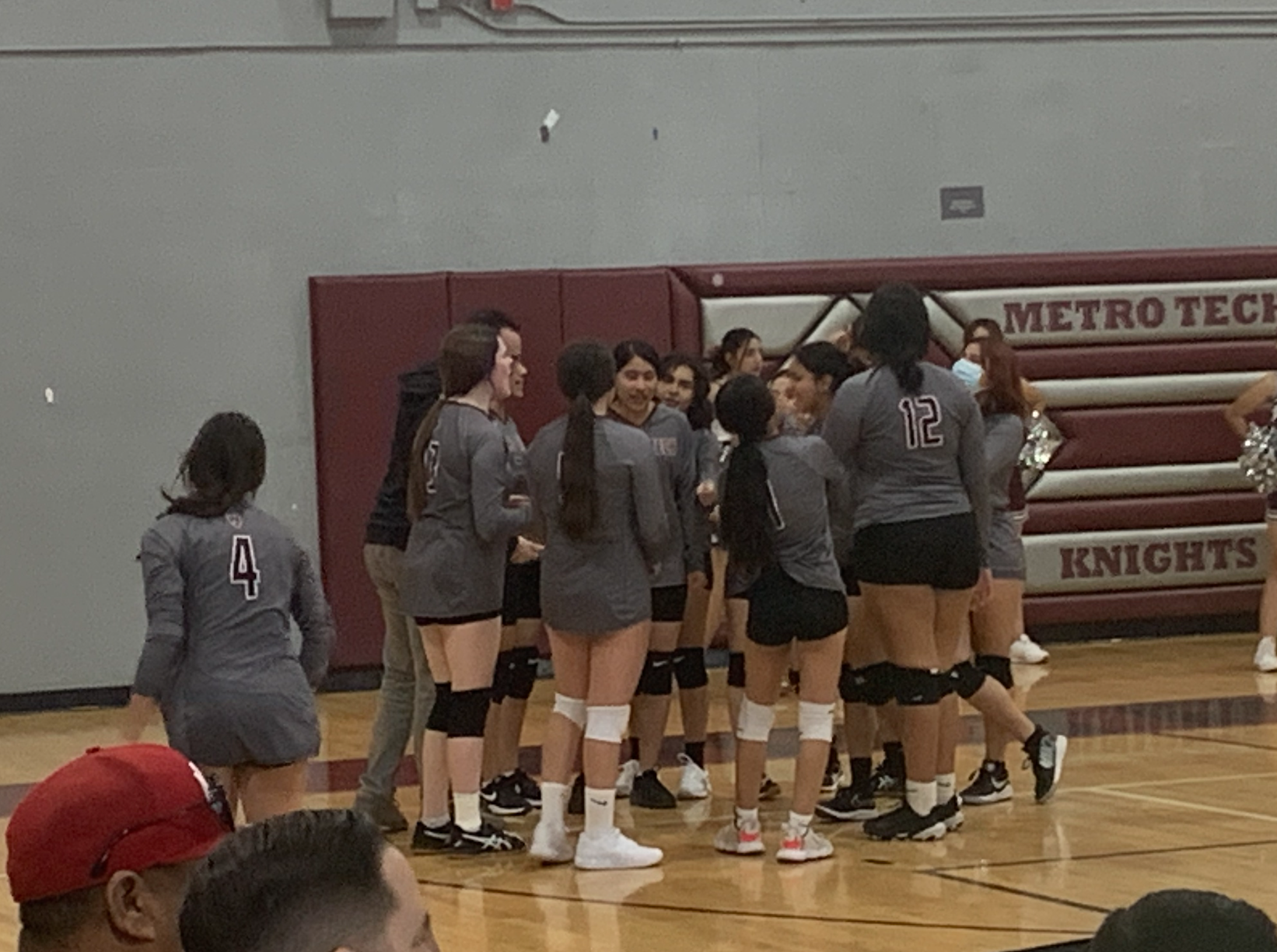 Andrew Nadler is an ASU Cronkite School of Journalism student assigned to cover Metro Tech High School for AZPreps365.com
In Metro Tech High School's last junior varsity volleyball game of the season Oct. 27, the Knights earned a decisive 2-0 victory over the Betty H Fairfax Stampede and showed they have the ability to come back and put a team away.
JV Metro Tech started the first game hot, leading 5-2. When Metro Tech went ahead 8-4, Stampede coach Iman Isom called a timeout.
But the JV Knights went on a 6-point run to get up 13-4, then another 5-point run to go up 18-6 before finishing off a dominant game 1 with a 25-11 victory.
The second game was back and forth early on, the Stampede holding on to a close 6-5 lead before going up 14-8. Metro Tech coach Nicholas Oberdin called a timeout.
Whatever Oberdin said during the timeout worked. Metro Tech went on a 4-point run to make the score 12-14, which led the Stampede to call a timeout.
Metro Tech tied the game at 14 with a 6-point run. The Knights took the lead 21-17 before Isom called a timeout to get the team to regroup and to try to send this to a third and final game.
But that would not happen.
After the timeout by Oberdin, the Knights went on a 17-4 run to take a come-from-behind victory, 25-18.
Isom said they had girls playing up from the freshman team for this final junior varsity game because some girls were sitting out because of behavioral issues.
"I am really proud of the girls who did step in for those players, especially the freshmen," Isom said. "I pulled some freshmen in, and they did what they could for us today in our game."
Metro Tech's Anahi Calderon was on JV all season but was bumped up to varsity for this last game. She said she was proud of the JV team's growth.
"After being with this team this whole time, it has been an amazing experience," Calderon said. "I like how we improved so much this season as a team, and it showed against Fairfax."
Metro Tech's Monica Arreola-Gonzalez echoed her teammate's sentiments.
"I enjoyed how we were able to win against them in two sets, and I also liked how we grew closer as a team," Arreola-Gonzales said.