Canyon del Oro over Thunderbird 28-3
November 26, 2022 by Andy Morales, AZPreps365
---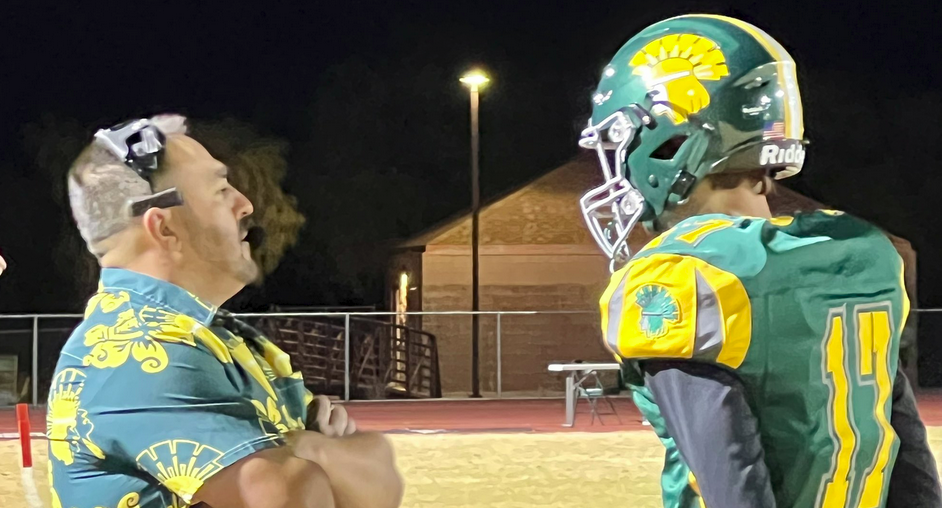 No. 6 Canyon del Oro beat No. 14 Thunderbird 28-3 Friday night at home to advance to the semifinal round of the 4A state playoffs. The Dorados (10-2) will play at No. 2 Snowflake (9-3) Friday night for a spot in the state championship game slated for Dec. 9 at ASU Stadium.
The Dorados beat No. 11 St. Mary's 13-7 to set up the quarterfinal match with Thunderbird and the Titans upset No. 3 Marcos de Niza 17-14 in the opening round. Snowflake beat No. 10 Prescott 23-3 in the quarterfinal round.
The game at Canyon del Oro started out slowly with both squads failing to move the ball and the Dorados fumbled the ball away at the Thunderbird 14 yard line with 1:08 left in the half to end the biggest threat. Thunderbird ended the half with a 37-yard field goal from Ryan Monroe to take a 3-0 lead.
Canyon del Oro went up 7-3 on a 5-yard keeper from Jordan Thomas with 5:09 left in the third quarter and then a 52-yard pass from Tristen McClelland to Kendric Astacio set up a 6-yard scoring run from Thomas with 1:21 left in the third to put the Dorados up 14-3.
McClelland went 4-9 on the night with 176 yards passing with 45 yards coming on a touchdown pass to Daylon Beck with 7:25 left in the game and then McClelland hit Beck from 37 yards out to make it 28-3 with 3:43 left. An interception from Rudy Mendoza cemented the victory for Canyon del Oro. Beck finished with 82 yards receiving, Thomas rushed 15 times for 107 yards and Jose Alba added 109 yards rushing on 11 carries. Astacio had 60 yards rushing and 51 yards receiving.
Thunderbird ended the season with a 9-3 record. Carter Squires threw for 146 yards and Brody Fogelson had 55 yards receiving.