Six-time state champion wants to share the gift of running
November 30, 2022 by Courtney Robinson, Arizona State University
---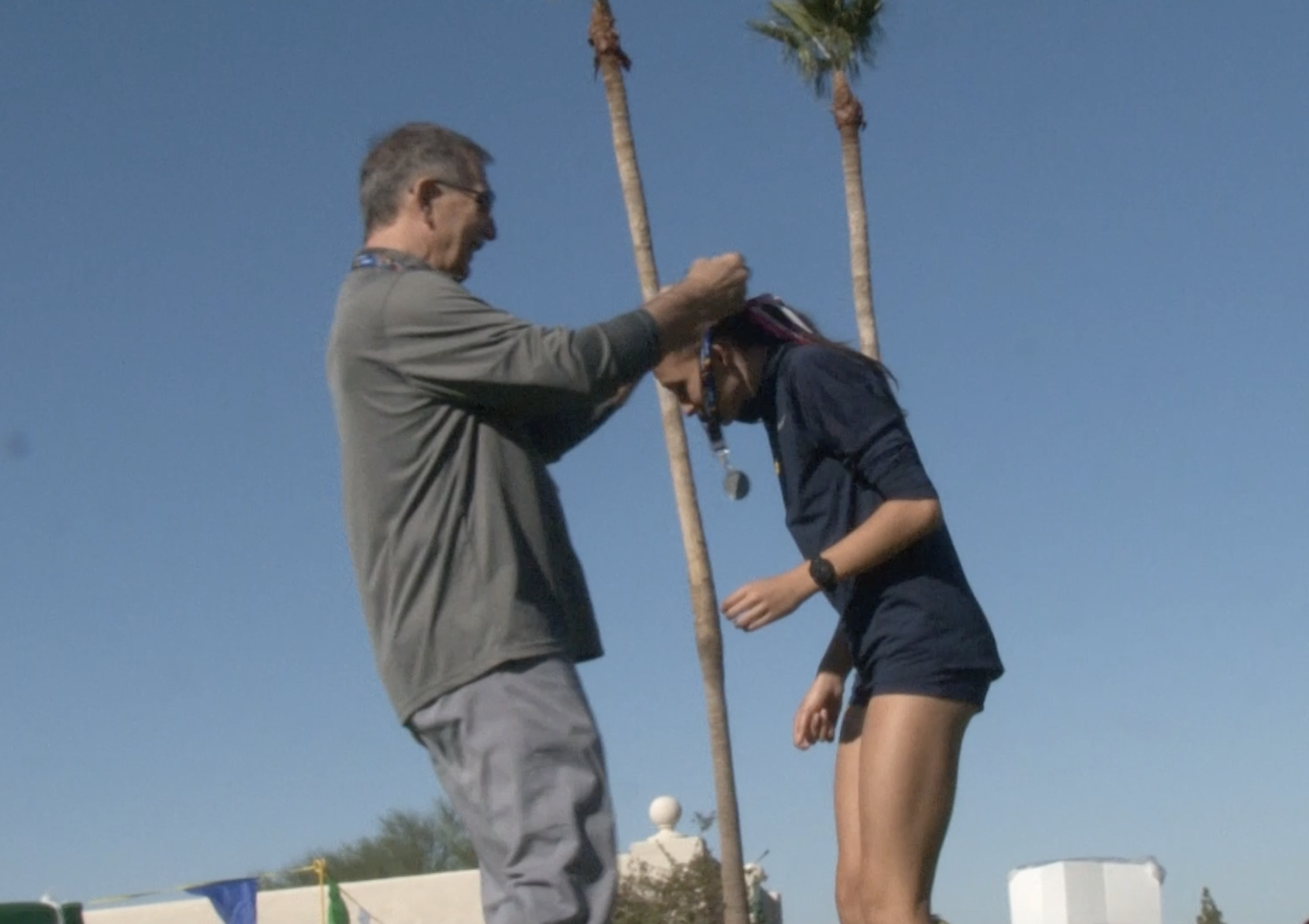 Courtney Robinson is an ASU Cronkite School of Journalism graduate student assigned to cover Phoenix Country Day School for AZPreps365.com.
The dream to follow a biomedical engineering path began for Kimi Cahoon in kindergarten. But it still burns strong as ever for the three-sport athlete and six-time state champion in both cross country and track from Phoenix Country Day School.
When she was in kindergarten, Cahoon had a best friend named Chelsea who was in a wheelchair with multiple sclerosis.
"They communicated without words but seemed able to connect with every moment," said Kimi's mother Mimi.
The unspoken bond between the girls was special. One day in kindergarten Kimi rose out of her seat during the interactive songs and walked over to Chelsea to help enact the hand and feet motions for her.
"It seems like from that point on, she's just had that gift to help others that are in need," Mimi said. "She just has a really good spirit."
Kimi's optimism keeps her going. Realizing her passion for biomedical engineering has led her to further appreciate her own privileges, like running.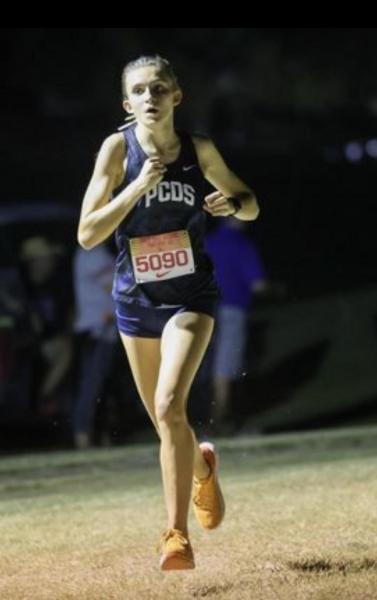 Kimi Cahoon runs in a 2022 cross country meet. (Photo Courtesy of Kimi Cahoon)
"I try to find the positives," Kimi said. "It's a stress relief, for me personally, so I try to keep any negatives out of it."
Kimi plays a sport in each season. She runs cross country in the fall, plays basketball in the winter, and runs track and field in the spring.
"I'm also just a very competitive person by nature. So it's just like pushing myself to be better," Kimi said.
The junior is talking to coaches during the recruitment process with the goal to run cross country and track in college.
Kimi is focused on finding the right school, one that offers a specific major where she can continue to pursue her aspiration of biomedical engineering.
Kimi's parents, Tim and Mimi, have watched their daughter take on a rigorous schedule.
"I think that's the part I worry about," Mimi said. "The pressure she puts on herself."
Kimi's teacher and former cross-country coach Camillo Tafur said she manages her time well.
"She's so good at balancing everything else that she has to do," Tafur said. "You know, she's really into the biomedical engineering stuff, but then she has all of these other classes she has to take, and she's managing her workouts as well."
Tafur described Kimi as the "ideal student. She is always prepared. She's always engaged. She takes her work seriously. She doesn't hesitate to ask questions or get help."
Kimi's parents said their daughter is full of grit and strives to put others first. Her biggest fan is her father. Tim has found immense pride in witnessing first-hand his daughter's natural gift to help others.
Tim was a sergeant in the 2nd Ranger Battalion of the United States Army. Now part of a large tight-knit network of former Ranger Regiment members, Tim introduced his daughter Kimi to 1st Ranger Battalion Sergeant First Class Cory Remsburg.
During his 10th combat rotation, Remsburg was severely wounded by an improvised explosive device in Afghanistan. Despite over three months in a coma and undergoing numerous surgeries, Remsburg continues to fight toward recovery.
After 16 months of intensive therapy to regain the ability to walk and talk, Remsburg remains partly paralyzed but has made exceptional progress.
Whether it was their selfless nature or passion for competing in sports, Kimi and Remsburg's special bond was undeniable.
"She tried to volunteer and help out with the foundations he's associated with," Tim said. "It was really cool to watch."
According to those closest to her, Kimi has always had a talent for connecting with people, to make everyone feel like they belong.
"I think it's somewhere in her, just like with Chelsea," Tim said. "She's saying I just need to find a way to help these people."
From her desire to follow in her older sister's footsteps, her passion for math and science, and her relationship with Chelsea and Corey, Kimi's passion for biomedical engineering makes sense.
"She just always wanted to give back," Mimi said.
Kimi and Remsburg continue to "keep pushing on."
"The idea of motion for me, like being able to move around, is everything for me," Kimi said. "I couldn't imagine being stripped of that. So, helping give someone that same privilege I have, it's just a good feeling."