Why ASU volleyball Hall of Famer stayed in Phoenix
November 30, 2022 by Andrew Lind, Arizona State University
---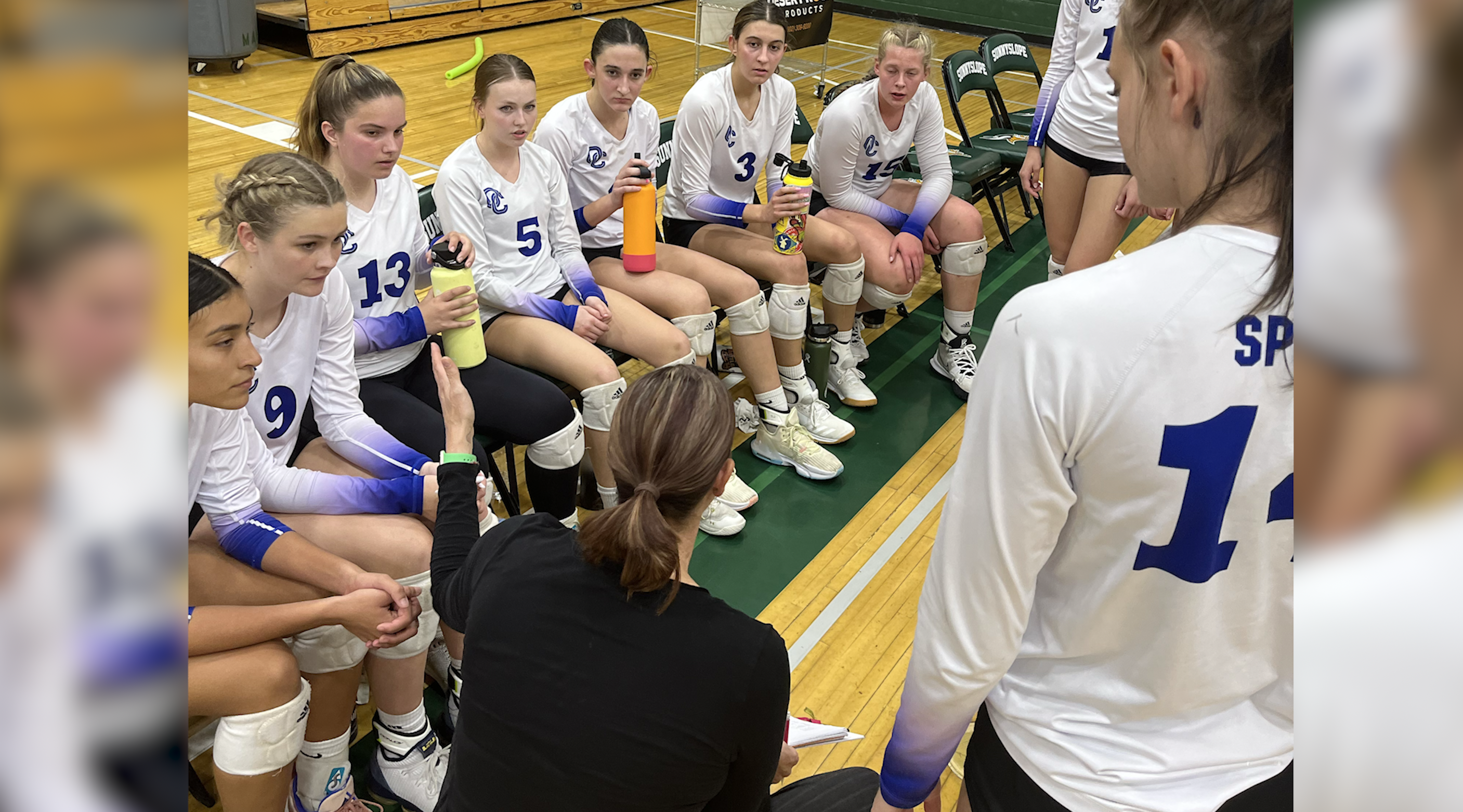 Andrew Lind is an ASU Cronkite School of Journalism student assigned to cover Sandra Day O'Connor High School for AZPreps365.com.
Former Sandra Day O'Connor High School Athletic Director Justin McLain had a few obligations before his stint as AD ended in May 2022. One of them was to hire a new girls volleyball coach.
McLain wanted a coach who checked most of the boxes, if not all of them. Someone who had previous success, of course, but also a person who would be able to maximize a player's potential, on and off the court.
He landed on Arizona State volleyball hall of famer Amanda Burbridge, one of just a handful of college standouts coaching high school volleyball in the state. She has lived in Arizona since age 7 and has since built a name for herself on several levels.
"She is part of our community, and very well known in the community and in the volleyball world," McLain said. "She has past experience with high school volleyball too. With her background and her experience, she was an easy hire."
After bouncing around local high schools and Phoenix College for 15-plus years, it was time for a change, especially because she has a child and the responsibilities of being a mom.
"I think it was (meant) for me," Burbridge said of landing the job at O'Connor. "I wanted to really set down roots in a community, and I liked this community a lot. I've always really liked this school and liked the support that they give athletics and student-athletes."
Burbridge established trust in the Phoenix metro area not only as a result of her collegiate success but because she stuck around town following her time at ASU, which was followed by a professional playing stint in Puerto Rico.
Although she never considered a career in coaching, Burbridge enjoyed the life of a student-athlete and wanted to transfer her knowledge and experience to young women. In 2011, the then-32-year-old founded Revolution Volleyball Academy in Phoenix.
"I think what it really came down to was being able to put my name on something," Burbridge said. "Anytime that your name is on something, you want to do your best to control the experience. When you're talking about how we train players, I believe that you build players up, encourage and train. Then, you teach them how to compete, how to maintain better mindsets, and find the life lessons in the sport."
Her players at O'Connor have embraced all of those things since she took over as coach in the summer of 2021. They're the qualities that build culture, something she understands to be important, but knows will take time.
Burbridge has relied on the leadership of her upperclassmen to make the transition smoother, especially some of the girls who played for her 14-and-under Revolution team that now play for O'Connor.
"When she got the job everyone was a little nervous," said senior setter, Maisie Jesse, who played for that 14U Revolution team. "I was like, 'no, just give her some time, it's gonna be fine.' I feel like being able to kind of feel like there is a method to her madness, you just might not see it right away. I think that accepting her holding you accountable and accepting her guidance is a choice. And it's a choice that I made four years ago, and I've reaped the benefits."
Having players like Jesse who know the process has been central to the success of O'Connor volleyball. To a greater extent though, having an assistant coach on staff who has walked the walk and talked the talk is even more imperative.
Tess Clark, a Revolution Academy and University of Louisville volleyball alum, was hired by Burbridge at the beginning of the 2022 season. Clark was a part of Burbridge's first class at the club level and witnessed not only the transformation of the program but also her game, which has taken her to professional heights.
"I think it's in a weird way it's like this positive reality for them like college is extremely difficult, and it's a different level that they don't know yet. I think just kind of bracing them and but doing it in a positive way, so they're not terrified but still making the ready," Clark said, describing her responsibility is to the players."
Burbridge, 43, has dedicated 36 years of her life to volleyball in Arizona, and 20 of them to coaching.
"She's stayed in one place and put a lot of time and energy into building a legacy," said O'Connor assistant coach Amy Muresan. "It just shows that she's really invested in developing players. She's not like 'oh, let me go to a different state,' she's building volleyball up in Arizona, especially on this side of town."