Future of Seton Catholic Preparatory girls volleyball hopeful
November 30, 2022 by Tommy McDonald, Arizona State University
---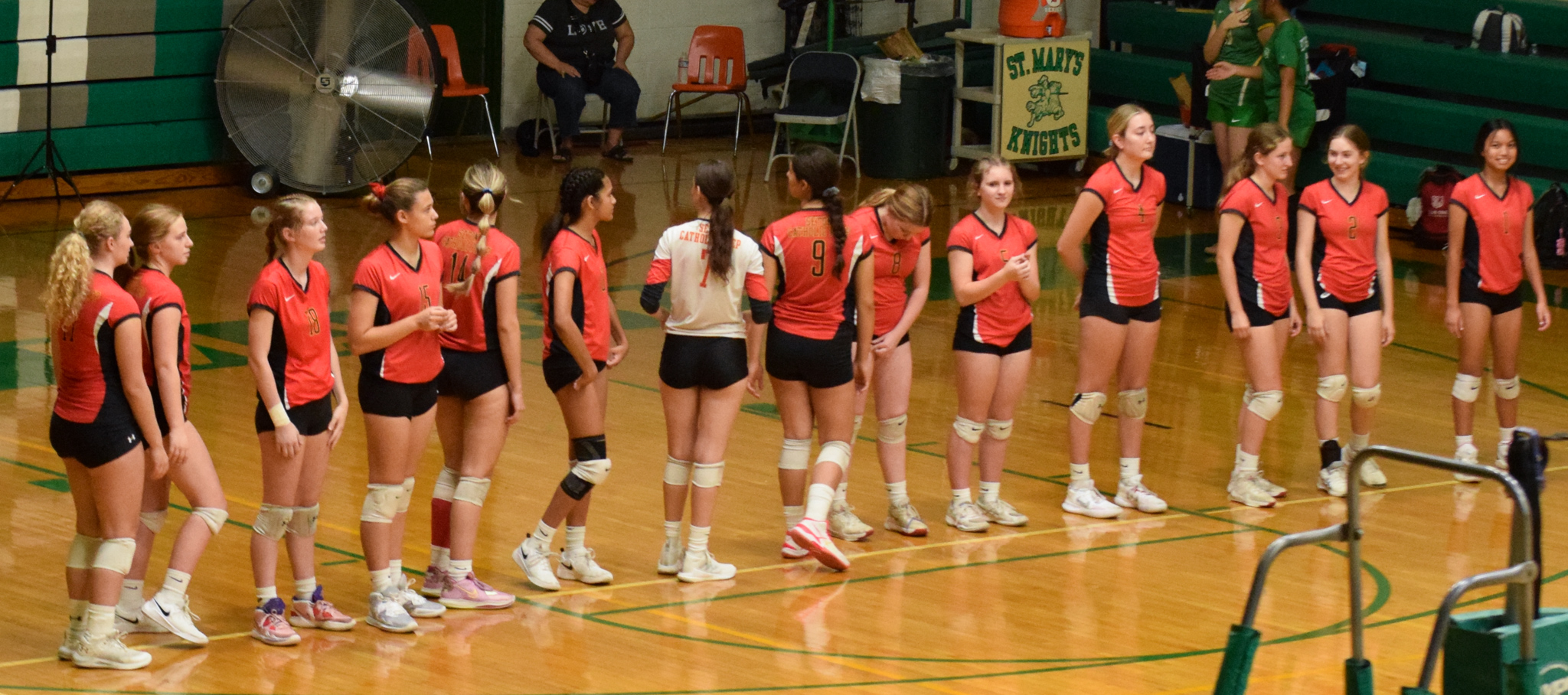 Thomas McDonald is an ASU Cronkite School of Journalism student assigned to cover Seton Catholic Preparatory for AZPreps365.com.
Seton Catholic Preparatory girls' volleyball has had remarkable success over its many years as a team.
After losing 11 seniors after the 2021 season, this year was considered to be a "rebuild" year. The season marked the first time in six years the team didn't win their section, finishing with a record of 9-16.
Yet the team still managed to earn a conference play-in game.
It needed great underclassmen to come in and perform at a high level, and that is what it received.
Elizabeth Steinkamp, Phia Fisher, and Sofia Shahlapour are among the best underclassmen the Sentinels have. Steinkamp, a freshman, was this year's team leader in kills and aces. Fisher, also a freshman, was responsible for having the most blocks. Shahlapour, a sophomore, leads the team in assists.
Mikayla Bell, a junior and the only player who will be returning from the fall 2021 squad, said the team initially needed time to figure out how to "work together." She said the Nike Tournament of Champions in Phoenix Sept. 30 and Oct. 1 helped them massively with the task of building team chemistry with a brand-new team.
"That's really good, just because they're learning how to play with each other," said assistant coach Riley Johnson. "That will help team chemistry and help them bond and play better later on."
Despite being 5-13 before their Oct. 6 game against St. Mary's Catholic High School, the players were still happy to be competing.
"Really excited we have been working on a lot of things during practice," Caleigh Krumbach said before game on Oct. 6. Krumbach, a senior, went on to lead the team in digs this season.
The Sentinels would fall short against St. Mary's, however after this game, the Sentinels rolled onto a four-game winning streak. It lost to Arcadia High School, a team that went undefeated in its section, Oct. 27, then to No. 10 Flagstaff High School in the 4A Conference Play-In Nov. 1.
Although the season was not a success on paper, many can argue that the pickup of many great young players was a success.
The Sentinels look to come back stronger in 2023, losing only three of its 14 players to graduation.