A bond beyond badminton
December 8, 2022 by Brenden Paul, Arizona State University
---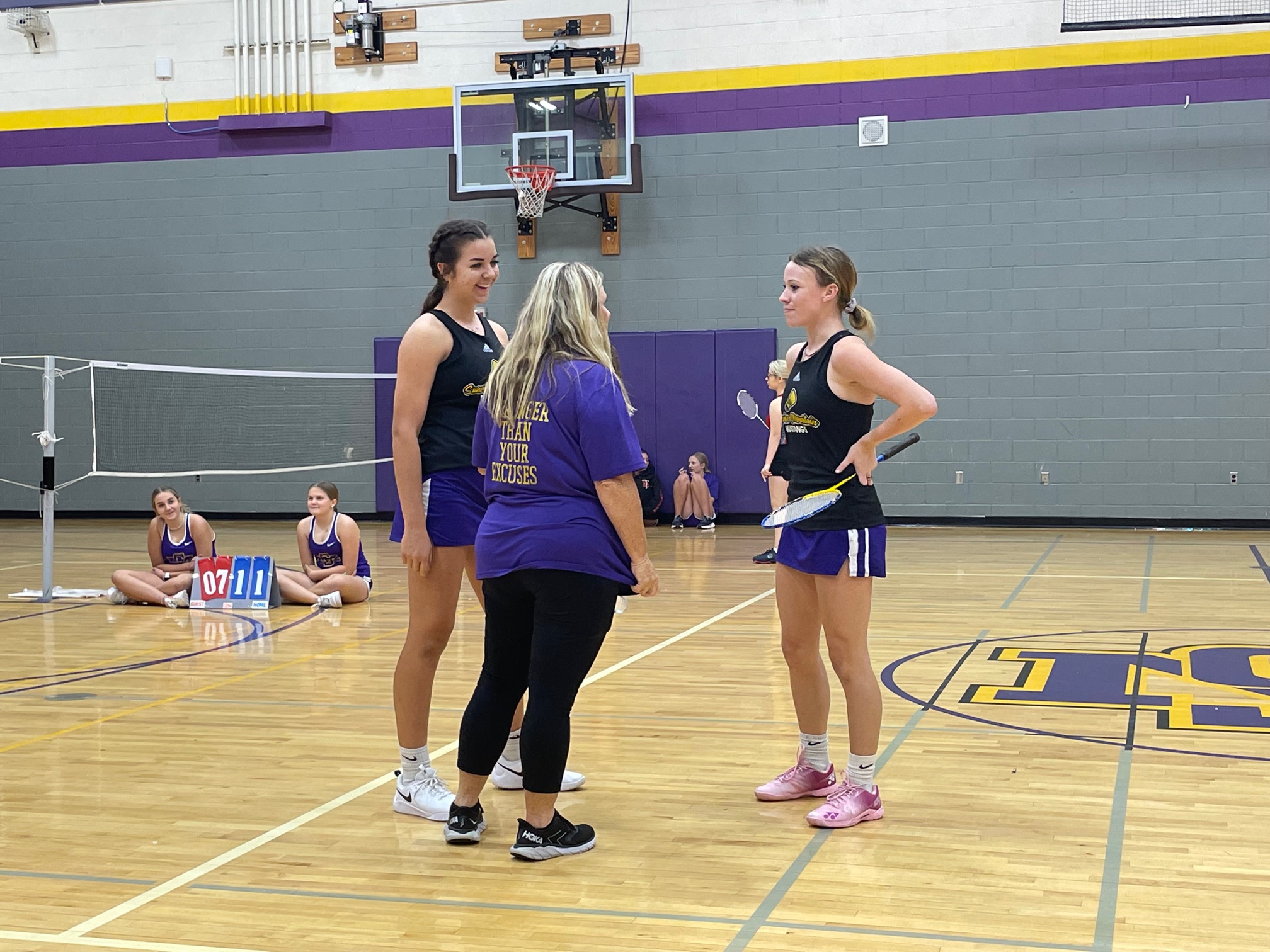 Brenden Paul is an ASU Cronkite School of Journalism student assigned to cover Sunrise Mountain High School for AZPreps365.com.
Sports is a place that often brings together players from different backgrounds with one goal in common: To compete for a championship.
But when sports can not only bring these players together but form lasting friendships, that is how you know you have something special.
Sunrise Mountain High School senior Hattie Hearnen and junior Rylan Rhodes have both competed for the Mustangs' badminton team for three years, and have both had success in their individual matches. But this season, the two were put together to form the No. 1 Doubles pairing for Sunrise Mountain.
"I'd say we've become pretty close through our doubles matches this season," Hearnen said. "We already were pretty close with each other, but playing on the court, you can see it, and it just makes it easier."
Having played together in seasons prior was one of the things that helped build the connection between Hearnen and Rhodes, and as it turns out, the friendliness with each other started early on in their playing days.
Rhodes said that the two hung out a lot during her sophomore season and that they have developed a deep-level friendship, with humor at the forefront.
"This year especially we make a lot of jokes, we're always laughing together and it's a lot of fun," Rhodes said.
While this may not seem key to their success as a pair on the court, they will be the first to tell you that this strong friendship and bond is vital to success in doubles badminton.
"I'd say chemistry in doubles is very important," Hearnen said. "If you know your partner, playing with them will make it so much easier, just being able to talk to them in the match."
The pair used their elite chemistry to finish the regular season undefeated in doubles competitions, which qualified them for the Division II Doubles State Championship.
The tournament, hosted at Independence High School from Oct. 21-22, featured the dynamic duo as the No. 1 overall seed.
After finishing off Campo Verde and Shadow Mountain's respective pairs, the two headed into the second day of tournament play riding high. They used the momentum built from day one to roll past Prescott's Lauren Farley and Calli Naylor in the quarterfinals, Chapparal's Ellie Bucher and Chi Chi Bracker in the semifinals, and eventually won a hard-fought, highly entertaining finals match against Prescott's Riley Crockett and Elle Long (22-20, 21-18).
"It felt amazing watching them win," coach Missy Carter said. "Hattie was originally going to graduate early and not play this year, but when I received the text in May that she had decided not to graduate early, I honestly thought she and Rylan would make a great doubles team and had a chance to go all the way. It had been on our radar all season, but watching it happen was amazing. It is definitely something I will never forget and am very proud to be a part of."