A look back on Sunrise Mountain's rich badminton history
December 8, 2022 by Brenden Paul, Arizona State University
---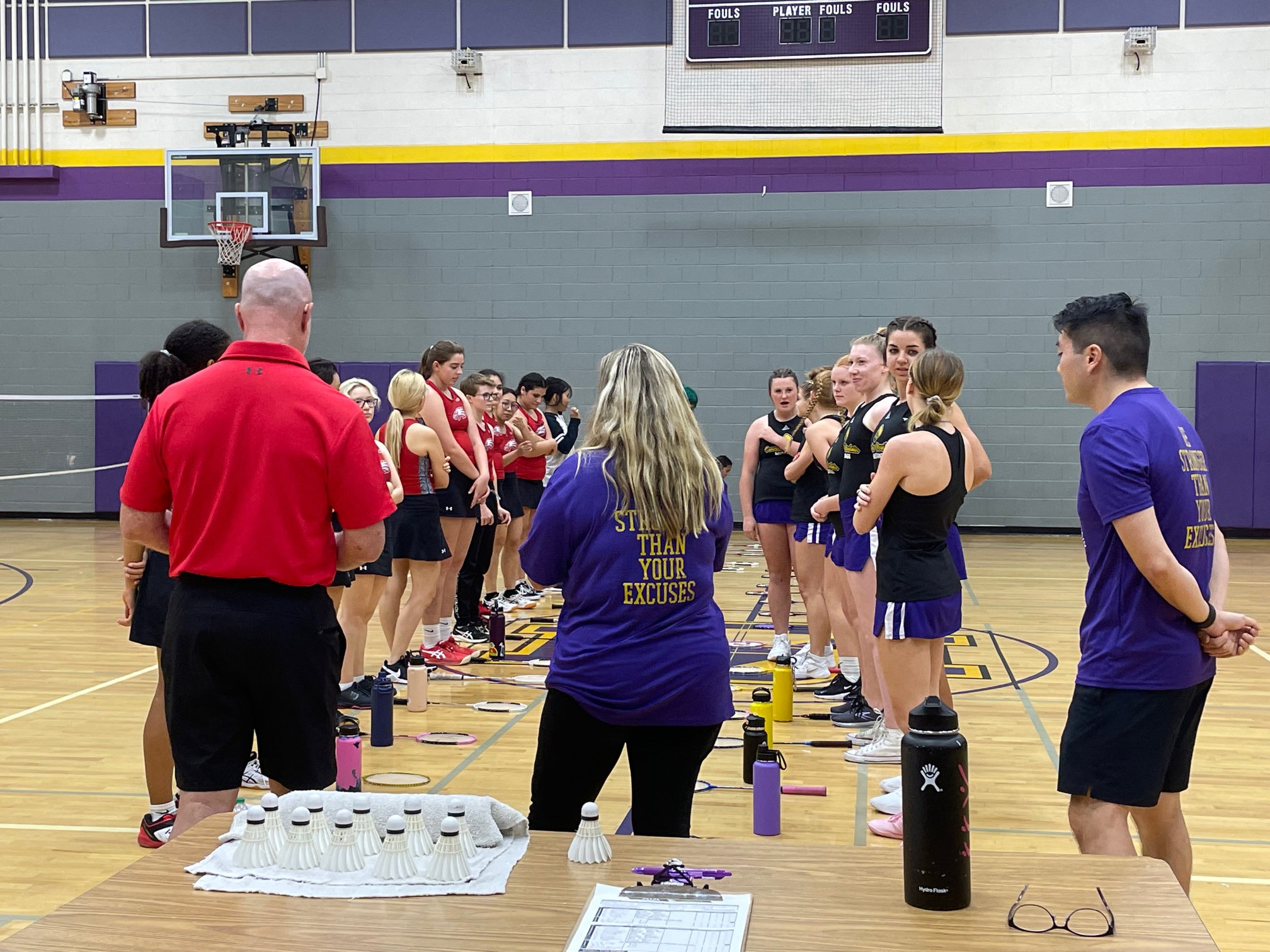 Brenden Paul is an ASU Cronkite School of Journalism student assigned to cover Sunrise Mountain High School for AZPreps365.com.
Sunrise Mountain High School's badminton team recently completed its 10th season, after losing in the Arizona Interscholastic Association Div. II Team Championship Quarterfinals to Chaparral High School.
This was the fifth consecutive season that Sunrise Mountain has appeared in the state tournament, a remarkable accomplishment for a program still in its early stages.
The program began in 2013, along with most other badminton teams in the Peoria Unified School District. It appeared in Division I Section VII, along with many teams it continues to face now, such as Ironwood, Centennial, and Raymond S. Kellis. The team completed its first season with an 8-6 record, and a 4-2 record within Section VII. This was good enough to put it in second for its section and 29th in the state – a valiant start for the program, but still a long way away from where it is now.
The current coach, Missy Carter, has been with the program for half of its life. She initially joined as an assistant coach. Carter was previously a teacher at Ironwood High School for more than 25 years.
In Carter's first year with the Mustangs, the team finished 11-3 overall and 6-1 in section play, finishing second in the section and 12th in the state.
"The first year I volunteered with the program, we had a lot of athletes, but had never been to the state tournament," Carter said. "My first season helping, we were ranked number 12 and ended up beating the number 8 team, before losing in the quarterfinals."
Since Carter joined the program, the Mustangs have yet to miss the state tournament. In Carter's two seasons as head coach, the Mustangs finished the regular season ranked top five in the state.
Not only has the badminton program shown success on the court, it has also helped provide a lot of Sunrise Mountain students with a new athletic and competitive route.
"Badminton here at Sunrise has given me something to do which has honestly been great for keeping me physically in shape for other things outside of the badminton court," senior Mabel Dinnell said.
While others, like current senior and doubles state champion Hattie Hearnen, have found deeper meaning within the game.
"Sunrise badminton has left a big impact on my life and overall high school experience," Hearnen said. "Playing badminton all four years changed me as a person mentally and physically. I wouldn't have created the relationships I have today with some of my best friends if I didn't play. My high school experience would've been totally different if I didn't try out for the team freshman year."
While the team is still in search of its first team state championship, Hearnen and junior Rylan Rhodes made program history by winning the Division II Doubles State Championship in October.
"We keep getting better and staying competitive," Carter said. "Now that I teach on campus, I'm hoping to recruit more and become an even more competitive team in the years to come."