Pusch Ridge over Sahuarita 4-1 with region battles coming next week
January 20, 2023 by Andy Morales, AZPreps365
---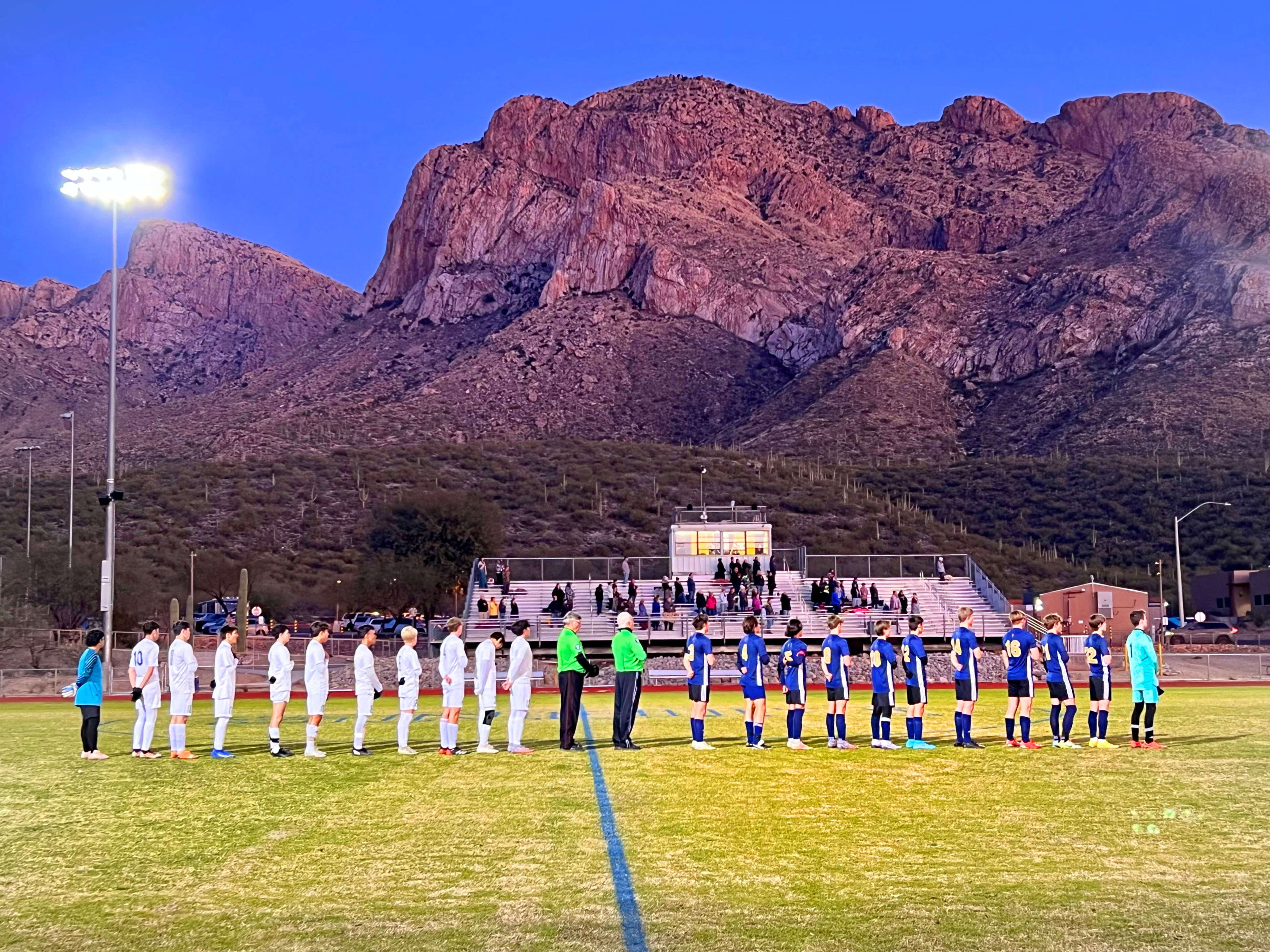 Pusch Ridge beat Sahuarita 4-1 at home Friday night to improve to 7-1 in power-ranking matches with two weeks left in the regular season. The Lions are ranked No. 4 in the 3A Conference and the Mustangs fell to 2-5-1 in the 4A Conference.
The region champions in the 3A and 4A Conferences earn automatic berths to postseason play, whether it be the Play-In Tournament or the first round of the state playoffs, and a few of those will be decided sometime next week.
Pusch Ridge dominated the field against Sahuarita with a 20-5 shot advantage but the match remained tied 1-1 for most of the night after Ian Morales scored in the 29th minute for Sahuarita to answer a goal from Ben Mejias in the 20th minute. The Lions took the lead on a header from Joaquin Borboa to Sevy Ensio in 62nd minute and a goal from Kegan Dorschner in the 74th minute gave Pusch Ridge a 3-1 lead with time running out. A penalty kick from Braeden Neale in the 77th minute highlighted the 4-1 final. Brandon Rhodes collected three saves on the night for the Lions and Alex Cabello had four for the Mustangs.
Sahuarita returns to region play with a match at No. 10 Douglas (5-3) next Tuesday. Ranked No. 27, the Mustangs need to collect a few wins to get back into the playoff picture. Pusch Ridge hosts No. 38 Tanque Verde (3-4) on Monday.