Knights beat Florence in basketball, 69-51
January 23, 2023 by Hannah Boesch, Gilbert Christian High School
---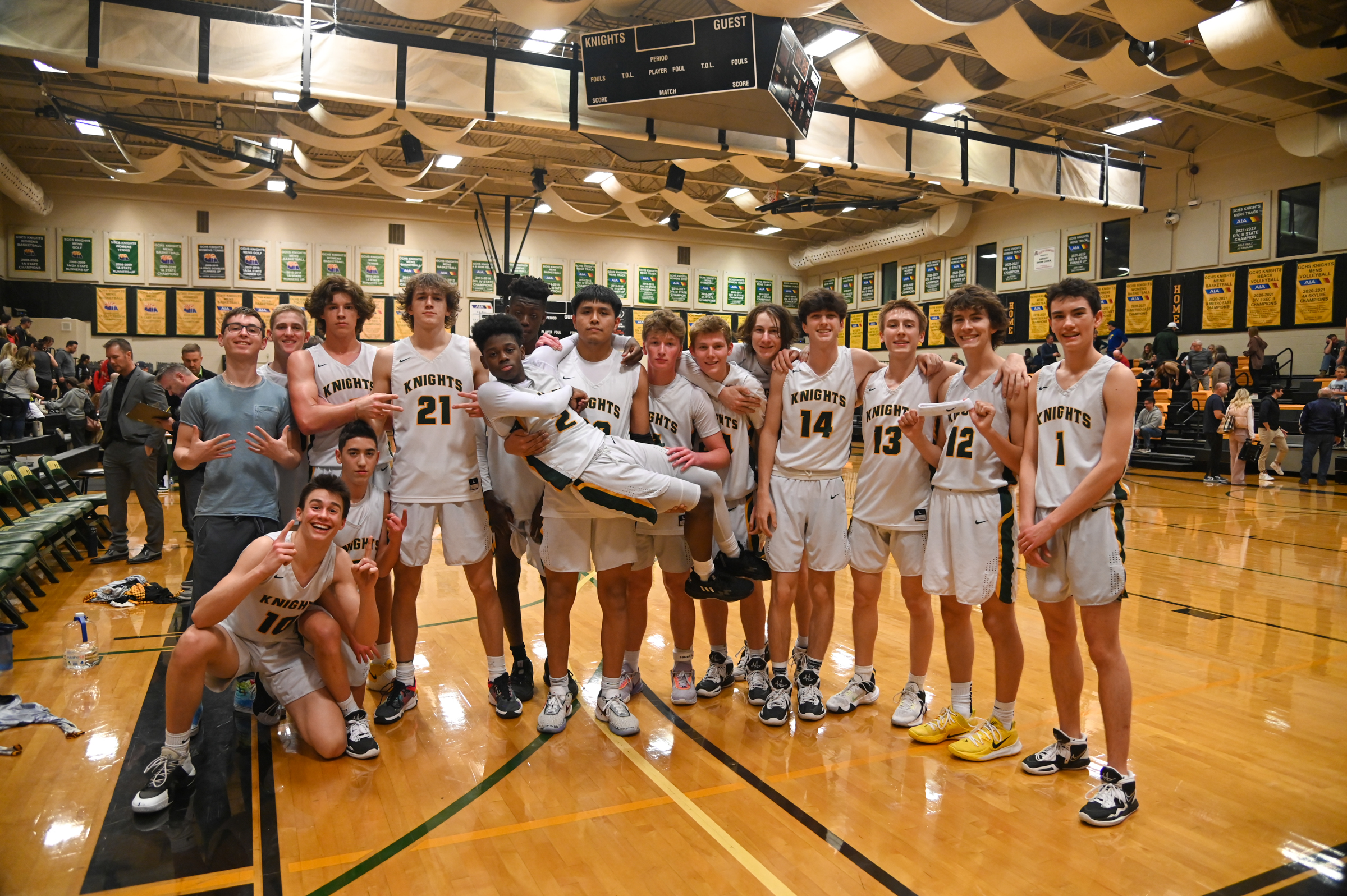 Hannah Boesch attends Gilbert Christian High School and is a member of the AIA's student SID program.
The Knights Varsity Basketball team defeated Florence 69-51 on Saturday evening. Jace Olsen led with 19 pts, Keon Talgo and Michael Gross had 10 pts each, and Keon received 6 steals. Kamari Stanbury scored 9 points and contributed 6 assists. The next game for the Knights is on Tuesday at Ben Franklin for a 7:00pm game, make sure to come out and support the team!
The game followed a ceremony honoring the accomplishments of Gilbert Christian alumni, Mitch Lightfoot, a team player for the University of Kansas Jayhawks NCAA champions for 2022. His jersey was officially retired, #44, at Gilbert Christian. It was a rewarding victory for the Knights after the heartfelt pregame ceremony.