Tucson over Marana 53-21
January 26, 2023 by Andy Morales, AZPreps365
---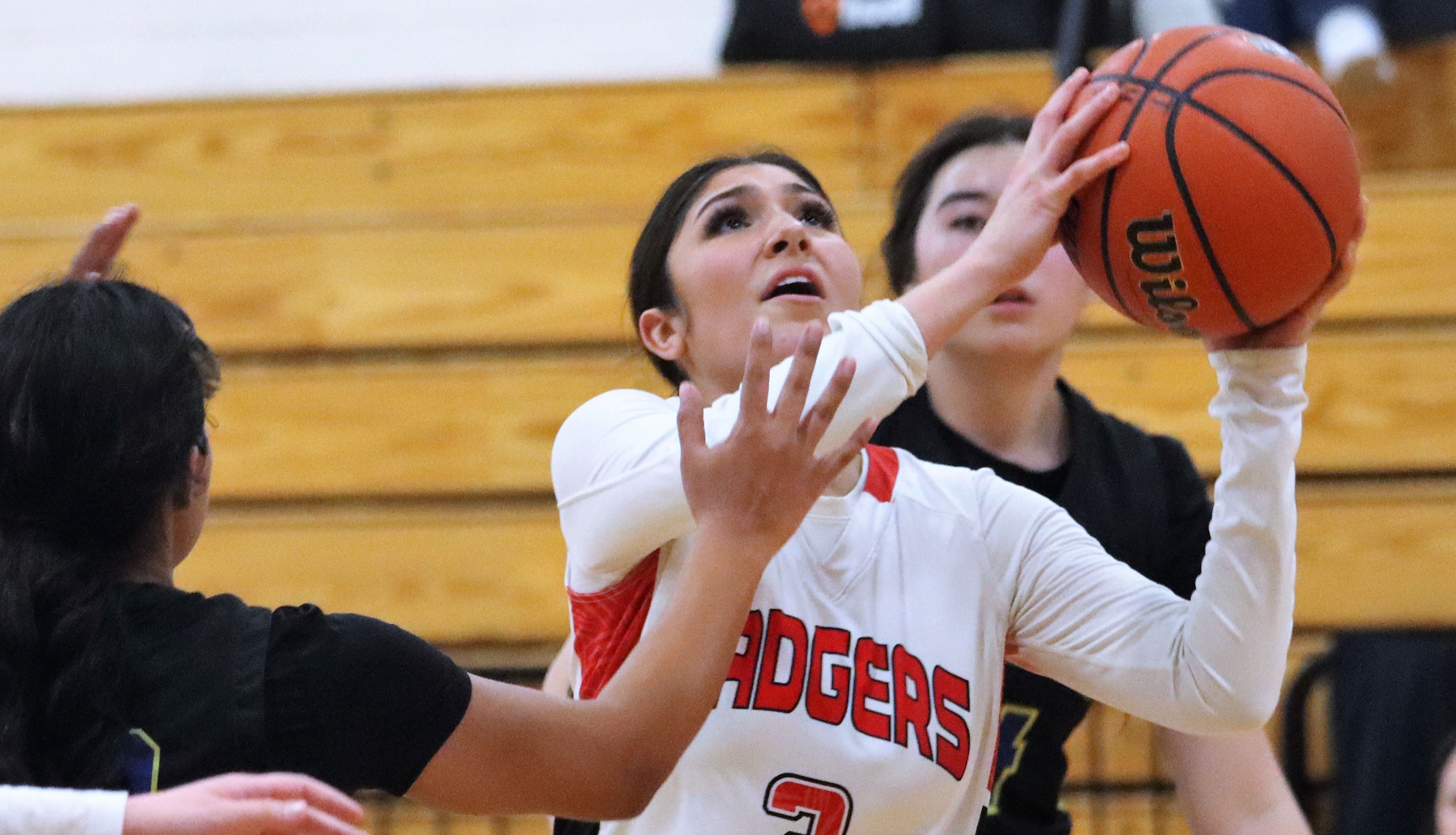 Tucson improved to 10-6 in power-ranking games after beating Marana 53-21 Thursday night at home. The Badgers started the night ranked No. 20 in the 6A Conference which means the team is currently battling for a home game in the Conference Play-In Tournament slated for Thursday, Feb. 9.
As of Thursday night, the top 13 teams in the 6A Conference are above the cut for the Open Division playoffs which means teams ranked No. 14-29 would advance to the play-in phase. Marana (3-12) is ranked No. 30 which puts the Tigers on the edge with three games left in their regular season staring with a game at No. 17 Sunnyside (13-3) next Tuesday.
Senior Gabriella Sanchez led the Badgers with 16 points, Makayla Luna had 11, Destiney Brown added eight and Maliya Robles had seven. Sanchez scored 34 points in a win over No. 25 Rincon/University last Thursday to give her exactly 1,000 career points. The Badgers will travel to Rincon/UHS Tuesday night to complete the 6A South Region contests with the Rangers before heading to play at Sunnyside on Feb. 2 to end the regular season.
Adrian Griffin led the Tigers with seven points and Lucy Lu had five.