Bringing the energy: Libero Soto del Hierro's story
February 6, 2023 by Sean Brennan, Arizona State University
---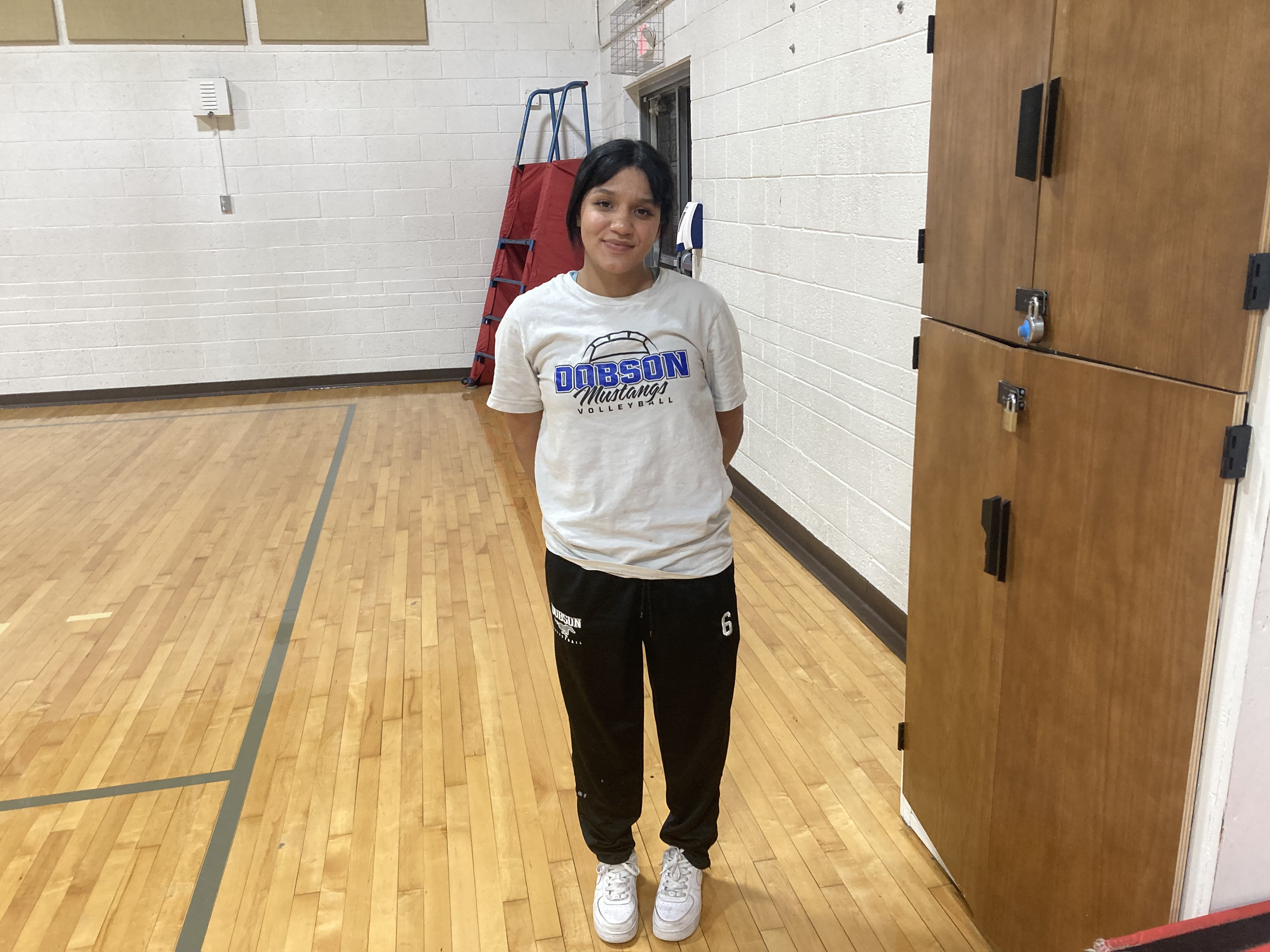 Sean Brennan is an ASU Cronkite School of Journalism student assigned to cover Dobson High School for AZPreps365.com.
During her first season on Dobson High School's varsity volleyball squad, junior libero Leslie Soto del Hierro quickly became a beloved teammate. Her energy encouraged her fellow Mustangs, regardless of what the scoreboard read.
It should come as no surprise that her 15-year-old brother, Diego, who has Down syndrome, embodies many of the same qualities. From a young age, Diego possessed an uncanny ability to light up any room he stepped into.
"When I would bring him around, everybody loved Diego," Leslie said. "He was so nice, and everybody just liked how happy he was all the time."
Although having a family member with special needs can be difficult at times, Leslie has a tight bond with her brother. Diego might not understand everything that is being said, but that hasn't stopped him from being someone his older sister can always talk to.
"He knows what I'm saying, which brings me happiness," Leslie said. "I'm able to talk to someone, like my sibling, who is willing to listen to me in hard times. He's just an adorable kid, and I love that he's my sibling."
Diego's impact on his sister extends beyond the siblings' close-knit relationship. Growing up alongside a brother with special needs has helped Leslie communicate with her Dobson teammates while better understanding their point of view: two important aspects of fostering
strong team chemistry and generating success on the hardwood.
Even when she isn't on the court, Leslie's presence is still felt by the Mustangs' squad. Between rallies, the junior libero can be heard from the sidelines cheering and shouting words of encouragement.
Leslie's energy has not gone unnoticed, by players and coaches alike.
"Leslie is probably the person I would want on the court or the bench with me 24/7," senior opposite hitter Nadia Range said. "She's definitely a team player and a cheerleader. She's all-around amazing."
Dobson volleyball head coach Jim Van Wicklin said that he's lucky to have Leslie on the team, as her unconditional kindness makes her so special.
"[Leslie is] somebody who wants to see you succeed and wants the best for you," Van Wicklin said.
This spring, the Mustangs will lose multiple key seniors to graduation, meaning Leslie will look to take on an expanded role during the 2023 campaign.
While it's unclear what Dobson's volleyball team will look like next season, one thing is for certain. No matter the score or circumstances, Leslie will be there to encourage and uplift her teammates, just like how her brother has always been there for her.
"I don't think there's a player that puts more on the line than her," Van Wicklin said. "From emotion to energy, that girl would die for her teammates."