Desert Mountain Wolves defeat Mesa, 76-60
February 9, 2023 by Sydney Stremming, Arizona State University
---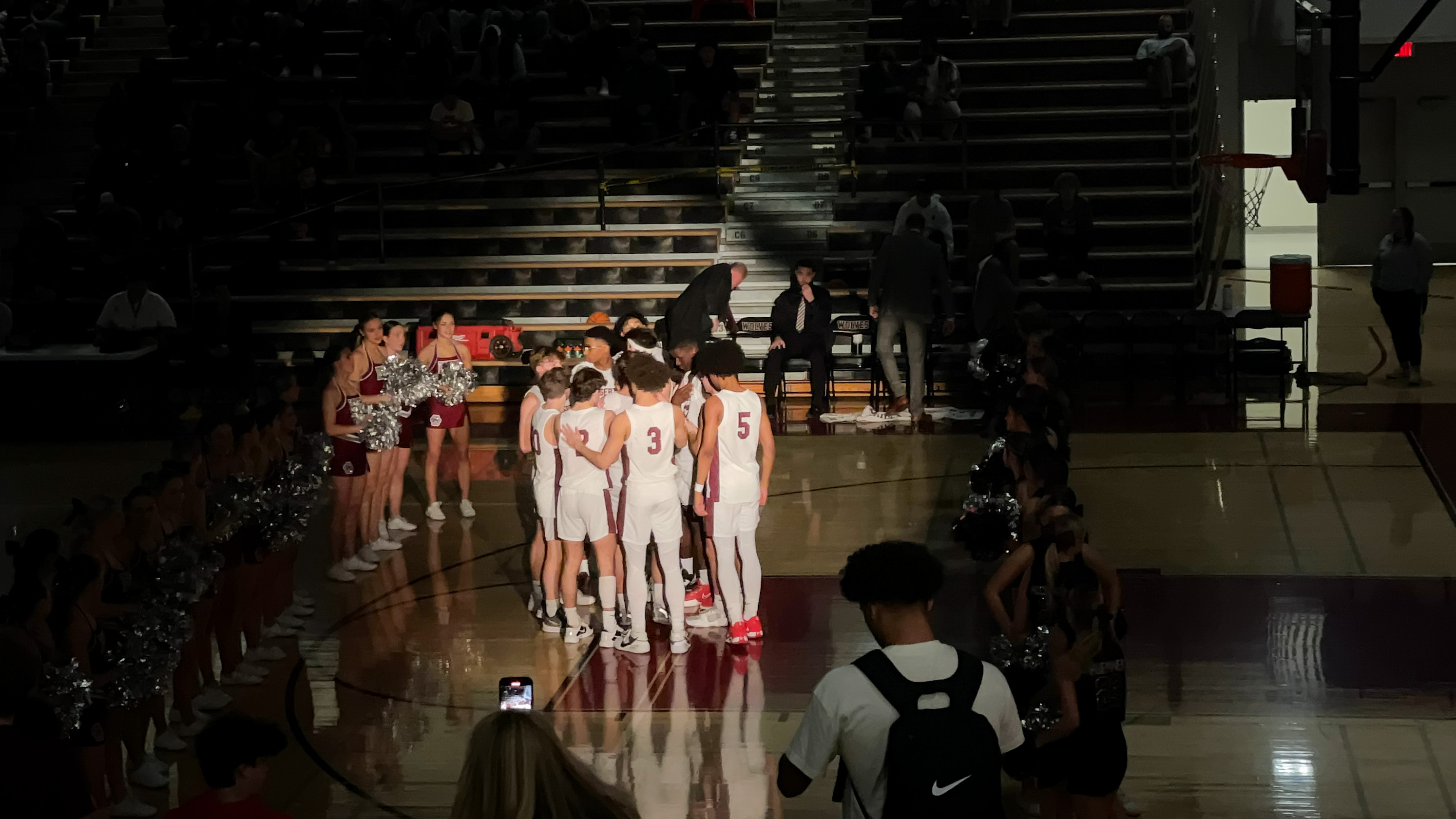 Sydney Stremming is an ASU Cronkite School of Journalism student assigned to cover Desert Mountain High School for AZPreps365.
A win in the den, 76-60. The Wolves claimed their territory after a battle against the Jackrabbits.
The intensity on the court filled the gymnasium with a lot of emotion, edging on the already rowdy crowd. Trailing 11-6 in the first few minutes, the Wolves were reminded who was dominant after taking a timeout. In a back-and-forth first half, the House twins showed zero nerves in their first ever playoff game.
Freshmen guards Kalek and Kaden House collectively scored (unofficially) 64 points in Wednesday night's matchup.
"We come out hard every game, but we just really wanted to win this one," Kalek said.
Battling for the lead, tied 36-36, Kaden came in clutch with a 3-pointer with just seconds left in the half, giving the Wolves a 39-36 lead.
Feeling good, Kaden said he wanted to come out stronger in the second half. With a total of 12 trips to the free-throw line, it seemed to be a safe space for him. Missing only three free throws, he was not satisfied and said he needs to "focus more."
Both teams came into the second half with more control over the ball. Communicating better with each other, Kaden said the team executed exactly what the coaches told them to do at half-time. Head coach Mitchell Armour said they just "needed to get back on the game plan."
"I think Mesa really gave us a run for our money," Armour said. "They really hit us with some of our weaknesses, but at the end of the day there are a lot of deficiencies that we showed tonight that we have to clean up."
The Jackrabbits ended the game with two key players, Kota Benson and Parker Escalante, fouling out. Feeling "ready for the ride," Kalek said the win against Mesa feels good because they are a good team.
Not as satisfied as he would like to be after a win, Armour said they have a lot of work to do if they want to go far in the Open Division. Heading into the second round against Highland, he said the team is going to have to bounce back quick with just one rest day.
"A lot of mental errors that we need to take care of," Armour said. "We gotta figure out how we are gonna attack that. Once we get that figured out, then I think we will be alright."
Moving forward in the Open Division, No. 13 Desert Mountain will face No. 4 Highland at Highland High School in the second round of the Open Division on Friday, Feb. 10.