Baker, Donovan next in line for ALA-Gilbert North soccer superstars
February 22, 2023 by Brevan Branscum, Arizona State University
---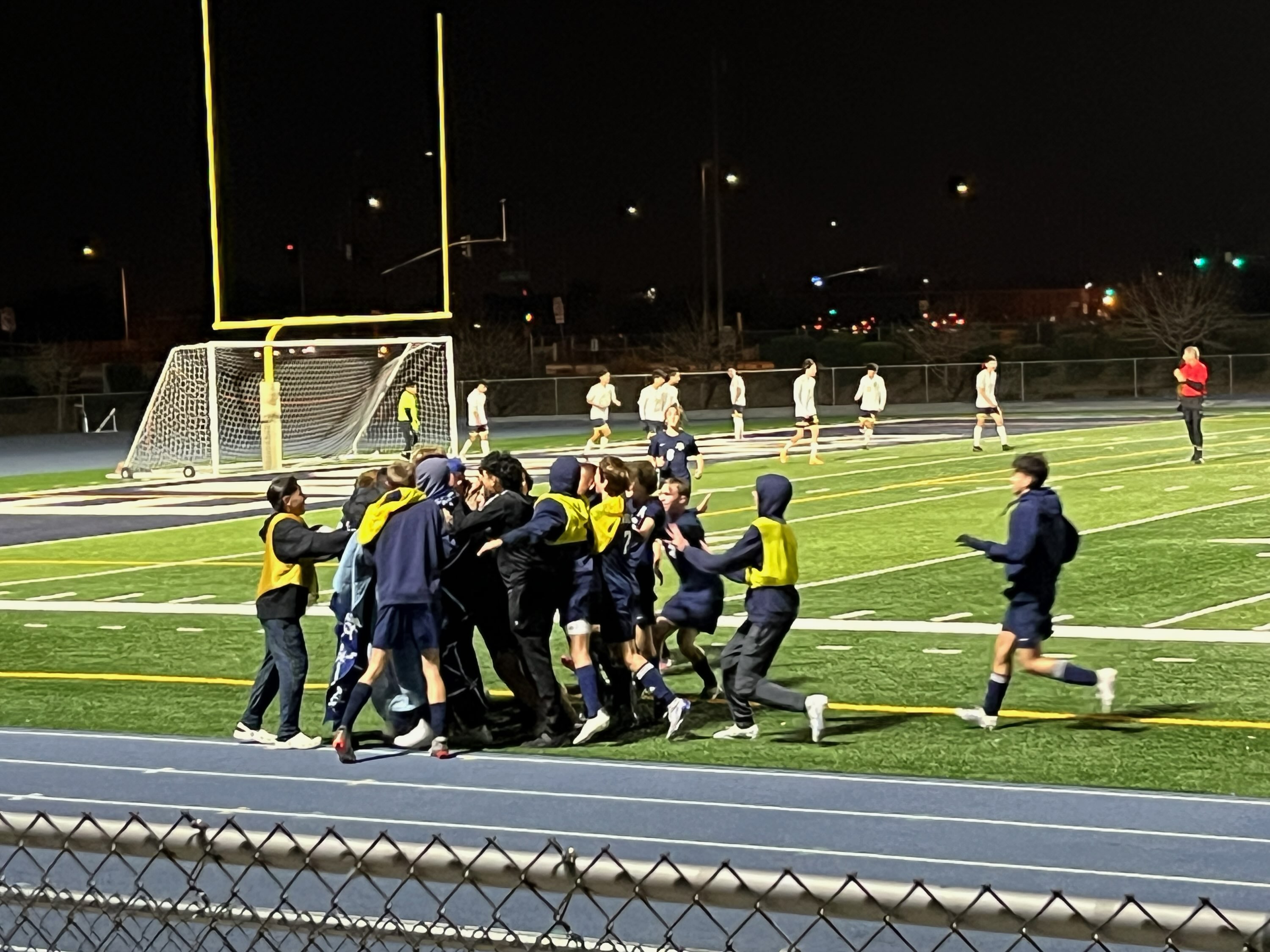 Brevan Branscum is an ASU Cronkite School of Journalism student assigned to cover ALA Gilbert North for AZPreps365.com
In the 2021 season, senior Aiden Gonzalez scored 38 goals in 15 games to lead American Leadership Academy Gilbert North to the 3A State Championship.
In the 2022 season, senior Justin Provenzano scored 49 goals in 20 games to lead ALA Gilbert North to the 3A State Championship.
Garrett Baker and Brody Donovan aren't quite at that level yet, but they are well on their way to filling the gap left by the many impactful players that led the Eagles to back-to-back trips to the state final.
The freshman Baker and sophomore Donovan both scored over a goal per match and were leaders on the squad with many players leftover from those previous teams. They led their team to a 4-1 record in the 4A East Sky and a 10-2 overall record, as well as the No. 8 ranking in 4A.
Baker displayed a rare confidence as a freshman, unintimidated by bigger and more experienced opponents.
"Your age doesn't matter," Baker said about his approach as a young player playing with and against older players. "It's soccer at the end of the day, so just going out there and playing is my mindset."
Baker scored 24 goals this past season, which finished 16th statewide and fifth in 4A. No other freshman made the top 35 in either category.
Not to be outdone, Donovan led the team in goals per game with 20 in 16 games. Despite missing four games, he still finished ninth in 4A in goals.
Like Baker this year, Donovan also came in as a freshman last year with rare composure for his age and played a big part of the team's runner-up finish in the 3A tournament.
After getting a taste of the feeling of being on top last year, he took more of a team approach when talking about his outlook as a young player that still has experience and confidence that most players don't.
"I think it's just doing whatever it takes to help the team win," Donovan said. "Wins are more important than the stat sheet, and it's really for the team, it's for ALA."
On that team last year, Donovan was witness to an extraordinary offensive season by Provenzano, who the sophomore said has been a big mentor figure to him.
"He helps me every day," Donovan said of learning from Provenzano. "I trained with him in the summer and, of course, learning from him last season was big. It's very helpful having a player like that to guide you, especially as a freshman."
The offseason training sessions and everyday practices Donovan described not only helped him learn from Provenzano, but also helped strengthen the bond with Baker on and off the field. They describe their relationship not as friends or teammates, but as brothers.
It's this brotherhood that will lead the Eagles' future.
"We call all of our freshmen and sophomores our future," said head coach Michael Gonzalez, who won 3A Conference Coach of the Year for the 2020-21 season. "Brody is stepping up and being the guy that he was as a freshman coming in and helping us to the final last year. And Garrett, he's doing some amazing things with his athleticism and he just has a ton of promise. It's great to see our future."
ALA Gilbert North fell short in the opening round of the 4A State Tournament, but it was not without an incredible fight led by their two star underclassmen. Donovan scored two goals in the last 10 minutes to overcome a 3-1 deficit and force overtime while Baker scored first for the Eagles to keep them afloat. They lost 4-3 in overtime.
In the definitive game of the season, it was these two who stepped up when their team needed them most.
Despite the loss, the future never shined brighter.