Perry's 2nd half too much for Desert Mtn.
February 24, 2023 by Les Willsey, AZPreps365
---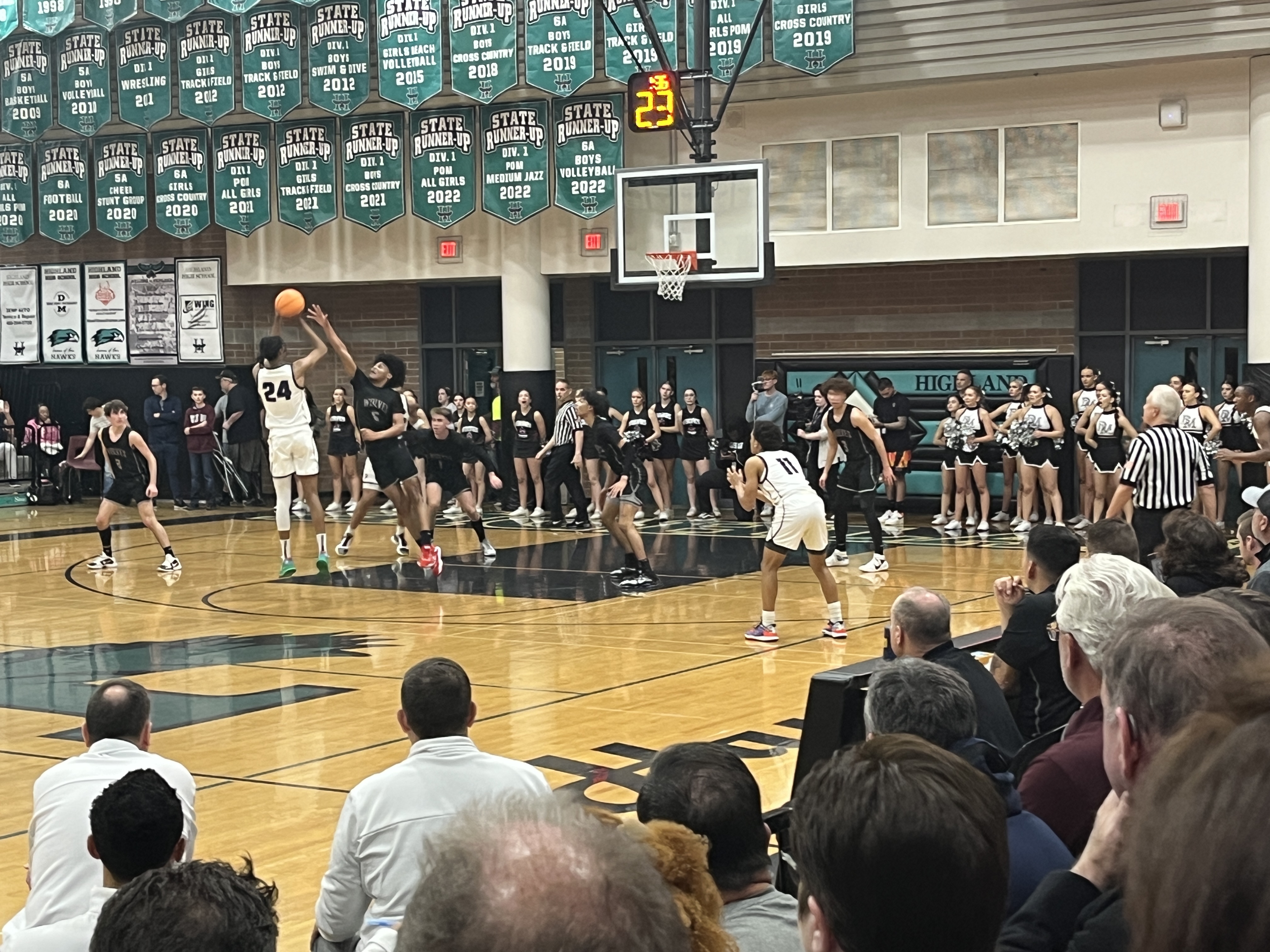 Perry's boys basketball earned the chance Friday night to defend its championship. Sort of.
Perry claimed the 6A conference title last year. This year the Pumas are competing for the inaugural Open Division crown with the field consisting of teams in the 6A, 5A and 4A conferences. Their semifinal foe Friday was 5A Desert Mountain.
It took top-seed Perry until late in the third quarter to shed #13 seed Desert Mountain of an upset bid as the Pumas pulled away for a 64-50 win at Highland High School. Perry's title game opponent is #10 Sunnyslope. Sunnyslope eliminated Basha with a 70-47 victory. The title game is set for March 4 at 5:30 p.m. at Arizona Veterans Memorial Coliseum.
Sophomore swingman Koa Peat paced Perry (29-1) with a game-high 21 points. Peat was joined in double-figure scoring by teammates Cody Williams and Nono Brown. Williams connected for 14 points (all in the first three quarters). Brown, playing his usual reserve role, checked in with 10 points. Kaden House led Desert Mountain (25-5) with 20 points and Kalek House added 13 points.
Perry led 36-32 at halftime with its largest lead of the half 25-17 early in the second period. Steady play by Desert Mountain in the third kept the Wolves within 42-38 with 2 1/2 minutes left in the quarter. Perry produced a 5-0 run to finish the third quarter resulting in a nine-point advantage with a quarter to go.
There was little scoring the first five minutes of the fourth quarter, but a Peat putback and three-point basket by Barron Silsby in the first two minutes of the fourth made it 52-38. Desert Mountain couldn't cut the deficit under 10 points the rest of the way. Peat scored 10 of his 21 points in the fourth quarter.
Perry coach Sam Duane praised the play of Brown and his team for its consistency.
"Nono hit some big shots for us," Duane said. "The three by Barron was huge. We were able to to match every run they made, and we didn't get rattled."