Perry boys soccer wins title
February 26, 2023 by Les Willsey, AZPreps365
---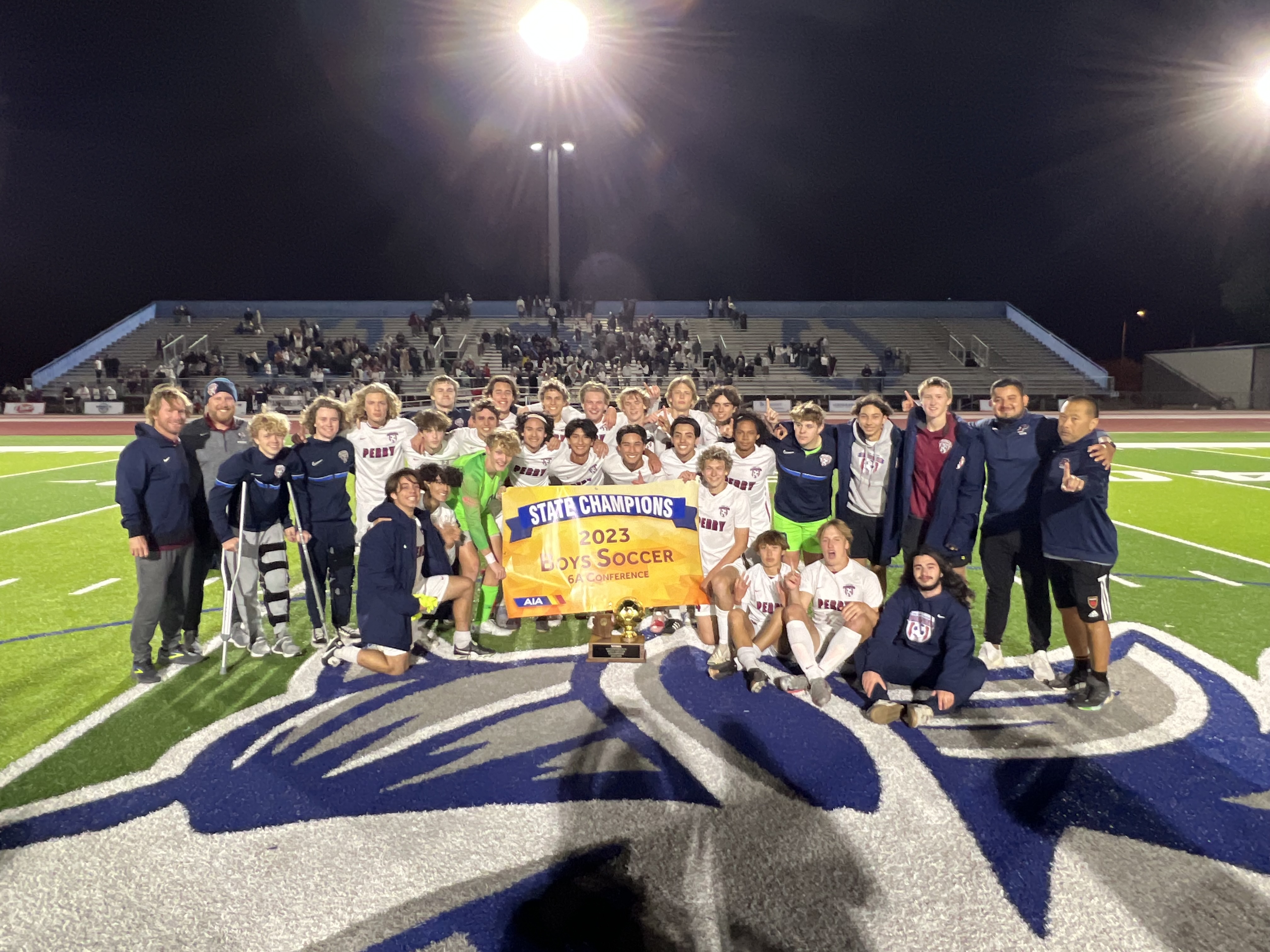 Perry High got a second chance to claim a winter sports title on Saturday. That second chance came through.
After Perry's girls soccer team lost their title game to Xavier Prep in the afternoon, Perry's boys made the evening a happier occasion. The Pumas scored goals early in each half, played strong defense and used solid goalkeeping from Carson Pridie in a 2-0 victory over previously unbeaten San Luis (16-1) in the 6A title match at Dobson High School.
Perry has been a busy participant this winter postseason. The school qualified its boys and girls soccer teams and boys and girls basketball teams for postseason. The postseason results aren't completely tabulated, but the school now possesses its first soccer- title trophy, a runner-up girls soccer trophy and potentially more good vibes from boys basketball next week.
Perry (19-2-3), coached the last five seasons by former Dobson coach Jason Berg, seemed comfortable in their coach's former home stadium. The Pumas grabbed the momentum and lead quickly. Senior striker Hudson Deutsch raced up the left sideline in the seventh minute, drilling a winner past San Luis keeper Alejandro Pena.
The second goal took longer, posting two minutes into the second half via a set piece. Junior Aidan Yen's throw-in found forward Tyler Haren amidst a mass of bodies deep in the box. Haren scored via a header from almost point-blank range for the final goal/insurance goal. The goal was only Haren's fourth of the season.
This was the third state championship game for San Luis and second in the last three years. The Sidewinders have finished runner-up in each of those appearances - (2015, 2021 previously).