There's no slowing down Desert Vista
March 5, 2023 by Jose Garcia, AZPreps365
---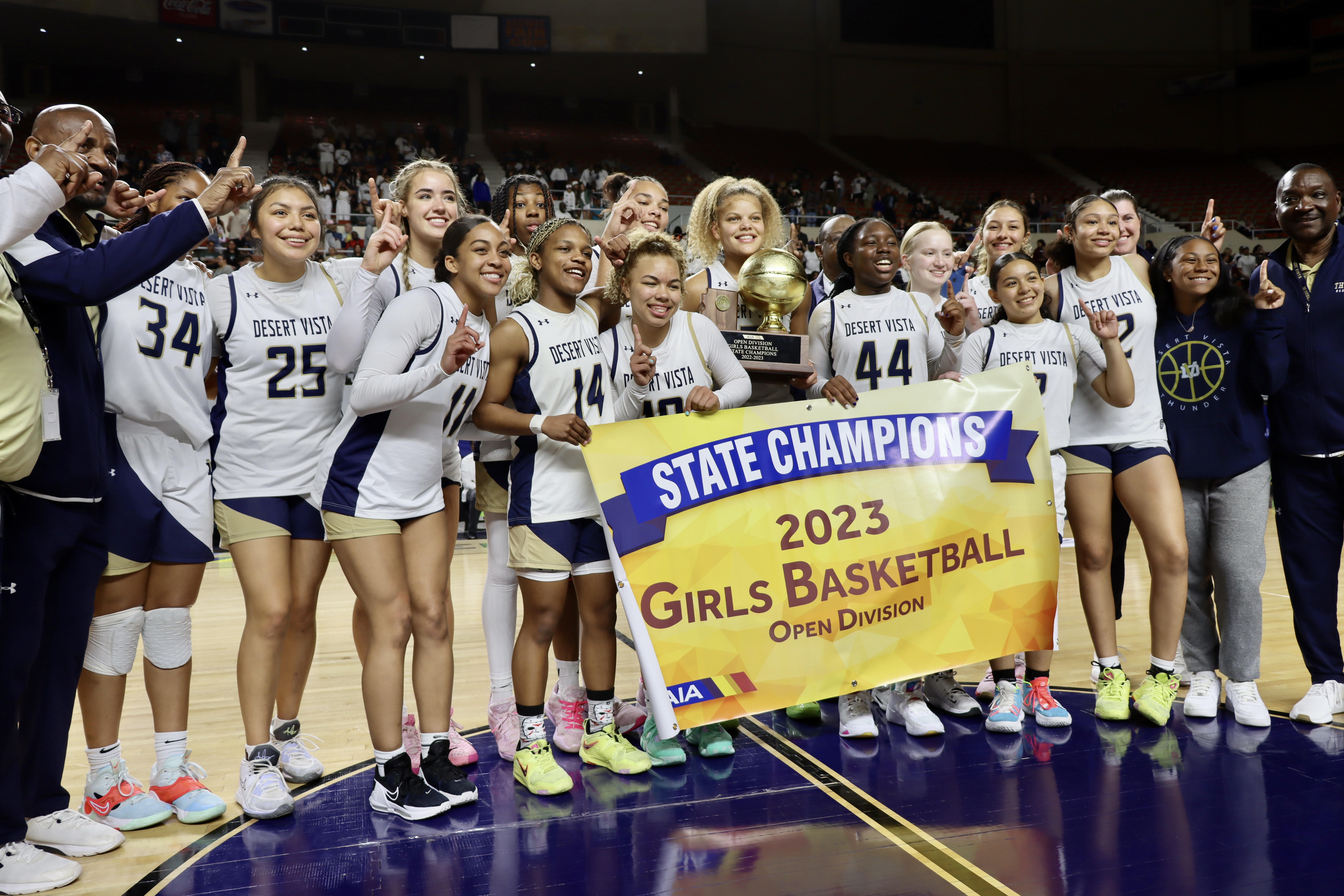 Nothing against Millennium, or the other Arizona big schools, but the inaugural Open basketball division for girls was Desert Vista's to lose.
The program was just that dominant this season.
Desert Vista didn't drop a game to Arizona teams this season.
It outscored its five playoff opponents by an average of 24 points.
And on Saturday it took Desert Vista just one quarter and some change to start outdistancing itself from Open final contestant Millennium at Veterans Memorial Coliseum. That Millennium, a 5A program, which beat three 6A teams in the playoffs, reached the Open final is a story in itself.
But Saturday belonged to Desert Vista, a 63-37 championship winner. This season and Open title may have marked the start of a dynasty.
Desert Vista (28-3) is home to arguably the best girls basketball player in the state, the jovial Jerzy Robinson, considered the No. 1 freshman in the country. Robinson (21 points), sophomore Dylan Swindle (16 points) and sophomore Michaela Fairwell (10 points) were the scoring leaders Saturday for their team.
Only two seniors dot the Open champ's roster. So determining the favorite in the Open for the next couple of seasons may be a close argument if all of Desert Vista's players return.
Millennium made 5 of its 7 shots in the first quarter and trailed only 13-11 after the first stanza. But once Desert Vista settled down, outscored its opponent 26-8 in the third quarter and scored almost half of its points off of turnovers, it was game over.
"I'm hoping we can keep this going," Desert Vista coach David Williams said. "That's what I'm hoping. We don't have to win back-to-back championships. But I do want the culture that we developed already to stay afloat. So keep working. Keep having fun. Keep talking to each other and be best of friends off and on the court."
Despite the loss, Millennium continued to exhibit why it's one of the premier programs in the state.
The Open berth clinched its seventh appearance in a state final in the past nine seasons. Next season, it'll also return on of the top seniors in Elli Guiney (15 points).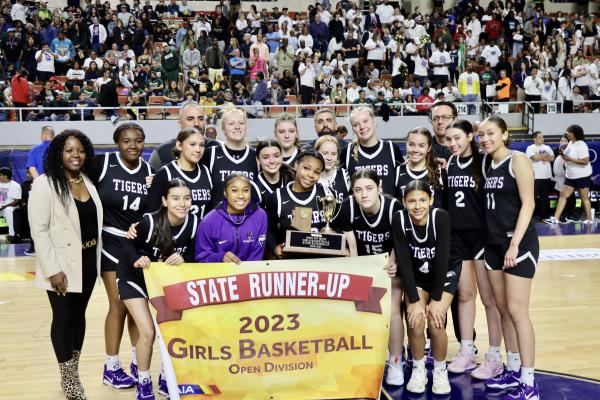 Millennium proved it's one of the best regardless of conference. (Jose Garcia/azpreps365)
This season it also helped comfort its student body after the tragic loss of a close friend. A 20-win campaign and being one of the inaugural Open finalists are also major achievements.
As for Desert Vista, after a 28-3 season and the program's first title since 2014, what's next?
"Very special," said Robison about what fans can expect from Desert Vista in the future.
How special?
"To be continued," she said. "You will have to see in the future."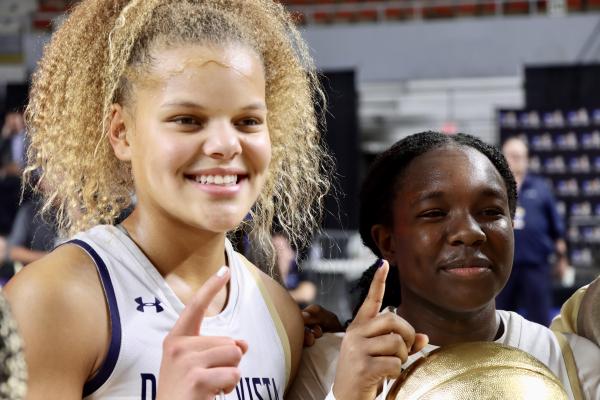 Jerzy Robinson (left) and Shay Ijiwoye are two of the big reasons why Desert Vista is No. 1 in Arizona. (Jose Garcia/azpreps365)