Highland sweeps Mesa, 25-19, 26-24, 25-19
March 8, 2023 by Les Willsey, AZPreps365
---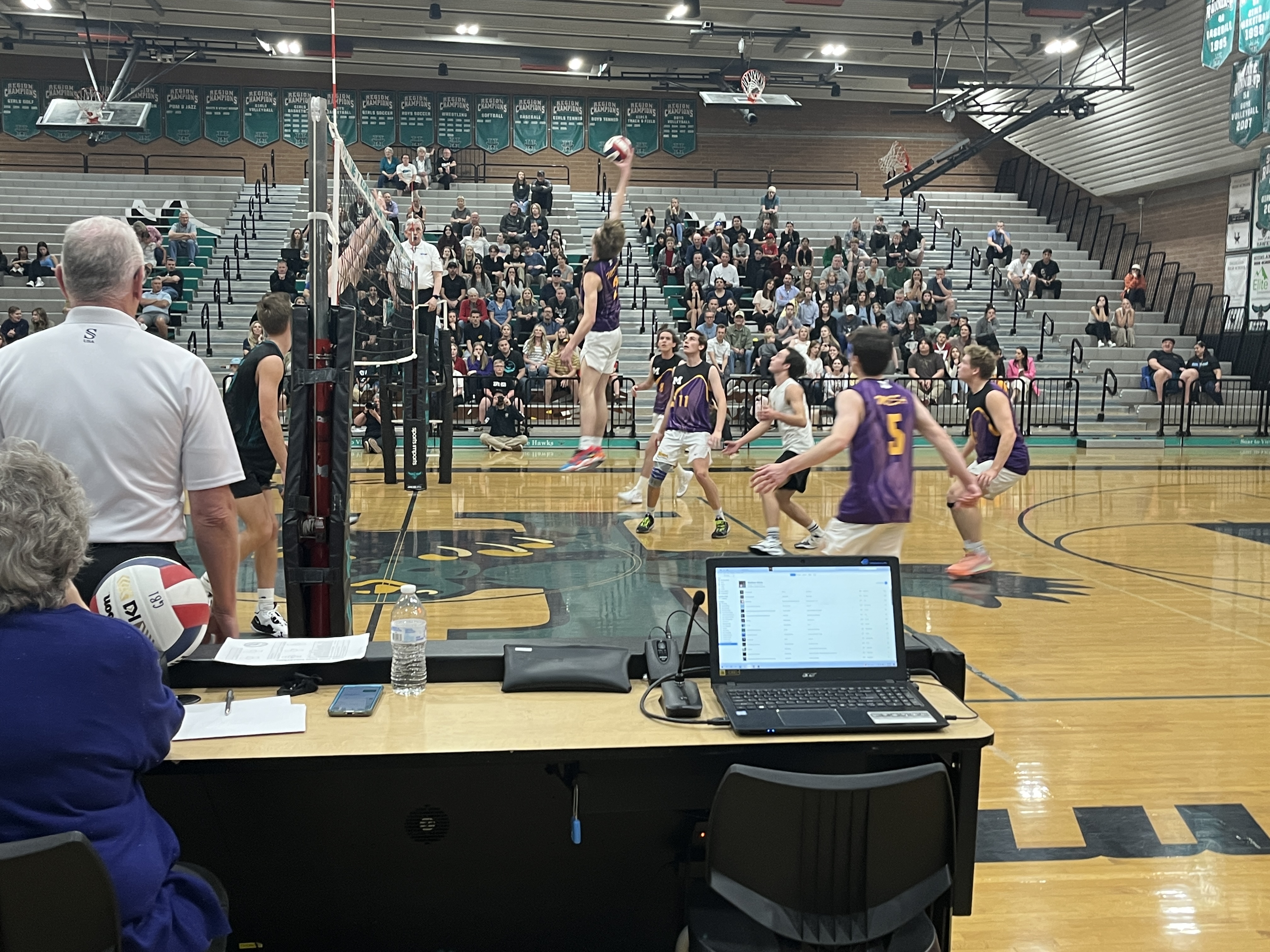 Talk about a front-loaded schedule. That's what Highland boys volleyball coach Jeff Grover presented his team to open the 2023 season. So far it's been fruitful.
Playing the second of three consecutive power-ranking matches in three days, Highland topped Mesa 25-19, 26-24, 25-19 at Highland High.
Highland's senior-dominated squad looked good in winning. Hitters Jase Adams, Jaren Brown and Sam Walker delivered 12 kills, 10 kills and seven kills, respectively. Veteran setter Hayden Winegar joined the team this week after helping the basketball team win the 6A state championship. Winegar didn't seem to have much rust - if any. Mesa's attack was a bit more varied and paced unofficially by Quin Shumway with eight kills. Mesa is 4-6 overall and 1-2 in power-ranking games.
The key to the sweep was Highland's win in the second set. Neither team led by more than three and it was tied 13 times. The final tie was 24-all thanks to a Mesa kill by Powell Glover. Highland ended the set quickly with a David Cluff kill and double-team block by Walker and Winegar.
Highland (7-2, 2-0 power-ranking matches) began the season last weekend in a tournament in California Highland won five of seven matches against a mostly out-of-state field. Highland swept Basha on Tuesday in its first power-ranking match and repeated the feat vs. Mesa. Highland hits the road vs. Mesa Mountain View on Thursday. The Hawks cap their week competing in the Cougar Invitational hosted by Raymond Kellis on Friday and Saturday.
"We're kind of going through the gauntlet right now" Grover said. "We're getting a ton of experience. It gives us a chance to find ourselves."