Nogales over CDO 3-2
March 8, 2023 by Andy Morales, AZPreps365
---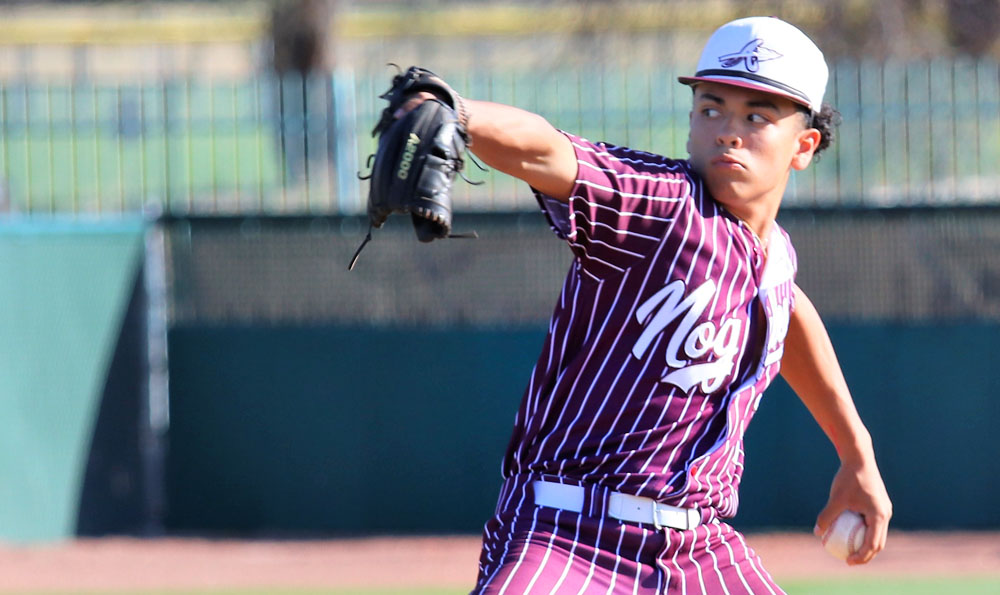 Nogales improved to 8-2 overall and 4-0 in ranking games after the Apaches pulled out a close game at Canyon del Oro on Wednesday. The 3-2 victory came in a contest that could have gone either way, with both teams stranding runners at critical points along the way.
The Dorados moved to 6-4 overall and 2-3 in ranking games with Tucson High (5-4, 3-1) visiting on Thursday. All three of the Dorado losses have come against upper division opponents with region play still two weeks away.
Nogales got things started in the top of the first after Gerardo Paco reached on an infield error and then advanced to second on the play. Lucas Casey picked up two strikeouts but Paco reached third on a wild pitch and he scored from third on a passed ball for the 1-0 lead. That lead held up until the bottom of the third when Sam Martinez drew a leadoff walk and Chris Humphreys knocked him in with two outs. Jacob Charlson walked to put two on but a rundown ended the threat.
Nogales loaded the bases in the top of the fourth with no outs on back-to-back walks and then an error on an attempted sacrifice bunt, but a line drive to center and two strikeouts from Lucas preserved the 1-1 tie. The Dorados took a 2-1 lead in the bottom half of the fourth after Michael Jones walked and Casey singled him in. The Apache bats got hot in the top of the sixth after David Zazueta doubled and Jorge Amaya singled to put two on with no outs. Garcia sacrificed Zazueta in to tie the game at 2-2 and then Luis Romero brought in Amaya with two outs for the 3-2 lead.
Humphreys doubled to start the bottom of the sixth and then Charlson singled to put two on but Salvador Valenzuela collected two strikeouts and a fly ball to end the Dorado threat. Canyon del Oro had one more chance in the bottom of the seventh after Adrien Marquez and Martinez walked to put two on with no outs but Ralph Felix fielded a sacrifice attempt from Tarrell Reid and he threw to third base for the first out. A groundout moved two runners into scoring position with two outs but another ground ball ended the game.
Carlos Peralta went 3-for-3 for the Apaches and Valenzuela ended with 10 strikeouts. Humphreys led the Dorados by going 2-4. Casey had 8 strikeouts. Nogales will travel to play Sunnyside (4-6, 1-3) on Friday before heading up to Phoenix for the Boras Baseball Classic. The Dorados will spend spring break at the Best of the West Tournament, also in Phoenix.