Lancer Baseball Classic
March 14, 2023 by Andy Morales, AZPreps365
---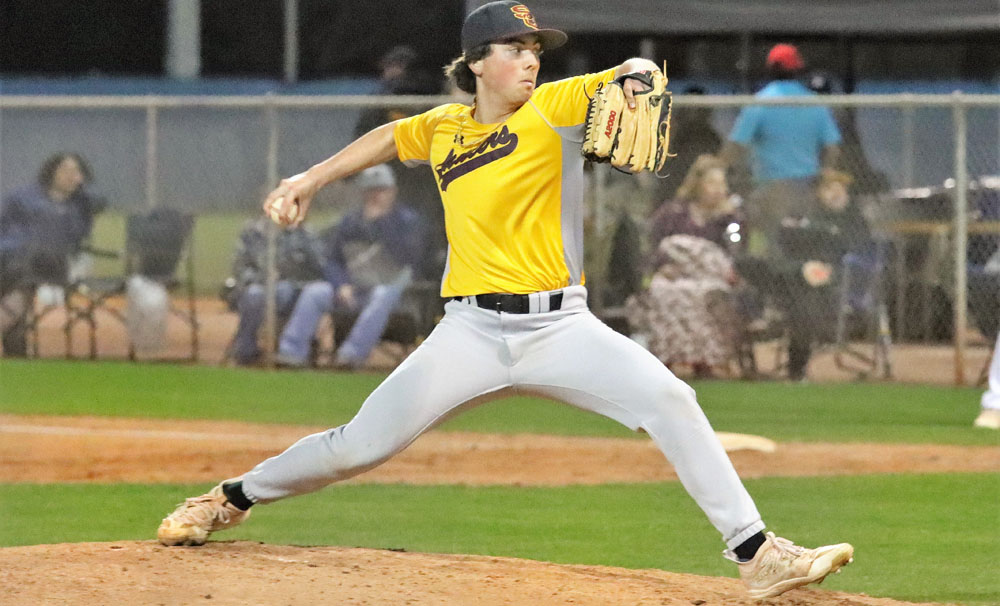 Salpointe Lancer Baseball Classic
March 13-17: Reid Park Annex
The 16th Annual Lancer Baseball Classic began on Monday at the Reid Park Annex. Pool play will continue through Wednesday with bracket play scheduled to start on Thursday.
Salpointe improved to 5-5 on the year after beating Benson 15-0 in a late game at the Lancer Classic. The Lancers are 2-1 in power-ranking games and the Bobcats are now 3-5-1 overall and 3-1 in ranking games with all three of the victories coming in region play. Benson won the 2A state title in 2021 and the team took second place last year while Salpointe won the 4A trophy in 2019 and the Lancers took second place in 2021 and 2022. There were no state tournaments in 2020.
The Lancers scored 11 runs in the bottom of the first to set the tone for the night and the team added another run in the second inning and three more in the third for the run-rule victory. The Bobcats were led by freshman Kellen Deskins and juniors Dalton Crockett and Aiden Bowling. Bowling had a triple and Deskins and Crockett both went 1-for-2 at the plate. Gilberto Loya, Deskin, Dawson Judd, Gabriel Montijo and Case Williams all saw action on the mound for Benson.
Carlos Borras picked up the win for Salpointe with nine strikeouts. Izaiah Moraga went 2-2 with two RBI; Gunner Giele went 2-2 with an RBI; Ramona Basurto went 1-2 with two RBI; Jose Simon went 1-2 with two RBI; Conner Raetzman went 1-2 with two RBI; Shawn Barros went 1-2 with a double and two RBI; Rueben Carreon, Johnny Toole and Jaxson Greene collected RBI and Aciel Guillen had a single.
Salpointe will take on Mingus Tuesday night at 7 p.m. and Benson has Tuesday off and the Bobcats will face Mingus on Wednesday at 9 a.m. Mingus is 2-5 overall and 2-2 in power-ranking games.