Xavier Prep's Winsor to be inducted into NFHS National Hall of Fame
March 16, 2023 by Seth Polansky, AZPreps365
---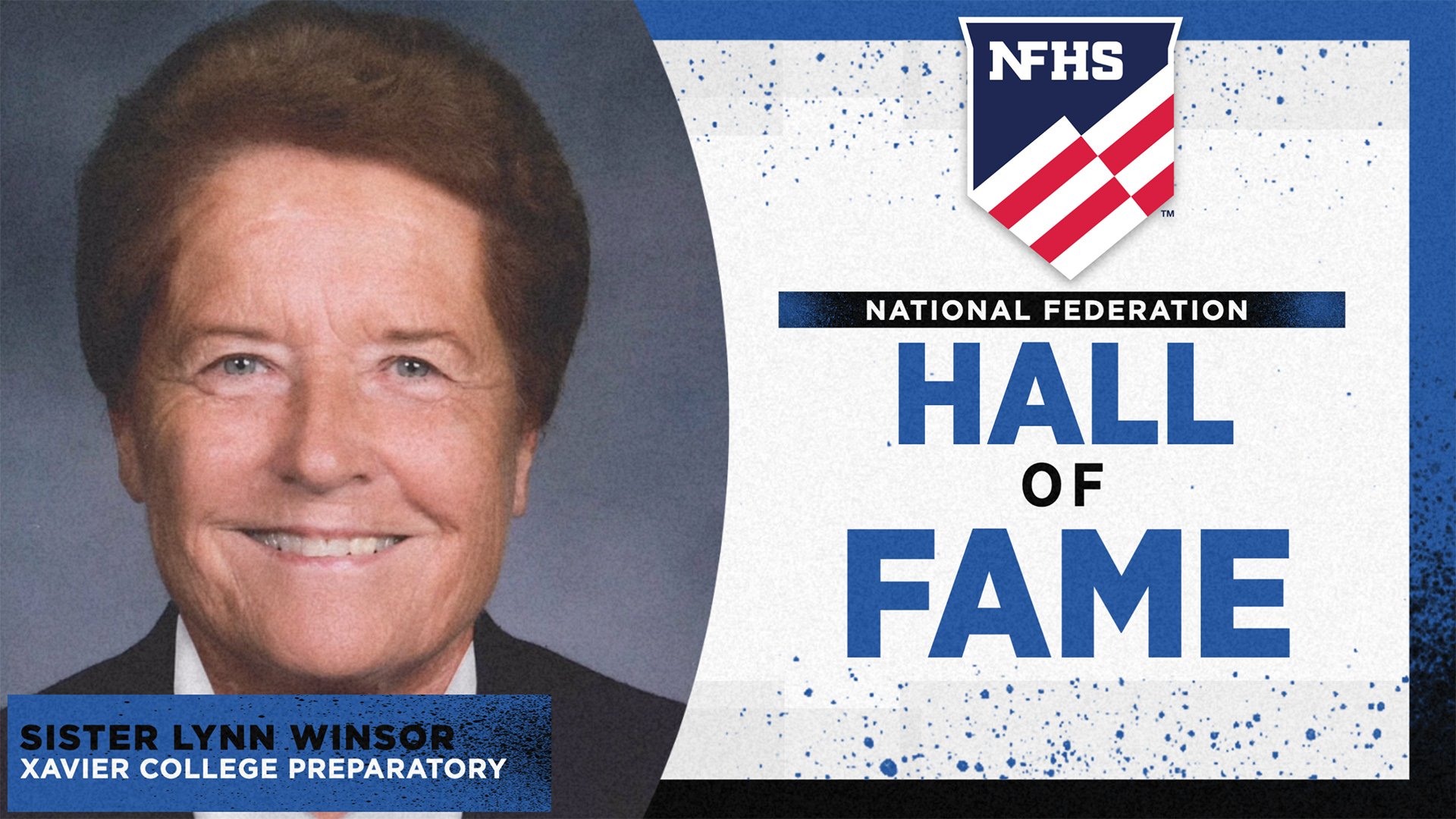 Taken from the full press release by the NFHS.
Sister Lynn Winsor, BVM, CMAA, is a living legend in Arizona and in golf circles nationally for her amazing career as the girls golf coach at Xavier College Preparatory in Phoenix, Arizona. In a 48-year career that started in 1974, Winsor has led her Xavier teams to a national record 37 state championships through the Arizona Interscholastic Association. In the past 44 years, Winsor's teams at Xavier have finished first 37 times and second the other seven years.
From 1980 to 1995, Winsor's teams set a national record with 16 consecutive state championships and she has the No. 2 mark with 12 consecutive titles from 1998 to 2009. Perhaps her teams' dominance is summarized best this way: Since 1996, her teams have not lost a regular-season match to another school – 285 and counting. Xavier grads include several who have excelled at higher levels such as Cheyenne Woods, Heather and Missy Farr, Grace Park and Amanda Blumenherst.
Since 1977, Winsor has also served as athletic director at Xavier Prep and has been a pioneer and leader in women's equity in sports and is a founding member of the AIA's Girls Equity and Sports Committee. Winsor has been a leader in the National Interscholastic Athletic Administrators Association (NIAAA) since the mid-1980s, serving a term on the NIAAA Board of Directors and a year as president in 1994. She is co-founder and charter member of the Arizona Interscholastic Athletic Administrators Association (AIAAA) and served on the AIAAA Executive Board for 10 years.
Winsor joins 11 others as part of the Class of 2023 being inducted in Seattle this summer at the NFHS national meeting. Those other inductees are: Tamika Catchings (Texas basketball athlete), Carlos Boozer (Alaska basketball athlete), Clarissa Chun (Hawaii wrestling athlete), Maranda Brownson (Oregon track & field athlete), Sue Butz-Stavin (Pennsylvania field hockey coach), Barbara Campbell (Tennessee girls volleyball coach), Ted Ginn Sr. (Ohio football coach), Allan Trimble (Oklahoma football coach), Dave Stead (former executive director of the Minnesota State High School League), Dave Carlsrud (North Dakota High School Activities Association), Bill Webb (Minnesota band director).