Westwood clobbers Mesquite, 13-3
March 16, 2023 by Les Willsey, AZPreps365
---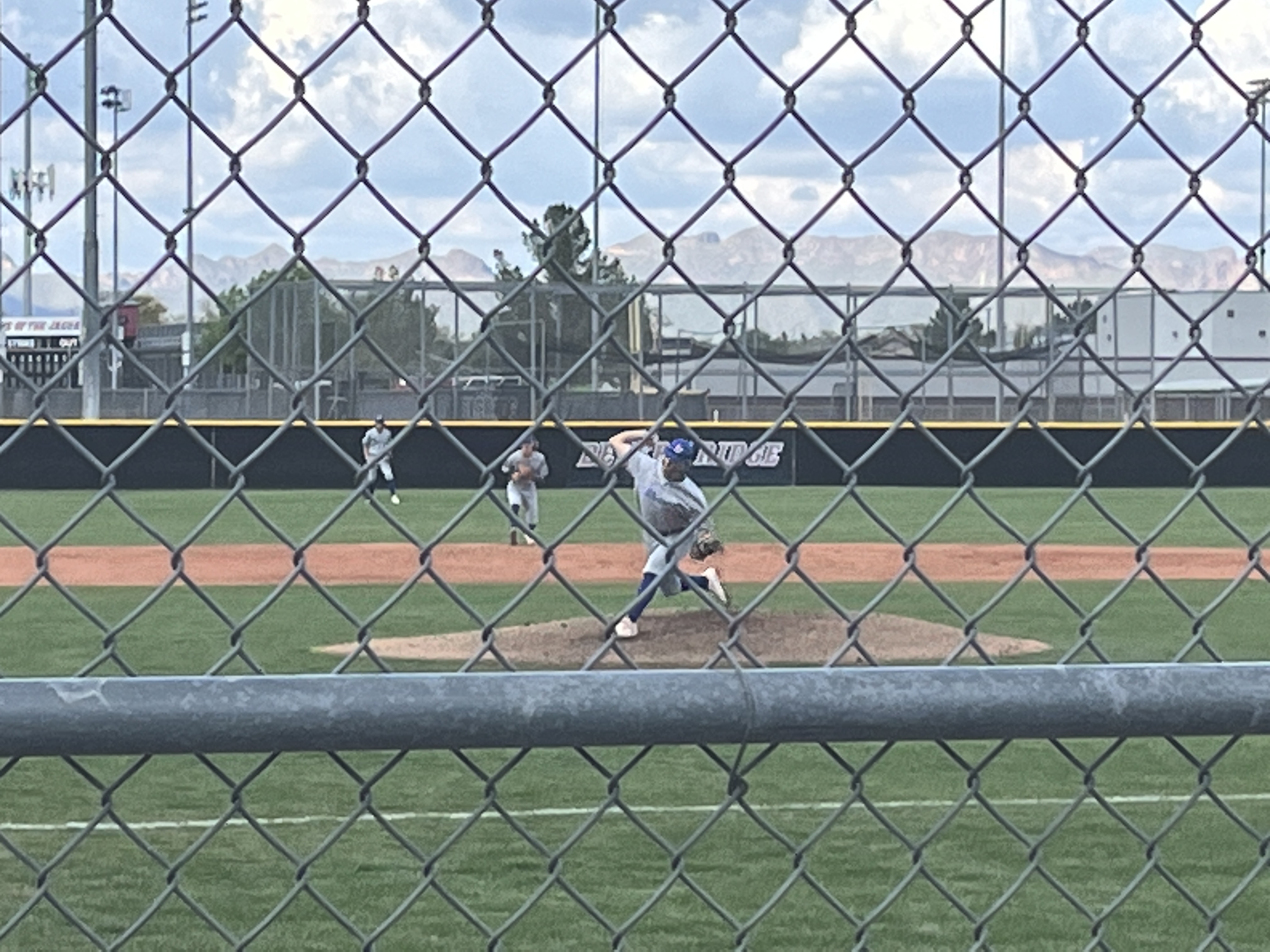 Westwood baseball put together an all-around effort in concluding play Thursday afternoon in the annual Bob Everett Classic.
The Warriors scored in four of five innings in notching a 13-3 run-rule win over Mesquite at Desert Ridge High School. Westwood finished 2-2 in its four tournament games. Mesquite posted a 2-0 record entering the final days of the tournament. The Wildcats are 2-2. They lost their their second game of the day on Thursday, 8-6, to Valley Christian on a walk-off, grand slam. Mesquite closes the tournament Friday against Desert Ridge. at noon.
Westwood never trailed in defeating Mesquite. The Warriors led 2-0 after two innings. Mesquite tied it 2-2 in the top of third, but Westwood put up crooked numbers - 3, 3 and 5 - in the third through fifth innings to prevail going away.
Westwood collected eight hits, drew five walks and had three batters hit by pitch. Mesquite managed four hits, including the game's only home run. The homer was by shortstop Jake Gorrell, a two-run shot in the top of the third.
The 2-2 tie was broken in Westwood's half of the third. Westwood clean-up hitter Wesley Grimes poked a two-run double to right and scored the third run on an infield error to make it 5-2. Mesquite got back within 5-3 back in the fourth on starting pitcher Jacob Wendt's RBI single.
Westwood, however, put the hammer down offensively the next two innings - scoring three times in the fourth and five in the fifth to create the run-rule. The key hit in the fourth was a two-run double by designated hitter Dom Garcia. Garcia finished with a game-high four RBI. Three walks and three hit batters keyed the five-run rally. Grimes added his third RBI in the rally.
Starting pitcher Ben O'Hara-Haworth earned the victory for Westwood. O'Hara-Haworth allowed four hits and four walks in four innings, but limited the damage to three runs. Wendt took the loss. Wendt gave up eight runs (four earned) in four innings. He surrendered nine hits and walked two.