Boras Classic debut worth the wait for Canyon View, Mattison
March 16, 2023 by Jose Garcia, AZPreps365
---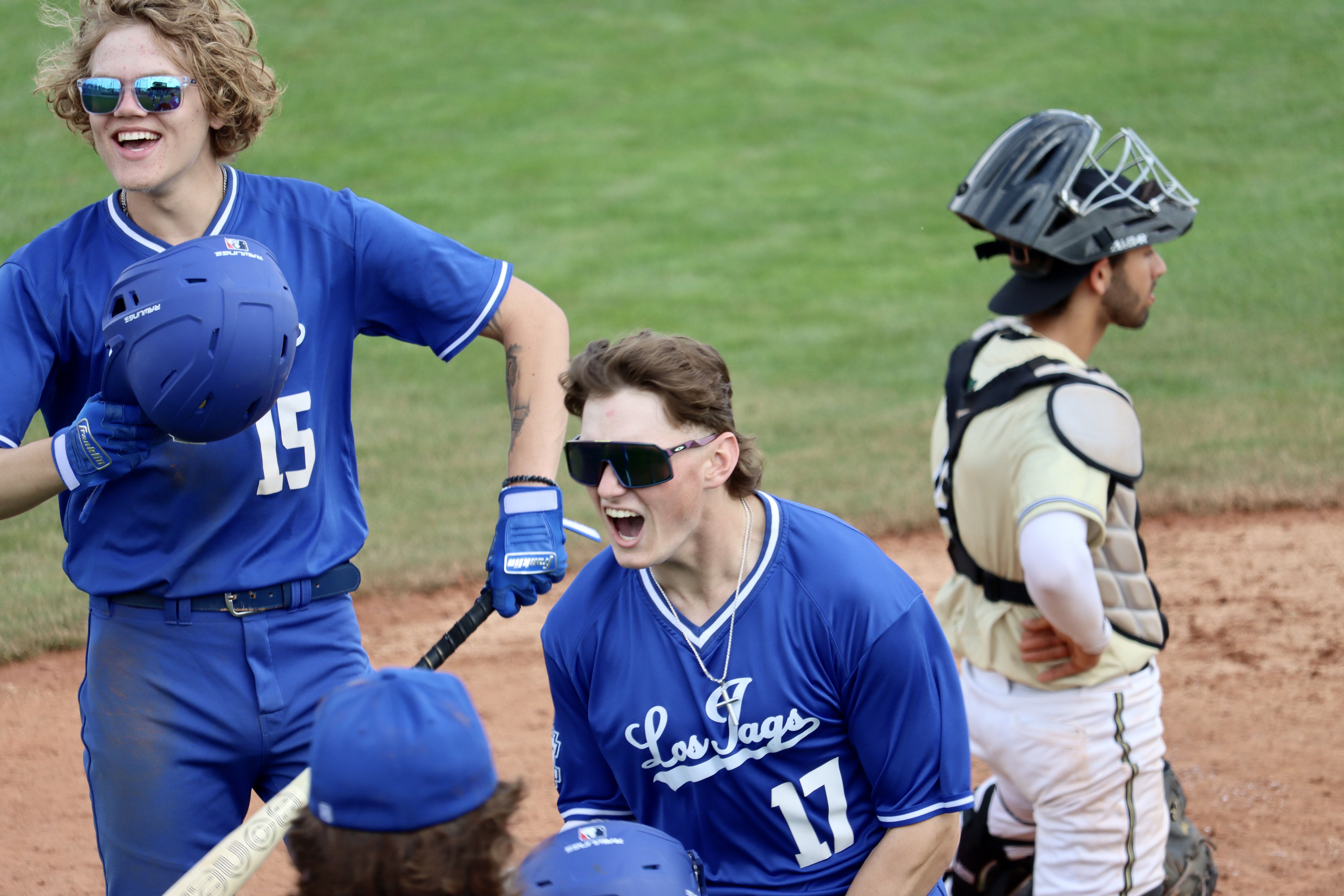 Wednesday's rain postponement didn't dampen Canyon View's spring break fun.
Liam Whalen certainly enjoyed his trip home after a solo shot in Canyon View's Boras Baseball Classic debut Thursday at Arcadia High School.
Teammate Connor Mattison also had himself a blast while tossing a complete game, six-hitter against one of 6A's best, Basha.
In the end, 5A Canyon View celebrated a 3-1 victory, proving it's one of the best teams in the Arizona this season regardless of conference. Beat Bishop Gorman and its 10 Division I commits Friday, and Canyon View will make a national statement.
"We were just excited to play," Canyon View coach Nick Swanson said. "We came out here (Wednesday) at 6:30 a.m. and got washed out. We got here at 6:30 again (Thursday) and didn't play until noon. So our guys were jazzed up and ready to go."
Basha's batters did a good job of laying off Mattison's change up and waiting for a fastball.
But Mattison allowed only six singles and seemed to get stronger as the game wore on. The senior tallied five of his seven strikeouts in the last four innings, when he allowed only one hit.
The only run Mattison gave up came after a wild pitch in the second inning. Facing Basha (7-2) during the offseason in the fall aided Mattison, he said.
After the game, his teammates dubbed the ace's performance a C-Matt Special.
"That's a super tough team (Basha)," Mattison said. "The team and I had to find a way to win, and we got it done in the end. That's a great group of guys over there, and I'm just glad we were able to pull it off."
Mattison also came through at the plate with a two-out RBI single in the fifth inning against Basha's starter, San Diego signee Dallin Harrison.
The hard throwing right-hander was impressive in the early going, especially after striking out a batter with the bases full in the third inning.
But Whalen's patience paid off in the bottom of the sixth inning, clobbering a hanging curve over the fence in left-center.
"A clutch homer for my team, and I'm glad we got the opportunity to do that," Whalen said. "We've put in work all year around and continuing to get better. Our goal is to win a state championship, and I think we can do that with this team."
Canyon View (4-5 vs. tough competition) added an insurance run in the seventh inning after Keegan Landis's RBI sacrifice fly.
Its No. 1 and 2 hitters, Bo Dewitt and Mattison, each went 2-for-4.