Mesquite claims 5th straight win
March 17, 2023 by Les Willsey, AZPreps365
---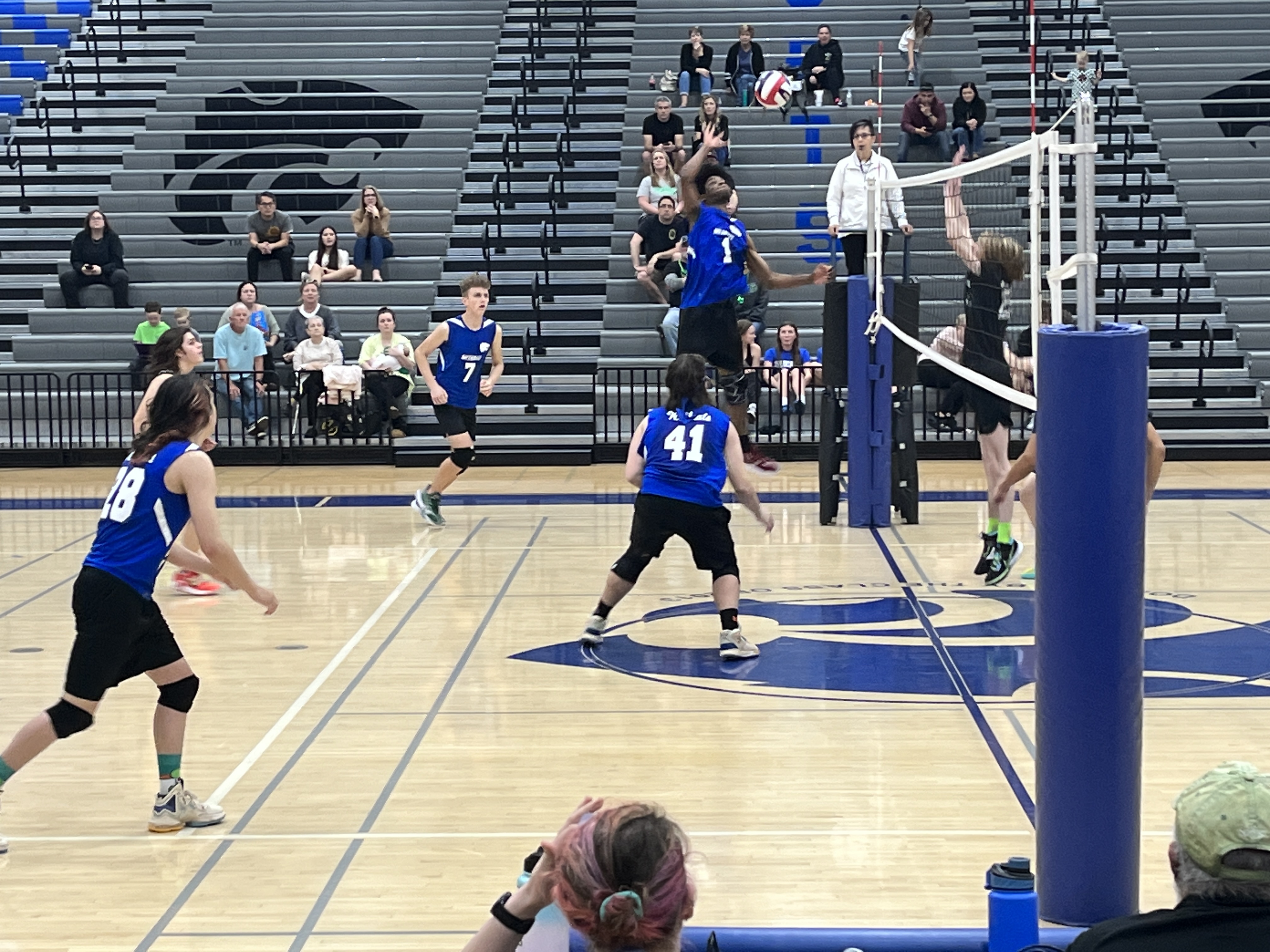 Mesquite boys volleyball kept the good times rolling against Bradshaw Mountain on Friday night.
The Wildcats reeled off their fifth consecutive victory, taking down the Bears in straight sets, 25-13, 25-10, 25-13 in a 4A match at Mesquite.
Mesquite (5-0) recorded previous wins this season over Paradise Honors, Cactus, Greenway and Combs. Bradshaw Mountain now rests at 0-4 in power-ranking matches. Its other losses are to Prescott, St. Mary's and ALA West Foothills.
Junior hitter Raphael Mkpegue paced Mesquite's attack with 14 kills. Mkpegue's best sets were the first (6 kills) and the third (5 kills). Next on the attack for Mesquite were junior setter Jayden Minarcik and freshman Robert Yontex with six kills apiece.
Bradshaw Mountain never led in the match. The Bears forged ties at 3-3 and 4-4 in the first set. Mesquite used an 8-0 run, improving a two-point lead to 10 (18-8) deciding the set in its favor. Four of the points in the run were aces by Yontex.
The second set broke Mesquite's way at about the same juncture as the first. Mesquite increased a 5-4 advantage with a 9-1 run that were mostly self-inflicted Bradshaw Mountain errors. Only three of Mesquite's points in the run were kills.
Mesquite's third set win was more its doing. Mesquite built on a 9-6 lead. The Wildcats advanced it to 14-6 thanks to kills from Minarcik, Yontex and Mkpegue plus two aces by libero Jesse Reyna. Bradshaw Mountain got no closer than seven points the rest of the set.
Bradshaw Mountain's next match is Thursday when it hosts Estrella Foothills. Mesquite has an 11-day break from matches. The Wildcats resume action March 28 at Scottsdale Christian.