Flowing Wells wins the TUSD Boys Volleyball Tournament
March 18, 2023 by Andy Morales, AZPreps365
---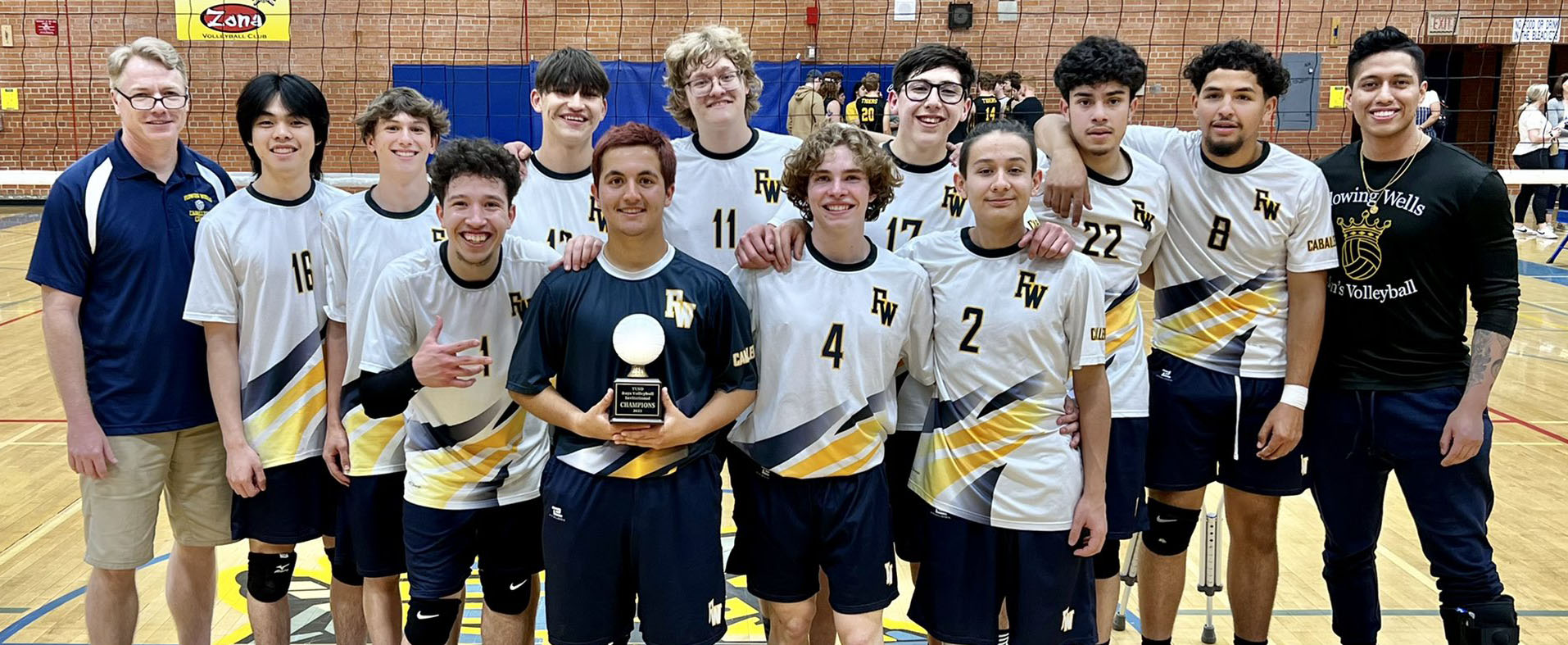 TUSD BOYS VOLLEYBALL TOURNAMENT
Palo Verde: March 17-18
Flowing Wells went 6-0 to capture the championship of the TUSD Boys Volleyball Tournament held Friday and Saturday at Palo Verde High School. The Caballeros beat Marana 25-19, 26-24 in the championship match.
Marana went 5-1 at the tournament to improve to 8-2 overall and 3-1 in ranking matches. Flowing Wells is now 8-1 overall and 2-1 in ranking matches. Flowing Wells will host Desert View (0-4) next Thursday and the Tigers will travel to St. Augustine (3-1) on the same night. Both squads are slated to take part in the Mountain View Marana tournament scheduled for next Friday and Saturday.
Flowing Wells took the first set over Marana 25-19 but the second set proved more difficult with Marana taking a 24-23 lead on feed from Jackson Bernal to Samuel Brown but German Ruiz hit Jusber Barreiro to tie it up at 24-24 and then Barreiro came up with a block to put the Caballeros up 25-24 and he followed that up with a championship-winning block for the 26-24 victory.
Ruiz finished with 18 assists with Barreiro collecting six kills, Karl Hammar had five and Jesus Gamez added four. Bernal had 10 assists with Brown picking up eight kills and Brandon Gilbert had four.
Sabino beat Sunnyside 25-19, 25-18 to claim third place.