Different year but Willow Canyon still rolling
March 28, 2023 by Jose Garcia, AZPreps365
---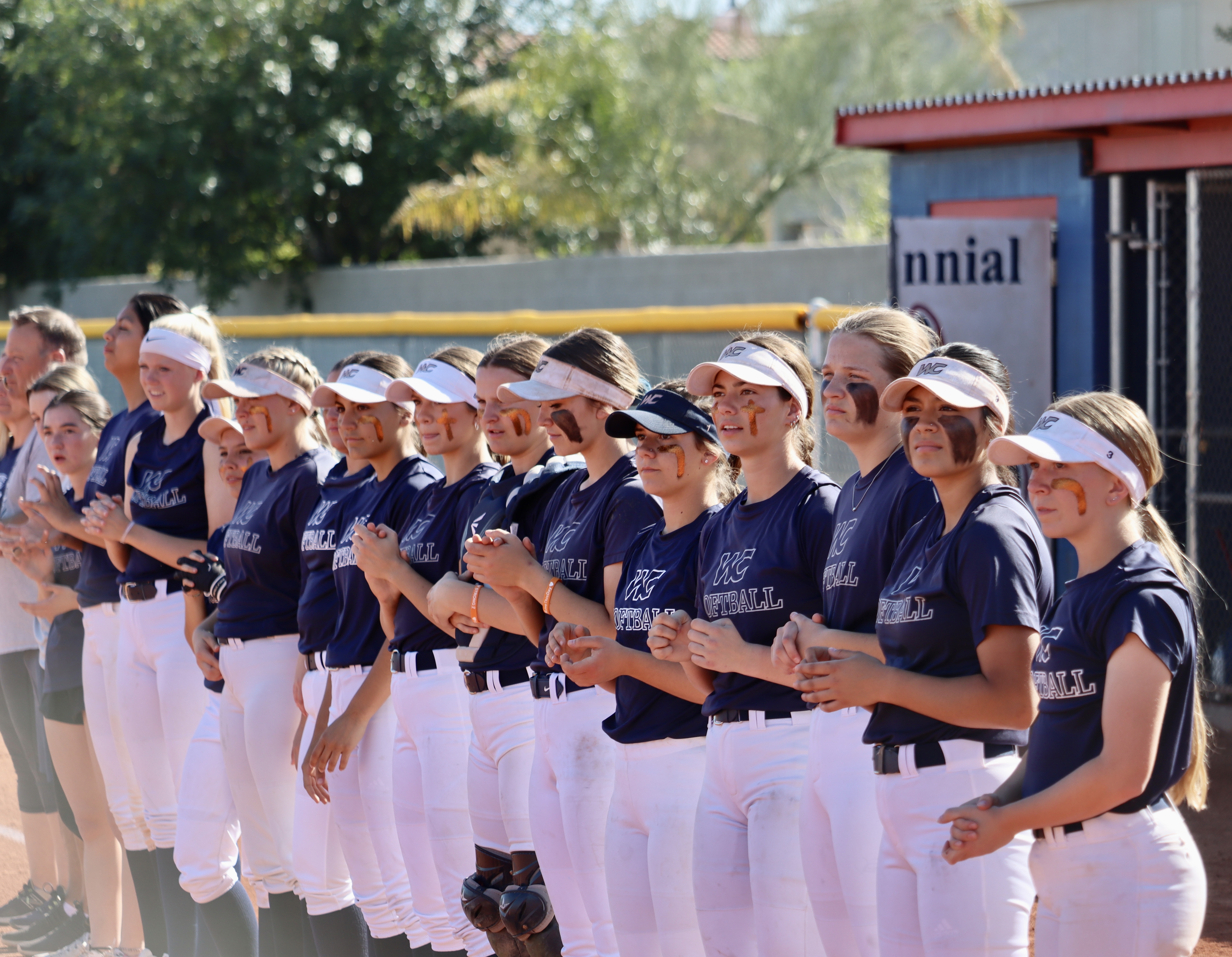 On Monday, Marissa McCann was masterful.
On Tuesday, it was Kayleigh Bowers and her lineup's turn to shine.
Willow Canyon's embarrassment of riches has the 5A team poised for another state title softball run. The two-time defending champ defeated a Centennial team Tuesday that was 9-4 and started a hard throwing hurler.
But it took Willow Canyon just one inning to figure out lefty Samantha Jarvis en route to a 11-1 road win. The Missouri signed McCann fanned 20 batters on Monday in her team's 3-0 victory against 15-5 Higley.
The Carson-Newman University-bound Bowers allowed only three hits in her complete game outing Tuesday.
"I think I definitely could've done better," said the modest Bowers. "It wasn't my best outing. There are some things I need to work on."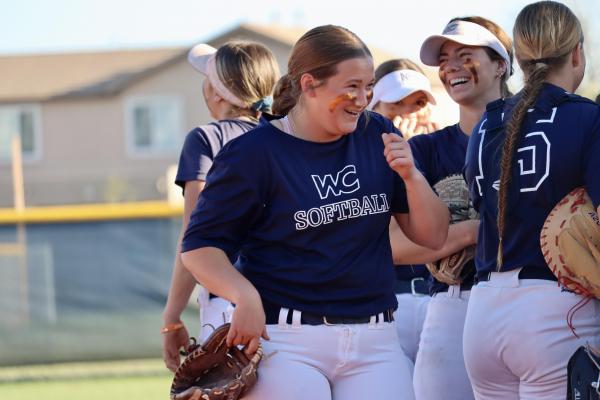 Willow Canyon pitcher Kayleigh Bowers and her teammates had plenty of reasons to smile Tuesday during a 5A Northwest Region game at Centennial. Jose Garcia/azpreps365
Bowers' screwball played a role in allowing only three balls to get past the infield.
The senior was backed by her team's 12 hits and a six-run second inning. The big blow in that frame was a two-run homer by No. 8 hitter Kylie Bearden (2-for-4).
The dominant Trinity Kennemer also had two hits and reached base three times. Kennemer, a first baseman, and McCann were juniors last year who filled vital championship season roles.
This year, they are helping lead the team along with five other seniors who will also play college softball.
"We are relying on them to be the producers and helping us win games." Willow Canyon coach Donnie Tizzano said. "Last year they were more of the role player type. Anything they gave us offensively last year was like icing on the cake, but now they are the cake. We are growing into that."
Tizzano's squad appeared ready to end Tuesday's affair early, but Centennial's Riley Moncrieff had other plans.
The sophomore reliever entered in the second inning and used her off speed repertoire to keep Willow Canyon guessing. But an opposite field two-run fifth inning hit by Ava Kupczyk, RBI sixth inning single and Rylee Turlington's RBI single in the seventh helped keep Willow Canyon (15-0-1) rolling.
Every player in the lineup tallied at least one hit. The program from Surprise is 69-3-1 during the last three years.
"I actually don't feel much pressure, because I know our team is well put together," Bowers said. "I feel confident more than anything else."