Pusch Ridge over CDO 6-3
March 29, 2023 by Andy Morales, AZPreps365
---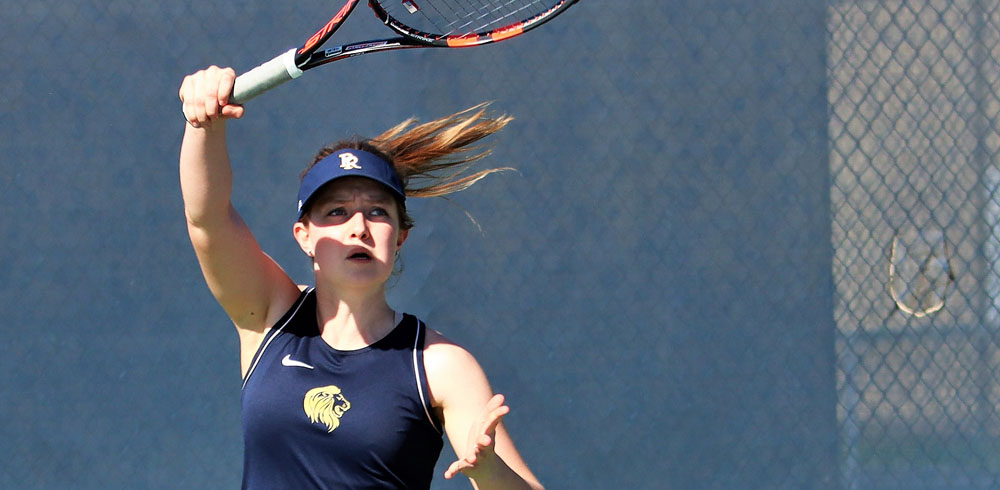 Pusch Ridge improved to 6-0 on the year after the Lions survived a huge test against Canyon del Oro on Wednesday by a score of 6-3. In the match held at the El Conquistador courts in Oro Valley, Pusch Ridge held a 4-2 advantage heading into doubles play, but the Dorados made it close by forcing the Lions to play out each of the remaining contests.
Canyon del Oro (5-1) came into the day ranked No. 4 in Division II and Pusch Ridge was ranked No. 1 Division III. All section champions will qualify for the state tournament as a team with teams ranked in the top 16 making up the tournament bracket. If a section champion ends the season ranked outside of the top 16 then there will be a state play-in match for that team.
The top eight ranked teams will earn the right to enter one singles participant and one doubles team to state. The Tennis Advisory Committee will select the remaining 24 slots for a total of 32 spots on the brackets. All programs will be able to submit players and teams for consideration.
Of note, Pusch Ridge senior Madi van Holsbeke outlasted Canyon del Oro junior 6-4, 7-6 in a singles match that lasted almost 90 minutes and Canyon del Oro sophomore Beatriz Ajpacaja beat Pusch Ridge senior Ella Pierpont in a tiebreak 3-6, 6-3, 1-0. In doubles, Pusch Ridge sophomore Estelle Fetsis and freshman Emma Bartruff held on for a 9-8 victory over Canyon del Oro sophomores Scarlett Bakken and Jordan Crawford. This is how close the match was.
Both squads are young with Pusch Ridge bringing in three freshmen and two sophomores and Canyon del Oro starts one freshman, four sophomores and one junior. The Lions feature some experience with three seniors in the rotation in Ali Grammond, van Holsbeke and Ella Pierpont.
Pusch Ridge will host Catalina (0-1) on Thursday and the Dorados will visit Flowing Wells (3-2) on the same day.