AIA Associate Executive Director Joe Paddock set to retire
March 31, 2023 by Seth Polansky, AZPreps365
---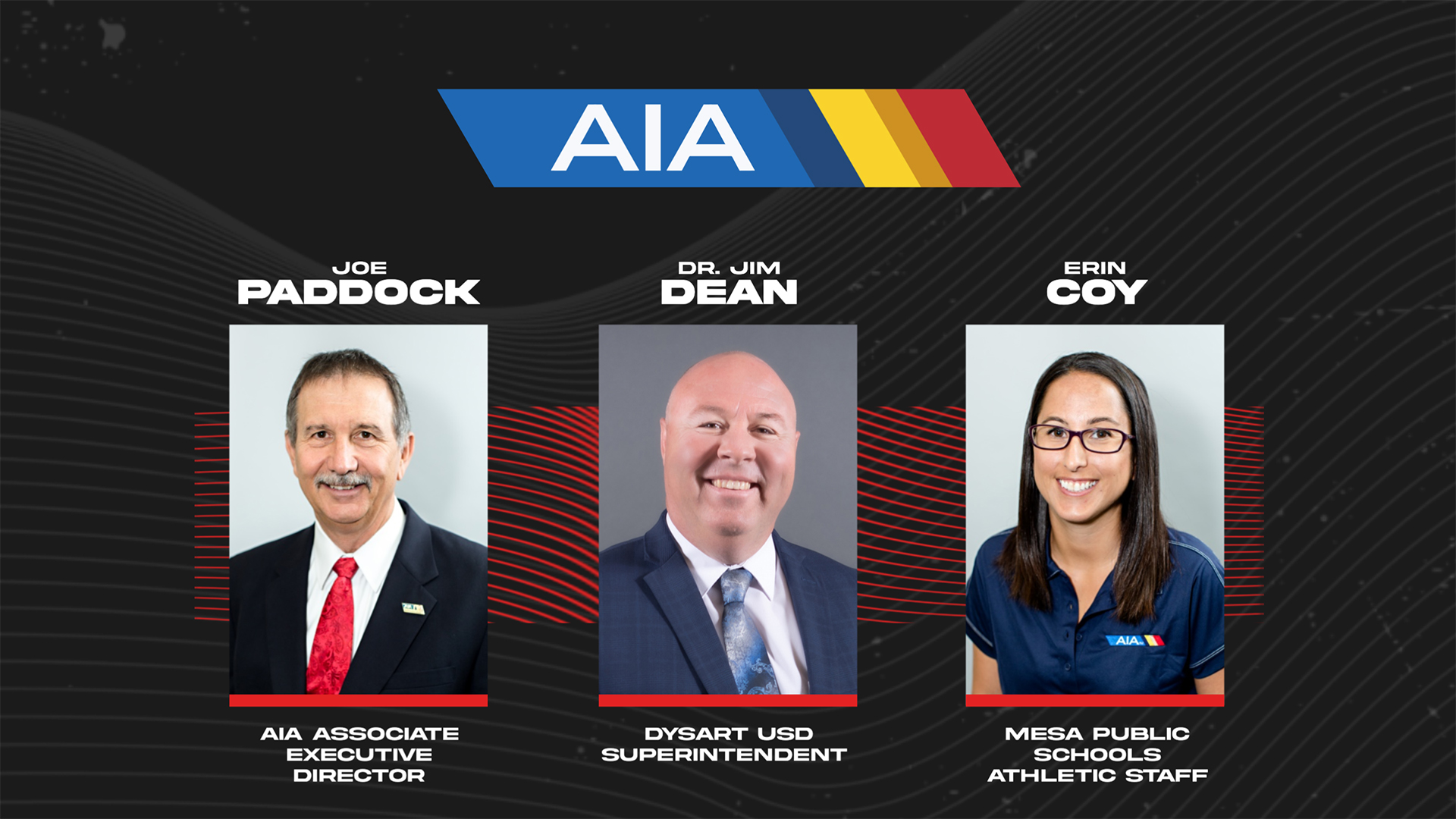 Joe Paddock, who has spent the past six school years as the Associate Executive Director with the Arizona Interscholastic Association, has announced his retirement. Following a distinguished career in teaching, coaching and administration in Pennsylvania and Arizona, Paddock will step down on June 30.
Paddock's prior leadership positions within the Amphitheater Unified District helped pave the way for Southern Arizona schools to have more say in the governance of the AIA and provided more opportunities for those schools to host postseason events.
"This has been a great opportunity to be a part of the AIA staff," Paddock said. "The staff is phenomenal, and under Mr. Hines' leadership I think we have had a very positive impact on high school sports. It's been a pleasure getting to know hundreds of students, ADs and coaches over the last six years."
"I want to thank Joe for expanding this position he has been in," AIA Executive Director David Hines said. "He helped create the Student Leadership Advisory Committee, reengaged the Sportsmanship and Ethics Committee, and directed countless trainings around the state for athletic directors. His contribution was immense, and he will be deeply missed."
Dr. Jim Dean, Dysart Unified School District Superintendent and President of the AIA Executive Board, has been named as Paddock's replacement. Dr. Dean will assume his new role on July 1.
"I look forward to working with the outstanding AIA team, serving and meeting the needs of the member schools daily, and continuing to increase athletic achievements for all schools across the state of Arizona," said Dean. "I am thankful for the opportunity to work in partnership with David Hines, the AIA staff, students, coaches, school and district administrators to continue to build great high school interscholastic activities."
Dr. Dean comes to the AIA with a 31-year career in education in the Valley. He began as an assistant principal, math teacher and coach in the Pendergast School District in Phoenix, and later became a principal at Tolleson Elementary School before spearheading numerous roles within Dysart Unified. Some of his duties at the AIA will include serving as the main point of contact for member school administrators, the lead for interpretation of bylaws and policies, and will oversee SLAC, which Paddock started.
While at the Dysart USD, Dr. Dean oversaw athletics, human resources and public relations before being named Superintendent. And, most recently, helped with the formation of an online student broadcast program.
"It has been my honor to serve Dysart Schools for the last 18 years," Dean added.
"We are looking forward to seeing Jim working with the AIA," Hines said. "Like Joe, Jim is well-respected throughout the state. As AIA Board President, Jim has already proven that he's more than ready to serve our member schools and its student-athletes just like Joe did."
Additionally, the AIA is excited to announce the hiring of Erin Coy to a multifaceted position, working with state tournaments and operations. Coy will also join the staff full time on July 1.
Coy currently serves in a leadership role within Mesa Public Schools and runs a number of district athletic events annually, including the AIA Swimming & Diving State Championships. For her contributions to the member schools, she was given the AIA Pillar Award at last year's Champions Gala.
In addition to running the swim & dive state meet, Coy will be a direct contact with school administrators and coaches for many items needed on an annual basis, coordinate the hardship process for the Executive Board, and other duties that will help streamline procedures when it comes to regular season and postseason administration.