Seton outscores Marcos de Niza, 15-11
April 5, 2023 by Les Willsey, AZPreps365
---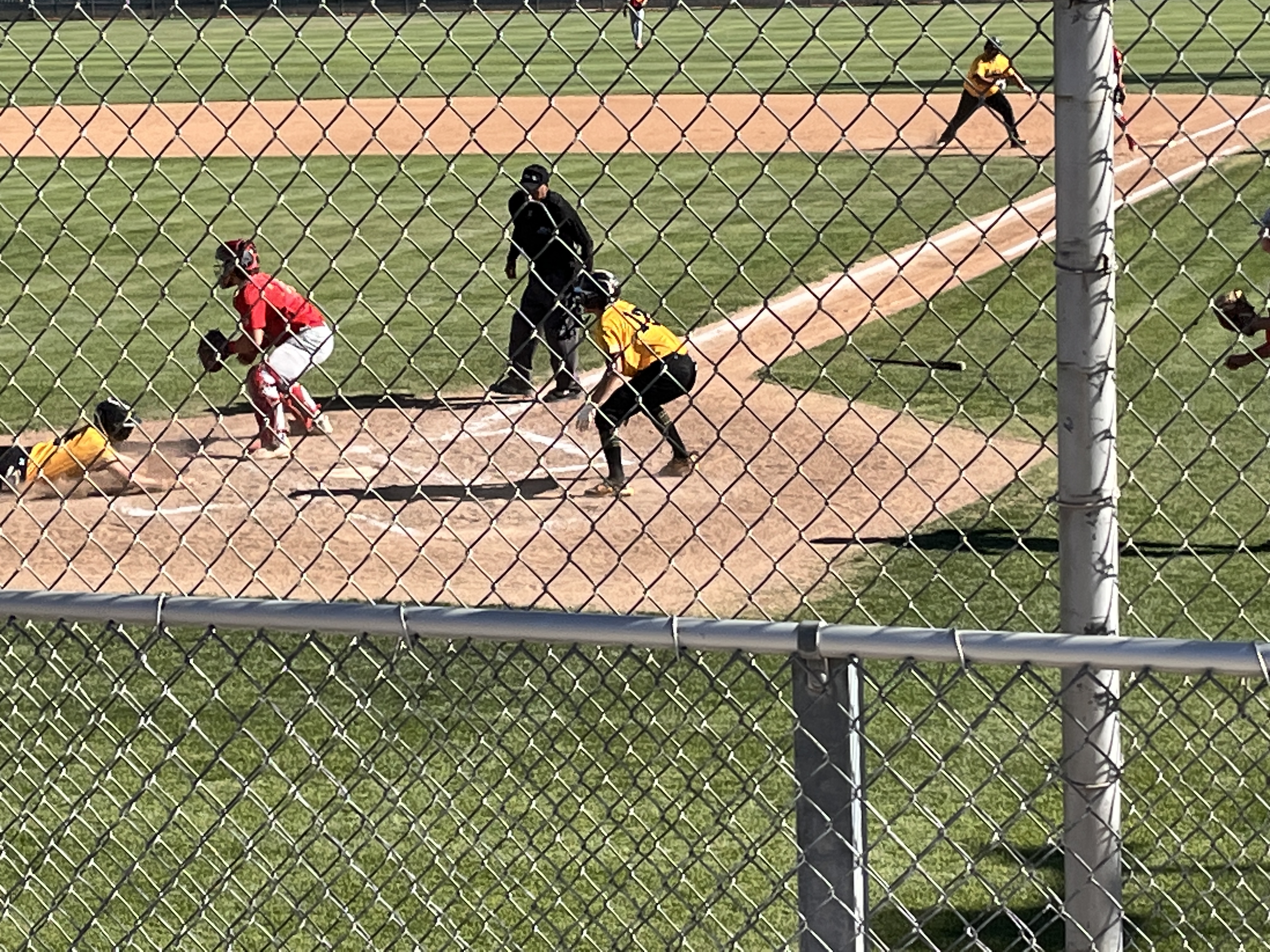 Seton baseball coach Brian Stephenson saw something he'd never seen before in a high school game Wednesday afternoon. He was glad to witness it in the end since his Sentinels got the better of a one-inning, run-fest.
After watching his #8-ranked Sentinels surrender an eight-run rally by host and 4A Desert Sky Region rival Marcos de Niza in the bottom of the sixth inning, Stephenson's squad responded with 10 runs in its final at-bat in the top of the seventh to post a 15-11 triumph at #18 Marcos de Niza.
"Never seen that before," Stephenson said. 'It's high school baseball, and that makes it special. It's a bunch of kids playing hard to the end."
Seton improved its record to 15-6 overall and 2-3 in region play. Marcos de Niza slipped to 10-9-1, 2-3. Both teams are chasing region leader and 4A #1 Saguaro (4-0 region) and #7 Mesquite (3-1) in region play.
Seton led 5-3 heading to the bottom of the sixth when the game turned wild. Marcos de Niza sent 11 batters to the plate in scoring eight runs. The Padres used four hits, two walks and hit batter to fuel their rally. Seton helped out with two errors in the inning. Dallas Vacaneri and Daniel Berg drove in two runs each for Marcos de Niza in the inning - Vacaneri on a single to right and Berg a triple to left-centerfield.
There was no head-hanging from Seton as it came to bat in the seventh. The first five batters reached base in an inning that 15 batters came to the plate. A leadoff double by Hugo Rodriguez was followed by three walks and a hit batter resulting in two runs. The first out was recorded next via a sacrifice fly by Jax Minnis cutting the deficit to 11-8. Pinch-hitter Josh Hamrick singled in a run and the Sentinels tied it at 11 on Jeffrey Gorombei's two-RBI double. Rodriguez's two-run single in his second hit of the inning put Seton ahead to stay, 13-11. Two more runs scored completing the 10-run outburst.
Four Seton players contributed multiple-hit games - Chase Ries (2-3, 3 RS), Gorombei (2-5, 2 RBI), Rodriguez (2-3, 3 RBI) and Hayden Estes (2-3, 3 RS). Vacaneri was the only Marcos de Niza player with mulitiple hits. He was 2 for 4 with two RBI.
Seton and Marcos de Niza are idle the rest of this week. They play each other to resume the season April 11 at Seton in a 6 p.m. start.