Olivia LeBlanc and Liana Huesca win CatBox Pairs Invitational
April 8, 2023 by Andy Morales, AZPreps365
---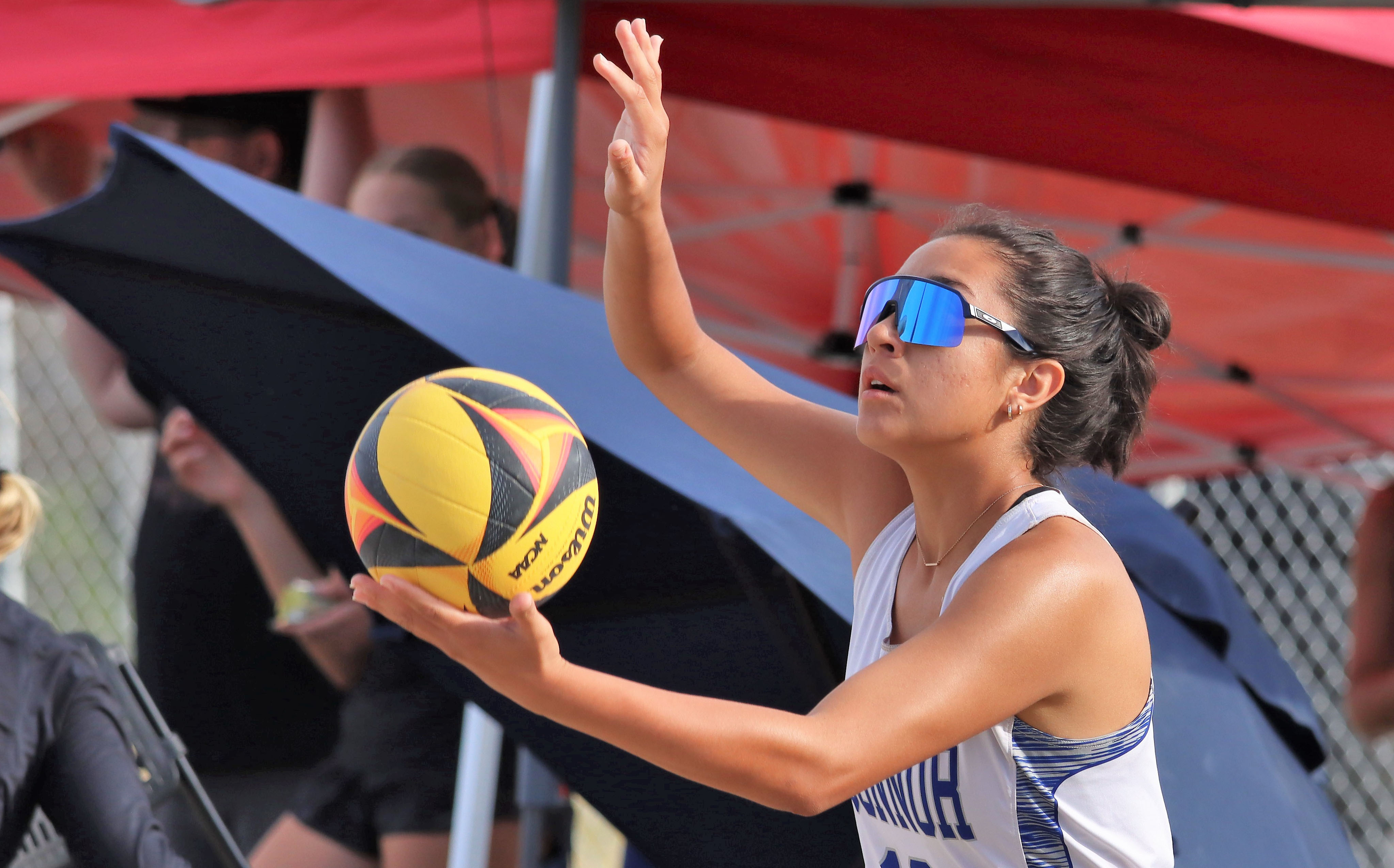 Sandra Day O'Connor standouts Olivia LeBlanc and Liana Huesca went 7-0 to capture the Open Gold Championship at the CatBox Invitational hosted by Ironwood Ridge and Canyon del Oro on Friday and Saturday. LeBlanc and Huesca beat Desert Ridge standouts Lucci Alexander and Natalie Lorenzo 21-13 in the championship match on Saturday. Alexander and Lorenzo finished 5-2.
The Salpointe top pair of Francesca Pieroni and Megan Muehlebach finished 5-1 with a 21-17 loss to Alexander and Lorenzo in the semifinals. Alexander and Lorenzo also lost to LeBlanc and Huesca in pool play 21-15.
The CatBox Invitational began in 2016 and it was the first high school pairs invitational in the country. This year, the CatBox featured team duals on Friday with O'Connor, Desert Ridge and Canyon del Oro ending the day with two wins.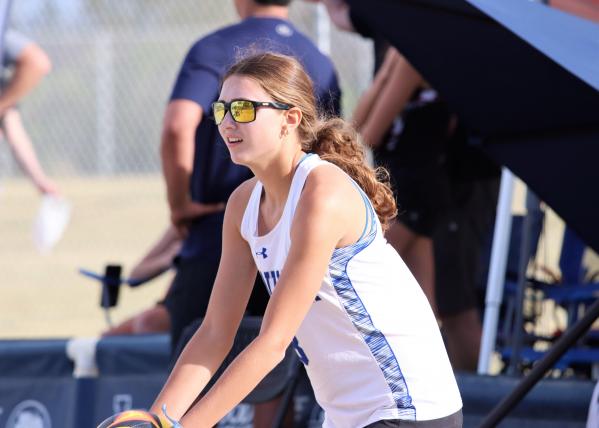 Olivia LeBlanc. (Andy Morales/AZPreps365)
FRIDAY, APRIL 7: TEAM DUALS
O'Connor over Desert Vista (5-0)
O'Connor over Salpointe (3-2)
Salpointe over Desert Vista (5-0)
Desert Ridge over Ironwood Ridge (5-0)
Desert Ridge over Arcadia (4-1)
Arcadia over Ironwood Ridge (4-1)
Canyon del Oro over Marana (5-0)
Canyon del Oro over Mountain Ridge (4-1)
Mountain Ridge over Cienega (4-1)
Cienega over Marana (4-1)