#9 Mtn. View defeats Westwood, 10-6
April 10, 2023 by Les Willsey, AZPreps365
---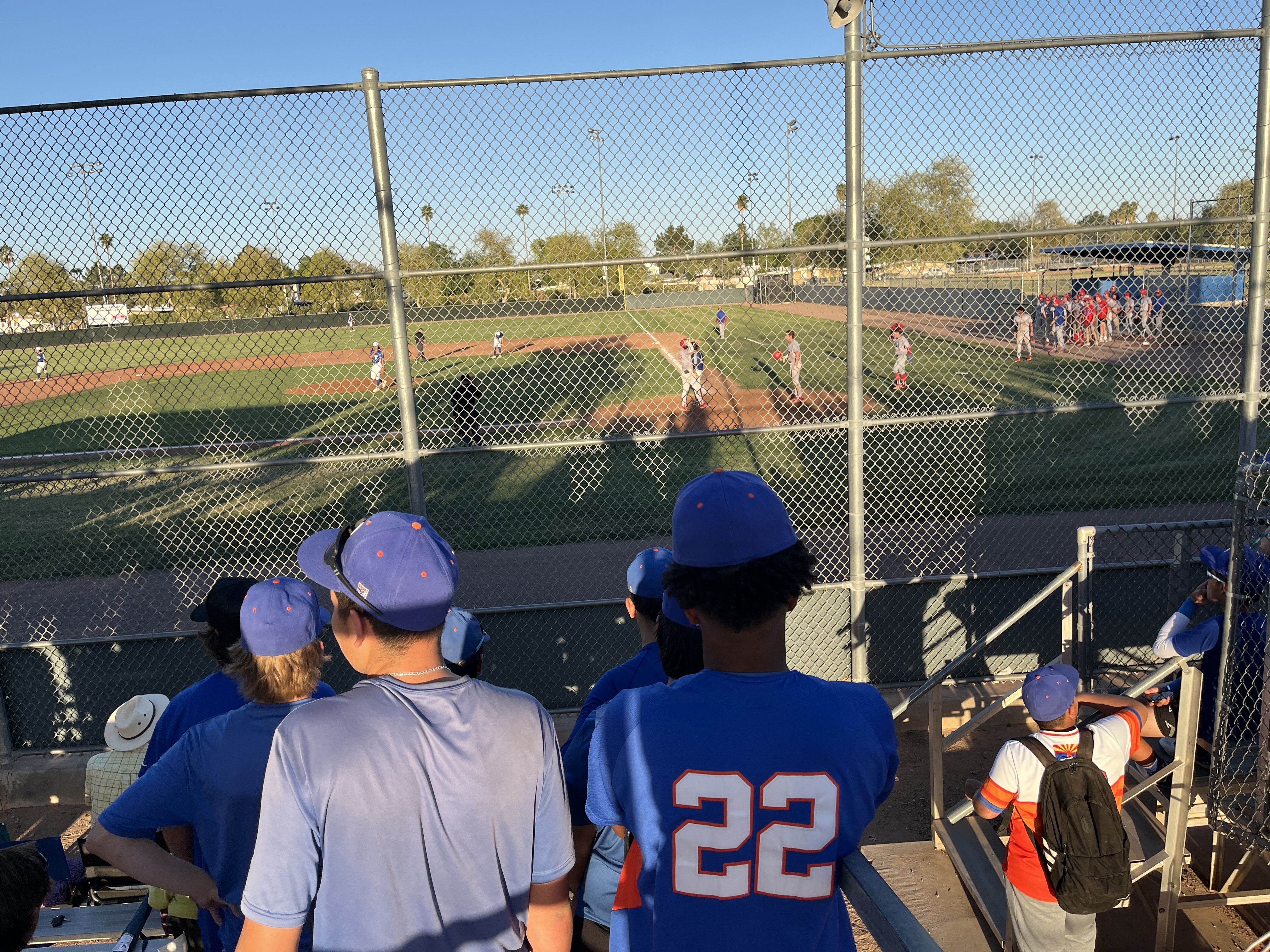 Mountain View saw a 6-3 lead over 6A East Valley Region rival Westwood on Monday afternoon disappear thanks to Warrior rallies in the fifth and sixth innings.
With the game tied at 6 in the top of seven, Mountain View needed a momentum shift. The Toros received just that scoring four runs in the seventh - the first via a passed ball and the other three on via a home run to left courtesy of Joe Terranova. Westwood was retired in order in the bottom of the inning and Mountain View walked away with a 10-6 victory.
Mountain View, ranked No. 9 in the current power-rankings, improved to 11-12 overall and 4-1 in region play. The Toros, who have won four in a row and seven of their last eight, are one game back of region-leader Red Mountain (5-0). The loss left #29 Westwood 12-10 overall and 2-3 in region. Westwood and Mountain View play again on Wednesday to complete their region set at Mountain View.
Putting up crooked numbers was Mountain View's forte in this one. The seventh inning was the last of three multiple-run innings. The Toros, who had 11 hits, batted around and scored four times in the second to take a 4-1 lead. They collected four hits in the frame, two walks and were aided by a wild pitch and passed ball. Baley Viscardi and Terranova, who finished with four RBI, knocked in a run each in the inning. A single, infield error, walk and wild pitch plated two runs in the fifth boosting the lead to 6-3.
Westwood had a decent day offensively, cranking out 10 hits. Three players collected two hits apiece - leadoff hitter Jacob Gonzalez (2 for 3, solo homer and double), Luke McInelly (2 for 4) and Dom Garcia (2 for 3).
Mountain View's four-run seventh gave it breathing room. Shortstop Easton Turner took to the mound to close matters with two outs in the sixth. Turner struck out the side in the seventh and allowed one hit in 1 1/3 innings of work.