Pusch Ridge boys over Nogales
April 12, 2023 by Andy Morales, AZPreps365
---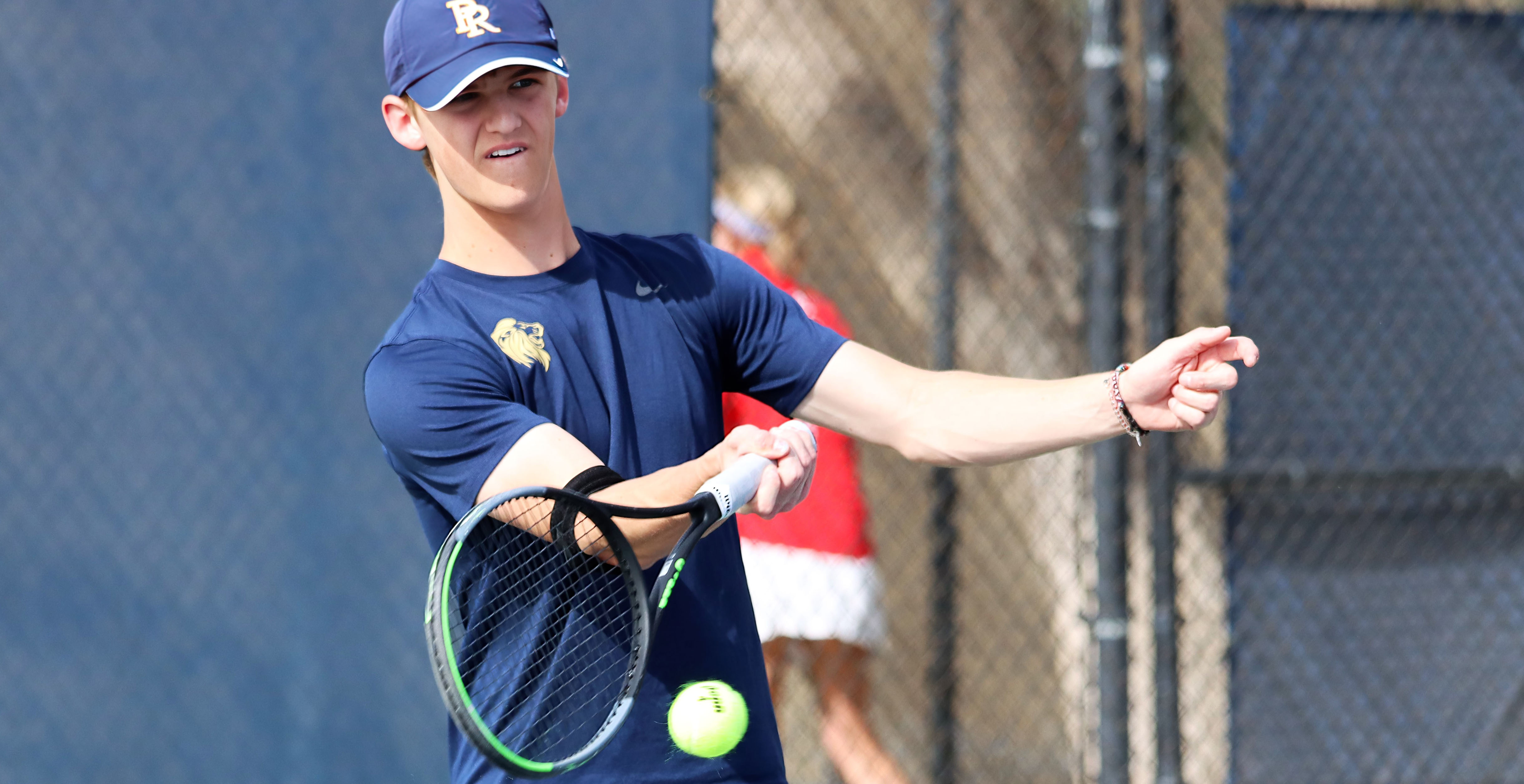 The Pusch Ridge boys moved to 10-1 on the year after defeating Nogales 9-0 at the Hilton El Conquistador in Oro Valley on Wednesday. The Apaches are now 8-4 but still safely ranked No. 9 in Division II with only one match left in the regular season against No. 17 Douglas (6-1) at home scheduled for Thursday. A victory over Douglas will give the Apaches the Section VIII championship and an automatic playoff berth.
The Lions are ranked No. 3 in Division III and the team can claim the Section II championship on Thursday against No. 45 Palo Verde (1-7). The only blemish on the Pusch Ridge record was a 5-4 loss to No. 1 Thatcher on March 8.
The team tournaments are scheduled to start on April 26 and doubles and singles competition will follow on April 28.
SINGLES
1 PR: Jakob Herndon over Andre Favela, 6-1, 6-0
2 PR: Lukas Herndon over Diego Acosta, 6-3, 6-1
3 PR: Logan Leister over Ivan Rubio, 6-2, 6-3
4 PR: Daniel Jung over Jose Luis Obregon, 6-1, 1-6, 12-10
5 PR: Charlie Cain over Nicolas Robles, 7-5, 6-2
6 PR: Collin Tompkins over Izak Martinez, 6-3, 6-0
DOUBLES
1 PR: Herndon/Herndon over Favela/Rubio, 8-1
2 PR: Jung/Cain over Obregon/Acosta, 8-5
3 PR: Tompkins/Leister over Nicolas Robles/Martinez, 8-1