#15 Desert Ridge run-rules #13 Gilbert
April 13, 2023 by Les Willsey, AZPreps365
---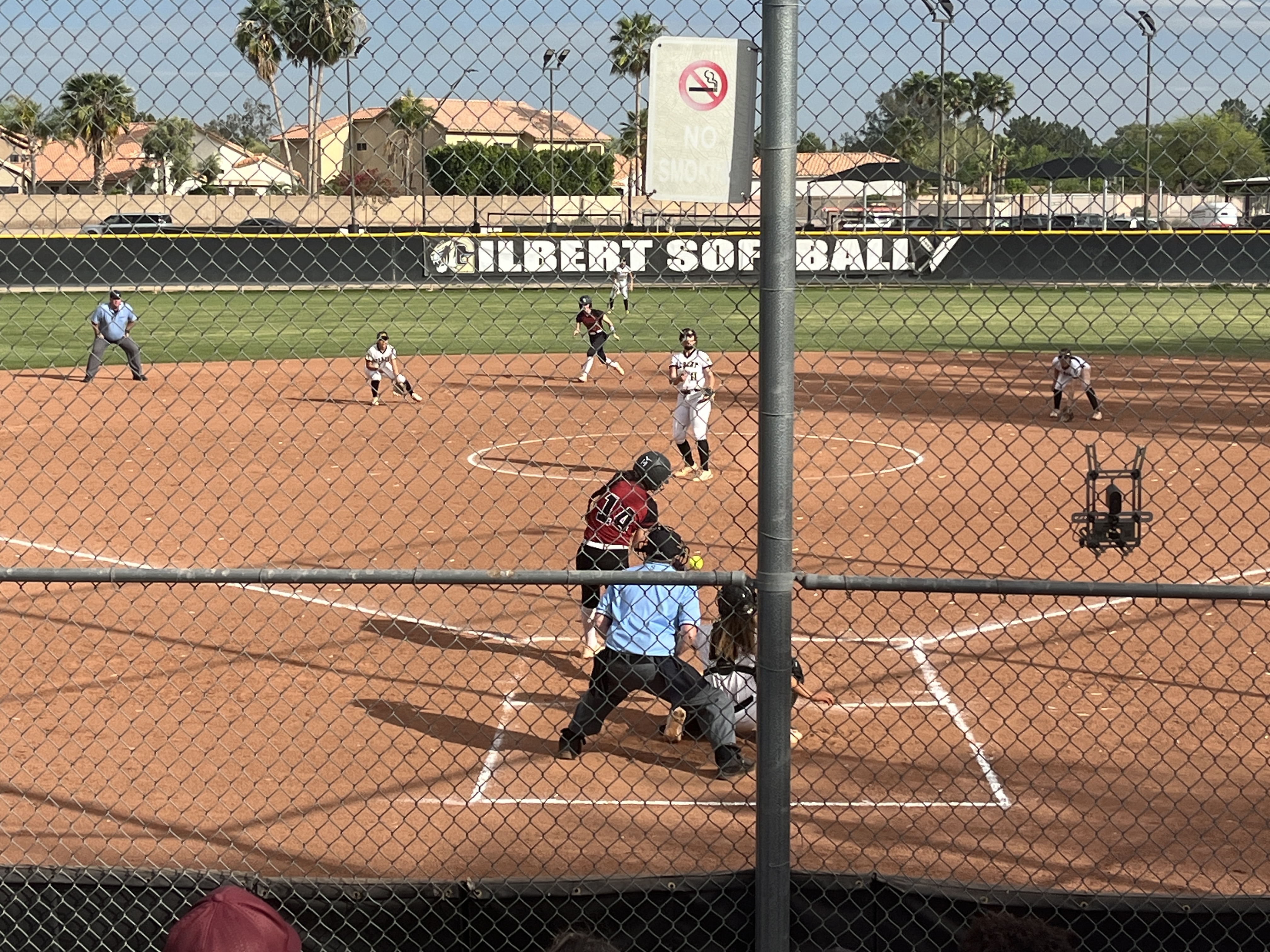 Desert Ridge softball doesn't own a glossy win-loss record this season. A 9-13-1 mark doesn't instill fear, but don't sell the Jaguars short or any team competing in the six-team 6A Central Region.
#15 Desert Ridge used five-run rallies in the third and sixth innings in dealing #13 Gilbert a 12-2 6A Central defeat on Thursday afternoon at Gilbert High. Desert Ridge improved to 2-5 in the region. Gilbert is now 9-10, 3-4.
The 6A Central is stacked in softball. It's the best region top to bottom in 6A. As of Thursday all the teams in the region (Queen Creek, Highland, Desert Vista, Gilbert, Desert Ridge and Corona del Sol were in the top-16 of the power rankings. Their power-rankings were as follows: #1 Queen Creek, #9 Highland, #10 Desert Vista, #13 Gilbert, #15 Desert Ridge and #16 Corona del Sol.
A solid combination of hitting and pitching highlighted Desert Ridge's victory. Jaguars junior pitcher Cierra Smith threw a complete game, allowing five hits, walking two and fanning three. Smith had rough spots in the first three innings when she gave up both runs and four of Gilbert's five hits. She settled in retiring nine of the last 10 batters in the fourth through sixth.
Four Desert Ridge players contributed multiple hits -- shortstop Jacee Larson (2 for 4, 4 RBI), firstbaseman Maddi Bryant (2-3, 3 RBI), thirdbaseman Haleigh Reed (2-4) and Brook Appel (2-3). Gilbert's lone player with multiple hits was leadoff hitter Madison Akano (2-3).
Gilbert and Desert Ridge conclude their two-game region set at 3:45 on Tuesday at Desert Ridge. Gilbert finishes its regular season with two games vs. Queen Creek - at Gilbert on April 21 and at Queen Creek on April 24. Desert Ridge's final two games are vs. Desert Vista - at Desert Vista on April 21 and at Desert Ridge on April 24.