Cienega over Buena 16-6
April 21, 2023 by Andy Morales, AZPreps365
---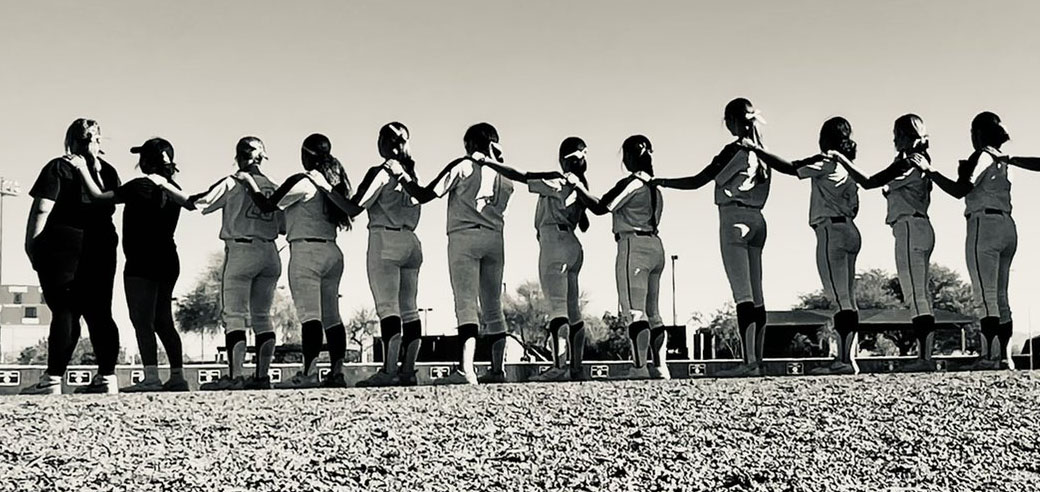 The Cienega Bobcats closed out their regular season with a 16-6 victory over Buena Thursday night at home and the team will have to wait until Tuesday to see where they fit in the playoff picture. Ranked No. 10 coming into the game with Buena, Cienega is currently in line to host a play-in game next Wednesday for a shot at the state playoffs. Ranked No. 25, Buena still has one more chance to break into the top 24 to secure one of those play-in spots.
Buena (7-10 in ranking games) will travel to play No. 12 Ironwood Ridge (11-6) on Friday for what amounts to a playoff game for the Colts. Even with a victory, there might not be enough power points to get a berth, however.
Cienega (13-5) won the 5A Sonoran championship with a perfect 6-0 record under first-year head coach Kelsey Harshman. Harshman was a standout player at Sabino before earning multiple collegiate honors at Wisconsin. Harshman also earned a Silver medal for Team Canada at the Tokyo Olympics. Her mother, Shannah Biggan, also played for the Canadian National Team and Biggan coached Harshman during her youth club circuit days. Likewise, Buena is competing under their first-year coach, Shannel Blackshear.
Blackshear was a standout at Buena before setting records at Wisconsin. Blackshear graduated from Wisconsin in 2013 and Harshman started playing for the Badgers in 2015 so the two did not play together in college but, also like Harshman, Blackshear added her former high school coach, Mike Tomooka to her staff. Tomooka led Buena to a state runner-up finish in 2007 and Blackshear has collegiate coaching experience at Arkansas, Case Western and Southern Utah. She also coached high school softball in Madison, Wisconsin.
In the game Thursday night, Cienega took a 5-0 lead early before Buena plated four runs in the top of the third to make things close but the Bobcats scored four runs in the bottom half of the inning to keep a safe lead. Caitlin Adams knocked in the winning run in the bottom of the sixth to cap another four-run inning. The game was called due to the 10-rule after five innings of play.
Adams finished with three RBI in the game on two hits and Valerie Rodriguez went 2-2 with a double. Oregon State commit Aubrey Marx went 3-5, with two RBI on a double and two triples. Marx is batting .535 with 27 RBI, seven doubles, five triples and two home runs.
Emmalee Gebhart got the start for the Bobcats and Ali Bernal and Kylie Bristol also saw action from the circle. Katie Serna took the ball for Buena and she handed it off to Samantha Vanderlinden in the fifth inning. Serna went 2-4 for Buena and Jazminn DeLaCruz picked up three RBI.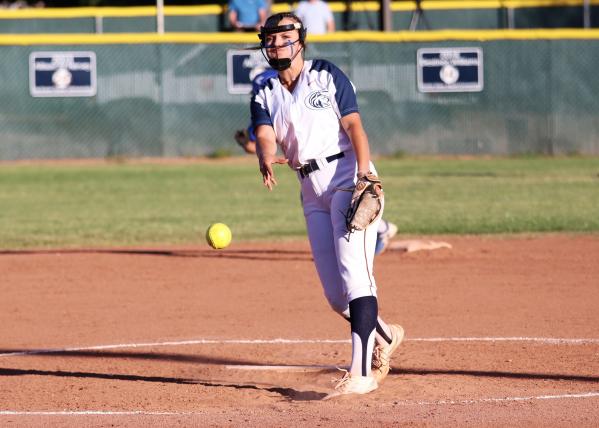 Emmalee Gebhart. (Andy Morales/AZPreps365)