AZ Coaches Hall of Fame honors AZPreps365's Willsey
April 23, 2023 by Jose Garcia, AZPreps365
---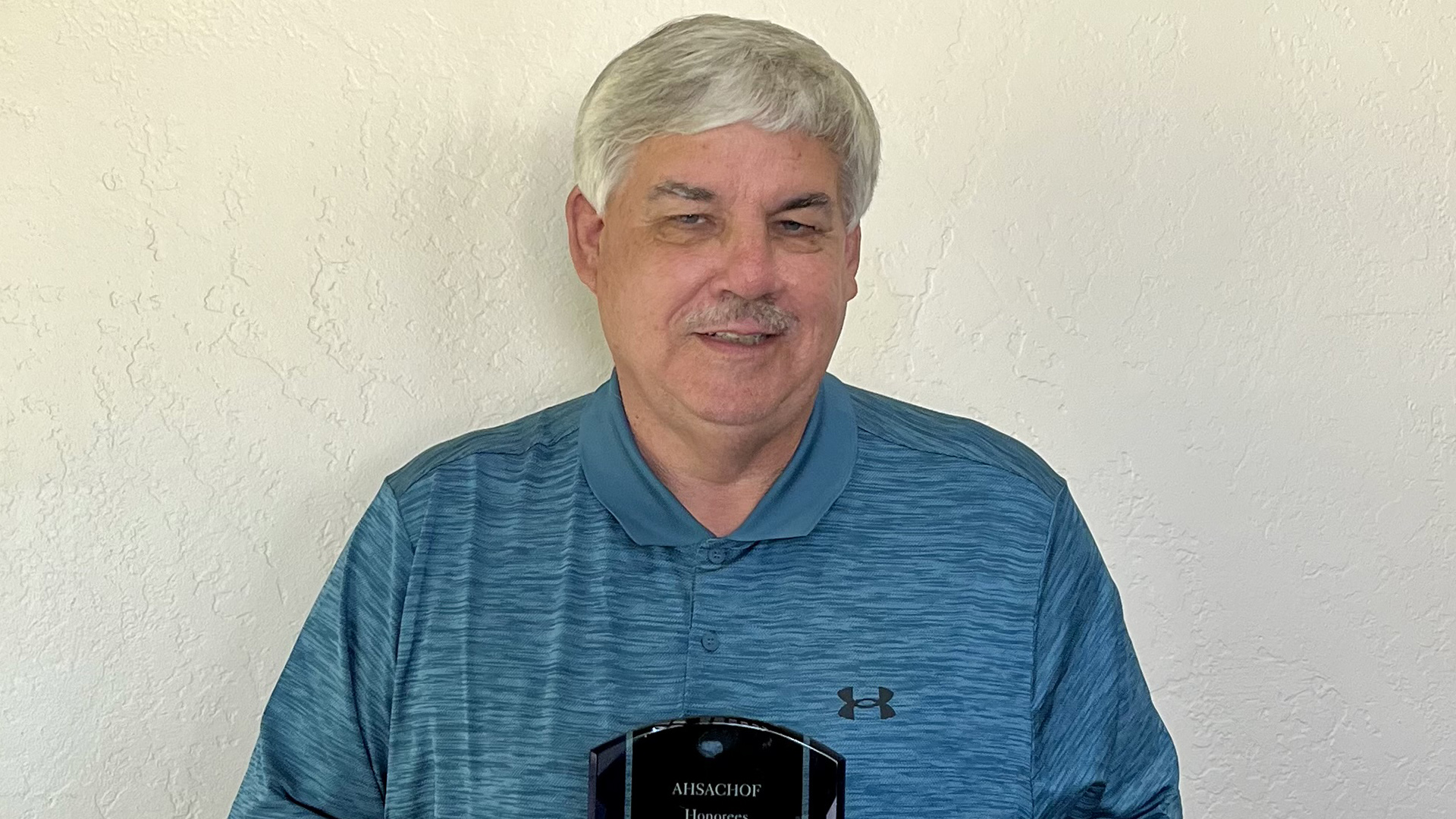 Somewhere, there is archived footage of Les Willsey scoring a touchdown in a high school game.
Or it might just be a tall tale Les loves to retell. After all, he is one of the state's best high school sports writers.
On Sunday, during its annual induction ceremony, the Arizona High School Athletic Coaches Hall of Fame honored Willsey for his outstanding coverage of Arizona's prep sports scene over the past 35-plus years. The Arrowhead Country Club in Glendale hosted the 39th annual AHSACHOF event for the first time.
"Les has been able to bring to his readers closer to the stories, which are very descriptive and allows the readers to feel like they are part of the experience," said Richard Hoyt, a hall of fame and AHSACHOF executive member.
A pro's pro, Willsey is the go-to high school sports reporter for all things East Valley, an Arizona prep sports hotbed.
In the Valley, he gained the trust of readers and a statewide following during his 25 years of service with the East Valley Tribune.
One of the highlights of his career was covering his son Tim's baseball games and daughter Dara's softball games while playing for Mountain View in Mesa, where Willsey and his wife Ellen, a former special education teacher for 30 years, reside. Almost 13 years ago, the quick-witted Willsey brought all of his expertise to azpreps365.com, where he became one of the first two staff writers for the popular sports fan site of the Arizona Interscholastic Association.
The tireless high school writer has so far posted 3,300-plus stories to azpreps365.com. Sunday's recognition wasn't the first time a high school hall of fame committee recognized Willsey's work.
A couple of years ago, he was inducted into the Arizona Baseball Coaches Association Hall of Fame, a rare feat for a prep writer but well-deserved honor for one of the state's well-respected sports scribes. A couple of other Valley sports media legends were also recognized along with Willsey during Sunday's AHSACHOF ceremony at Arrowhead Country Club.
Bruce Cooper, who started and hosted the longest running Arizona high school football postgame show, Channel 12's Friday Night Fever, and Kevin McCabe, KTAR's high school sports radio host, also received plaques for their contributions.