No. 1 Catalina Foothills over No. 16 Prescott 5-0
April 25, 2023 by Andy Morales, AZPreps365
---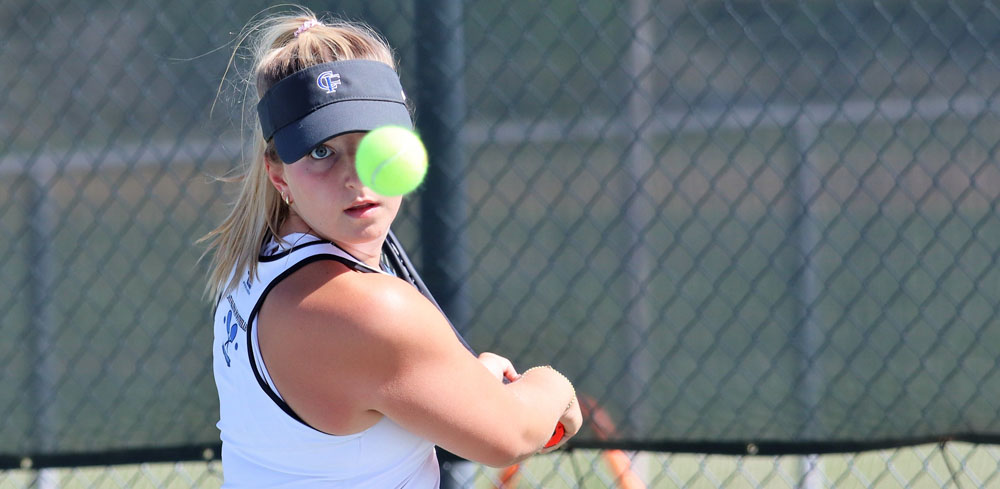 No. 1 Catalina Foothills beat No. 16 Prescott 5-0 Tuesday afternoon at home in the first round of the Division II state tournament. Under playoff guidelines, a match is considered completed once a team reaches five wins.
Catalina Foothills standout Abbigail Mulick (9-0) went up against Prescott standout Ava Strasser (11-1) on the first court but the team match was over before their position was recorded. There was also no need for doubles competition.
INDIVIDUAL RESULTS
2: Morgan Filer over Somer Huttman (6-3, 6-0)
3: Gracie Petrow over Ciara Coleman (6-1, 6-4)
4: Maria Aranguren over Madi O'Neill (6-0, 6-2)
5: Charlotte Henderson over Laci Tolli (6-2, 6-0)
6: Ashiana Sanan over Reece Corlett (6-1, 6-0)
Catalina Foothills (12-0) will host No. 8 ALA-Gilbert North (13-3) in the quarterfinal round on Tuesday, May 2. ALA-Gilbert North beat No. 9 Saguaro 5-1 to reach the quarterfinals. All the higher seeds advanced in D-II action except for No. 7 Lake Havasu. No. 10 Paradise Valley beat Lake Havasu 5-2 in that match.
NOTE: The Falcons have won 16 state titles including the last four in a row.