Red Mtn. nips CDS in 8 inn., 6-5
May 3, 2023 by Les Willsey, AZPreps365
---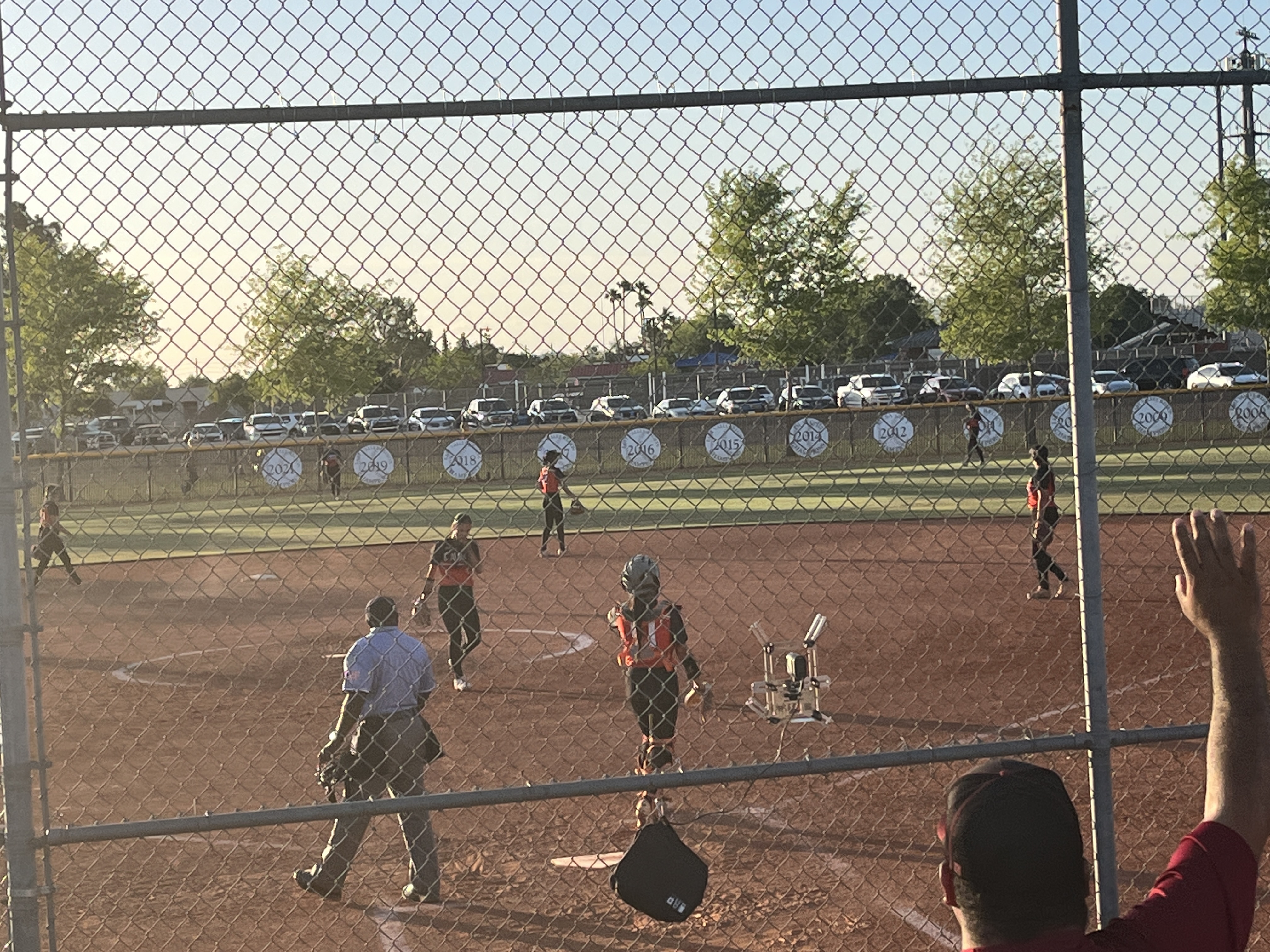 Payton Westra's postseason after two games resembles her regular-season exploits.
The Red Mountain freshman center fielder clouted a three-run homer in the bottom of the eighth inning lifting the host Mountain Lions to an 6-5 victory over Corona del Sol in the second round of the 6A state softball tournament.
#6 Red Mountain (21-6-1) advances to the winners' bracket third round. Red Mountain's opponent is #2 Basha, an 11-1 winner in five innings over #7 Desert Vista. Red Mountain and Basha play Friday at 6:30 p.m. at Mesa's Quail Run Park. Corona del Sol's next game in the double-elimination tourney is Thursday in Tucson. Corona plays Tucson High at Cherry Field in a 4 p.m. start.
Westra, who was 3 for 5 in the game with 4 RBI, has been a extra-base machine at the plate all season. Twenty-one of her 43 hits are for extra bases and she's batting .489. The home run, her third in two playoff games, came with no outs and Corona ahead 5-3 after the Aztecs scored twice in the top of the eighth to lead for the first time. Red Mountain's only two seniors - Alixe DaAnda and Kennedy Burns - singled in front of Westra's heroics. Westra, DeAnda and Burns combined for seven of the Lions' 12 hits.
"We've been in games like this all year," Red Mountain coach Rich Hamilton said. "We have a lead, then give up the lead and get it back. Our Achilles Heel has been hitting with runners on base. Payton had a great at-bat. One of her best. Hit a mistake, hit it hard in an eight- or nine-pitch at-bat."
Red Mountain pitcher Kendall Cochran picked up the win. She went the distance allowing six hits, walking five and striking out 11. She also hit three batters. Only two of the five runs Cochran allowed were earned. Corona's Jaclyn Ibarra took the loss and also tossed a complete game. Ibarra walked three and struck out two.