Horizon Honors bags first state softball title
May 13, 2023 by Jose Garcia, AZPreps365
---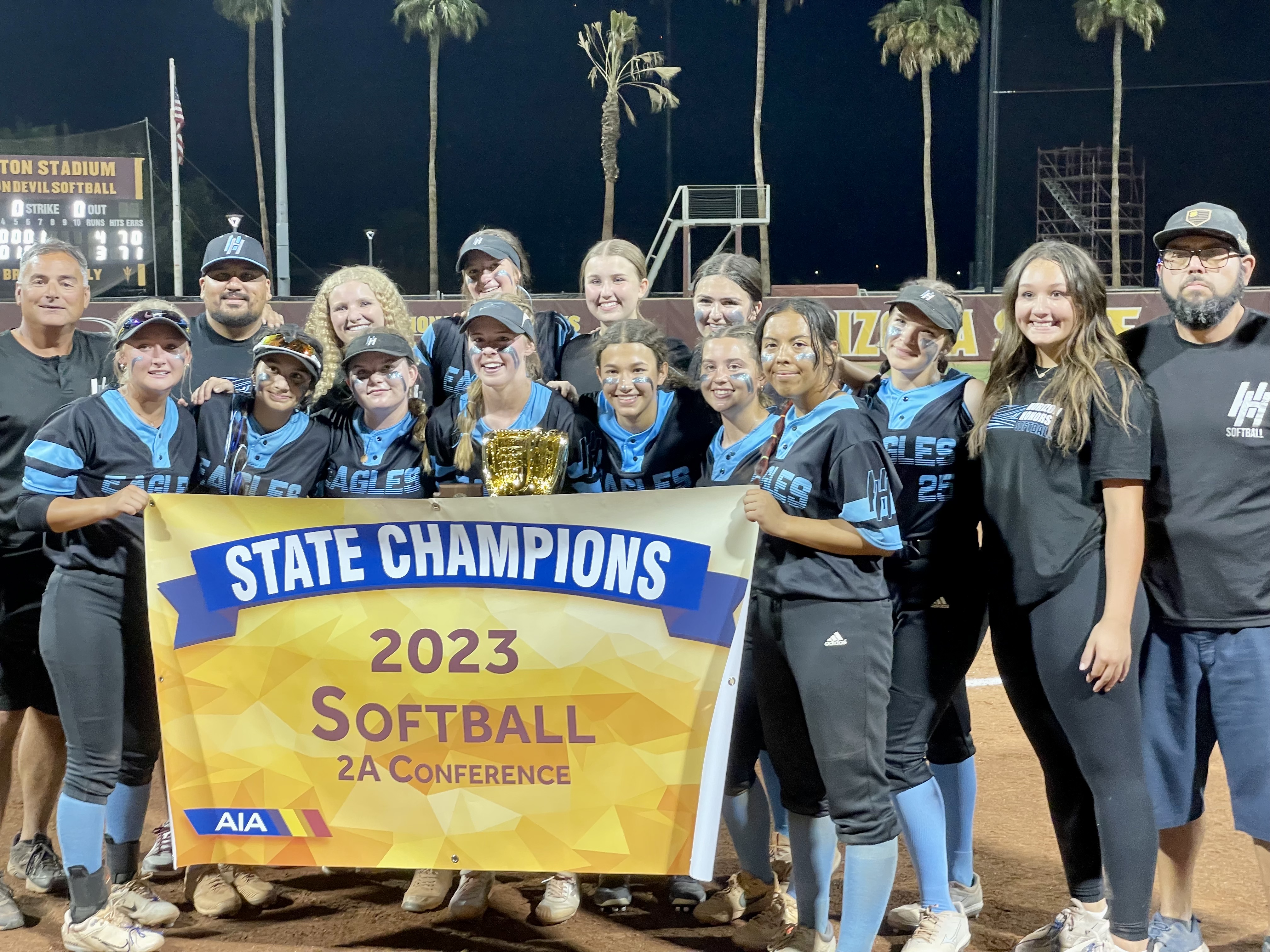 Horizon Honors pulled it off.
It won the 2A softball title, its first in school history, as the eighth seed and with five freshmen starting.
That's not exactly how champions are made. But the Eagles are apparently the exception.
Just ask another first-time championship participant, Northland Prep, which lost 4-3 Friday at Arizona State's Farrington Stadium. As soon as Lucy Holweger struck out the final batter with two runners on in the 2A finale, Holweger's put her feelings for her glove on pause.
"I literally threw my glove on the ground, and I have never done that before," Holweger said. "I love my glove. So if I did that you know I'm happy. I was just like, 'There's no way we just did this.' I was so happy."
Horizon Honors won its first 🥎 👑 after defeating Northland Prep 4-3 in the 2A title game. Final out and celebration: pic.twitter.com/52IZICXjtD

— Jose E. Garcia (@AZPreps365Jose) May 13, 2023
The pitcher drove in three runs, pitched a complete game and is the only senior on a team that essentially only had nine players on the roster.
Horizon Honors picked up a player, equipment manager Keira Bertagna, during the season when a player was lost briefly. Bertagna was working part-time at a resort before she got called up.
The only palm trees Bertagna and her teammates saw Friday night were the ones lined up behind Farrington Stadium's outfield as they took postgame selfies. The 24-4 Eagles also avenged a 2-0 regular season loss to Northland Prep (18-2), the No. 5 seed.
"We worked all week on the rise ball and staying off that," Horizon Honors coach Mike Corey said. "The kid (Reannan Butler) is a heck of a pitcher. This is the first time we've ever beaten them in my three years at the school."
The eventual winning run was brought in after Alexa Villaverde's grounder was mishandled in the top of the seventh.
Nicole Topete, who reached base after hitting a double, scored the run. Topete also flashed the leather at first in the previous inning.
"The catch, honestly, I just saw it coming, so I just decided to dive for it," Topete said. "On the (grounder) I was on two strikes, and I knew I had to do something with a runner on second and had to score a run. I just had to do my job."
Horizon Honors scored its first three runs courtesy of Holweger's inside the park solo homer (15th home run of the season) in the first inning and two RBI double over the centerfielder's head in the third inning.
For Northland Prep, its No. 3 hitter, Bella Giurlanda, went 2 for 4 and scored a run after a single by the Dickinson State University-bound Butler in the bottom of the fifth to tie the game at 3-3. Butler reached base four times and was intentionally walked twice.
Christianna Janiess had a third inning RBI single for Northland Prep.
"This was really special for me and my team," said Butler about reaching the title game. "We got to a semifinal, and it seemed like we couldn't make it to the final."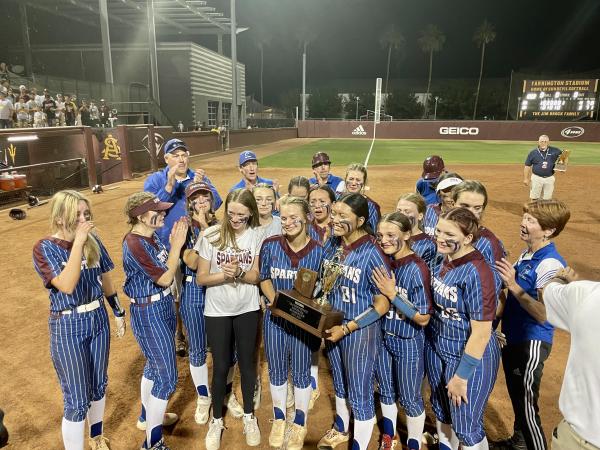 Northland Prep reached its first softball title game Friday. (Jose Garcia/azpreps365)