First track and field Open delivers record-breaking performances
May 14, 2023 by Jose Garcia, AZPreps365
---
The stands were packed.
The results were record-breaking.
Arizona made high school track and field history.
For the first time in 96 years, since the Arizona Interscholastic Association starting awarding multiple team state titles in track and field, the best of the best went at it regardless of division. Five new state records were set during the new two-day Open-type state championship at Mesa Community College.
Also, Highland and Red Mountain became the first team Open champs for girls and boys, respectively.
Highland's 4 by 400 relay team's top-3 finish secured the points it needed in the final race of the night to beat Queen Creek.
"They (4 by 400 team) came out on fire," Highland's first-year coach Abraham Johnson said. "We were looking at the results coming in, and all of us in different areas around the stadium were like, 'Wait. Hold on. If we score in the top four we can win it.' So I went over and I talked to the girls and asked them how they were feeling. Everybody was ready and locked in."
Thanks in part to the big day of Tyler Mathews, Red Mountain didn't have to wait until the end to find out if it won.
"It's a special thing," Red Mountain coach Josh Barge said. "It's the Open. Any state championship is going to be special. To be able to put your name on the very first Open state championship in Arizona in track and field is amazing.
"The amount of racing he (Mathews) did in the last two days, and the quality of racing he did in the last two days, is very special. I don't think we are going to see stuff like that. He is only a junior. Exciting times ahead as well."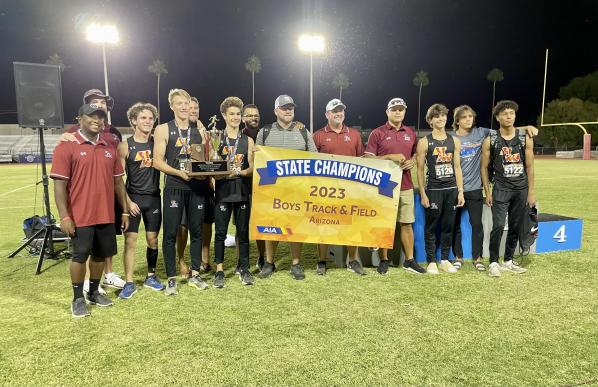 Red Mountain won the first state Open title for boys. (Jose Garcia/azpreps365)
Notes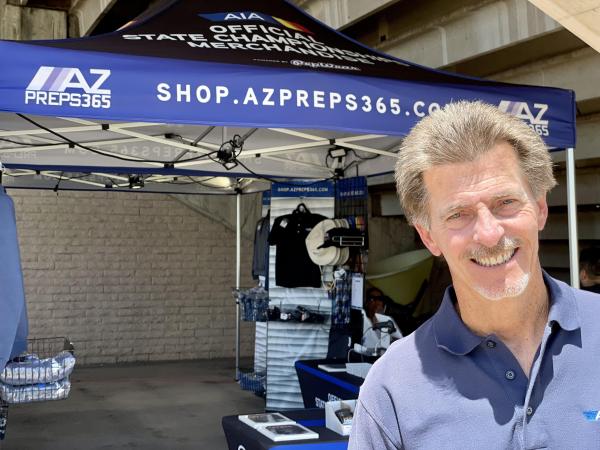 Ron Smith
Ron Smith celebrated his 30th anniversary as the public address announcer of the track and field championship.
The voice of the AIA's track and field championships sounds as good as ever.
"I still pinch myself," Smith said. "It's just amazing that folks let me get away with this. Some people even pay me a little bit to do it. I got up this morning, and my adrenaline starts dripping. I love the kids. I love the sport. I'm so fortunate to be in this position."
Th state editor for MileSplit Arizona, Logan Stanley, quickly became an authority in Arizona's high school track and field world.
Too bad he's leaving. Saturday was his final day covering the high school sport.
He is moving to the podcast news desk of azcentral.com. But Stanley is still looking for an opportunity to show just how talented he is.
He'll receive his Master's degree from Arizona State in December.
"I'm young and eager and so ready to get a full-time job," Stanley said.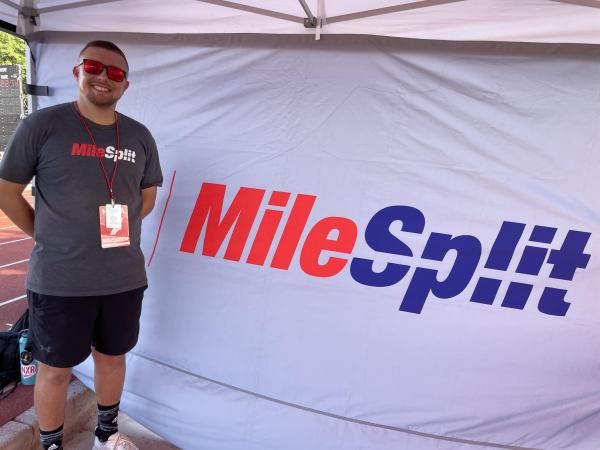 Logan Stanley
All of the final results can be found here: