Casteel's bats, Dale spark team to first title
May 17, 2023 by Jose Garcia, AZPreps365
---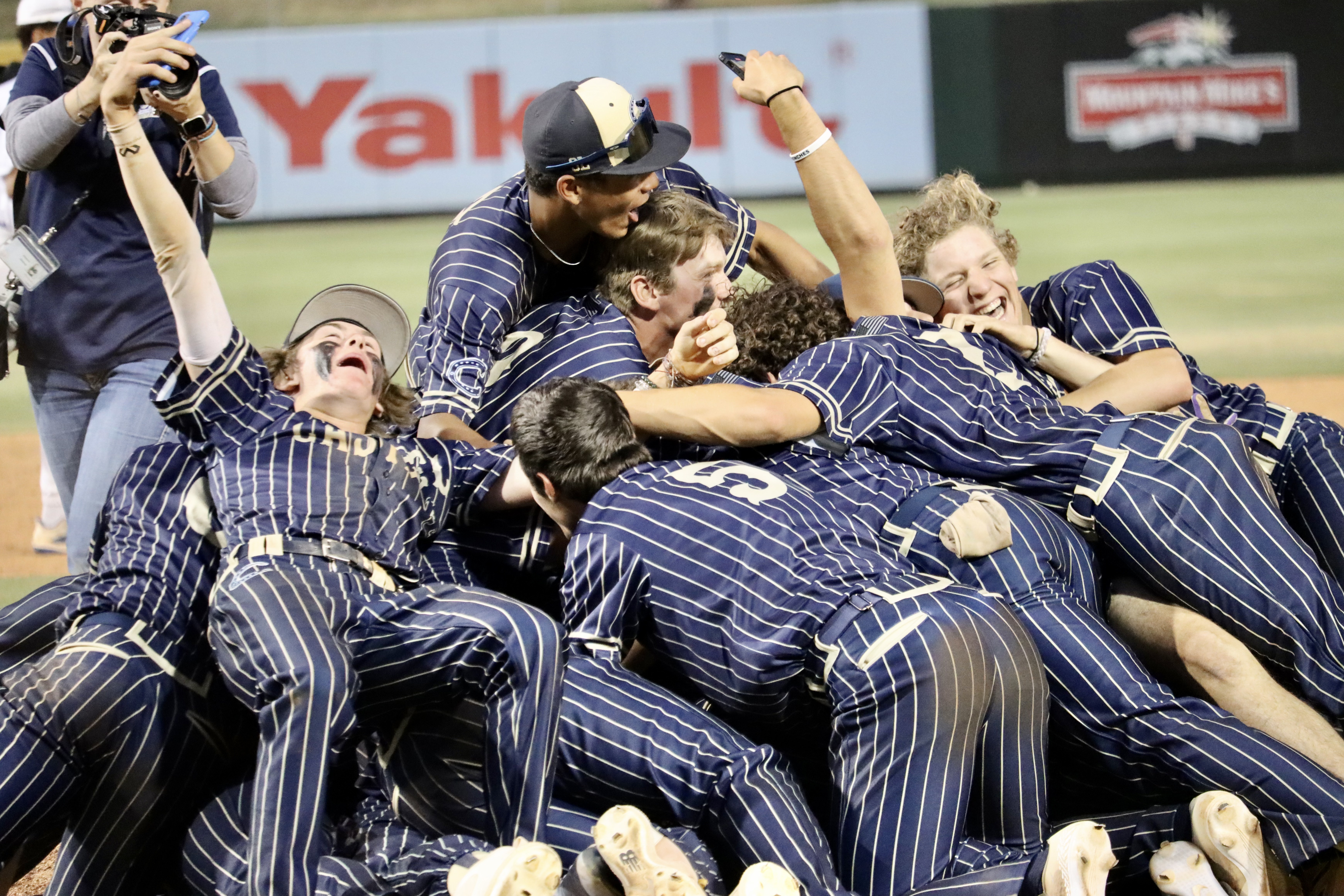 Casteel's ace was greeted by a hit in his start and exited the game by the second inning.
The wind picked up during the game and then came a lightning delay.
But Casteel didn't allow the ominous start to spoil its postgame celebration. It rode the right arm of Nick Dale and its bats all the way to its very first baseball championship.
The score, 15-8, and 19-hit barrage against its opponent may not say so, but Casteel defeated a Catalina Foothills team that also deserved to be in Tuesday's 5A final at Tempe Diablo Stadium. Catalina Foothills (27-3-1) only lost to two 5A teams this season, and Lance Robertson and his staff returned the program he once coached to prominence.
But Tuesday belonged to Casteel, head coach Matt Denny (3-1 in title games) and his staff.
"There really wasn't ever any give up," Denny said. "I felt like our guys, even while chasing three run deficits twice, it felt like we weren't really behind that much. It's a testament to what these guys have been doing all year long and that's playing hard-nosed, blue collar, grind it out baseball."
The Casteel fans were chanting Denny's name after it was all over, but they weren't saying much in the beginning.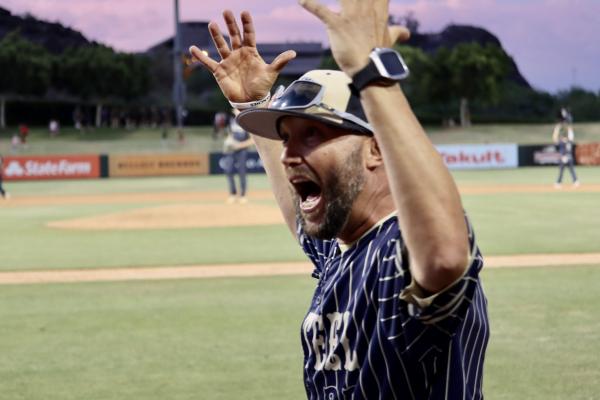 Casteel coach Matt Denny tried his best to get his student section amped up before the final out in Tuesday's 5A championship game. (Jose Garcia/azpreps365)
Coming off a semifinal no-hitter, University of Arizona commit Mason Russell struggled with his control in the final. Catalina Foothills' Troy Sanders and Ganon Dwyer each had two hits apiece, including a two-run homer by Dwyer.
Russell left with Casteel trailing 5-2 in the second inning, handing the mound duties to another starter, Dale.
The 6-5 senior allowed four hits in 5 1/3 innings of work and seemed to get stronger as the game wore on.
"I felt pretty good," Dale said. "I knew I had to throw strikes and attack with the fastball and knew the hitters would have my back."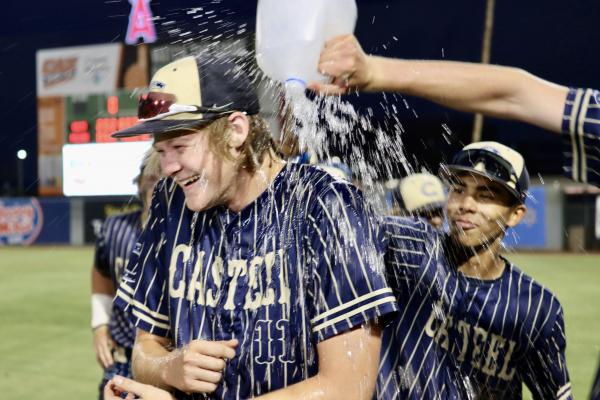 Nick Dale was showered with a lot of praise after his peroformance Tuesday. (Jose Garcia/azpreps365)
At the plate, Casteel put this game out of reach during an 8-run burst in the fourth inning.
Fourteen batters came to the plate, with Kade Thompson and Bobby Peirce each collecting two hits in the top-half of that frame.
Five of the eight runs that were scored came with two outs. Casteel's cleanup hitter, Crew Price, went 4 for 6 in his final game of his high school career.
After a 40-plus minute lightning delay, Casteel tacked on three more runs. The 15 runs were the most runs scored in a title game by a baseball team since Saguaro tallied 15 in 2010 against Catalina Foothills, coached also by Robertson.
Casteel (27-6) figures to be in contention for another ring next season since it started only two seniors Tuesday.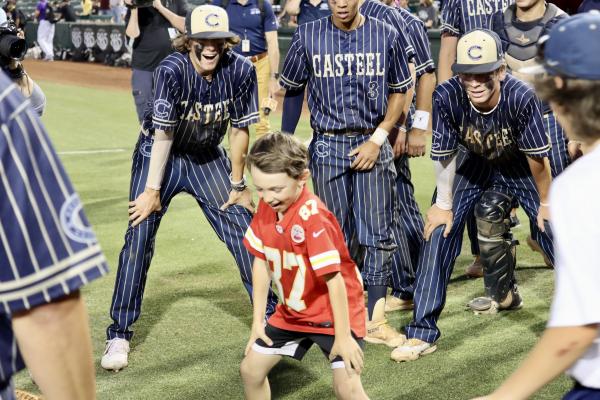 A young Casteel fan performed a celebration dance after Tuesday's 5A title game. (Jose Garcia/azpreps365)