2023 AZPreps365 Football Game of the Week schedule announced
July 31, 2023 by Seth Polansky, AZPreps365
---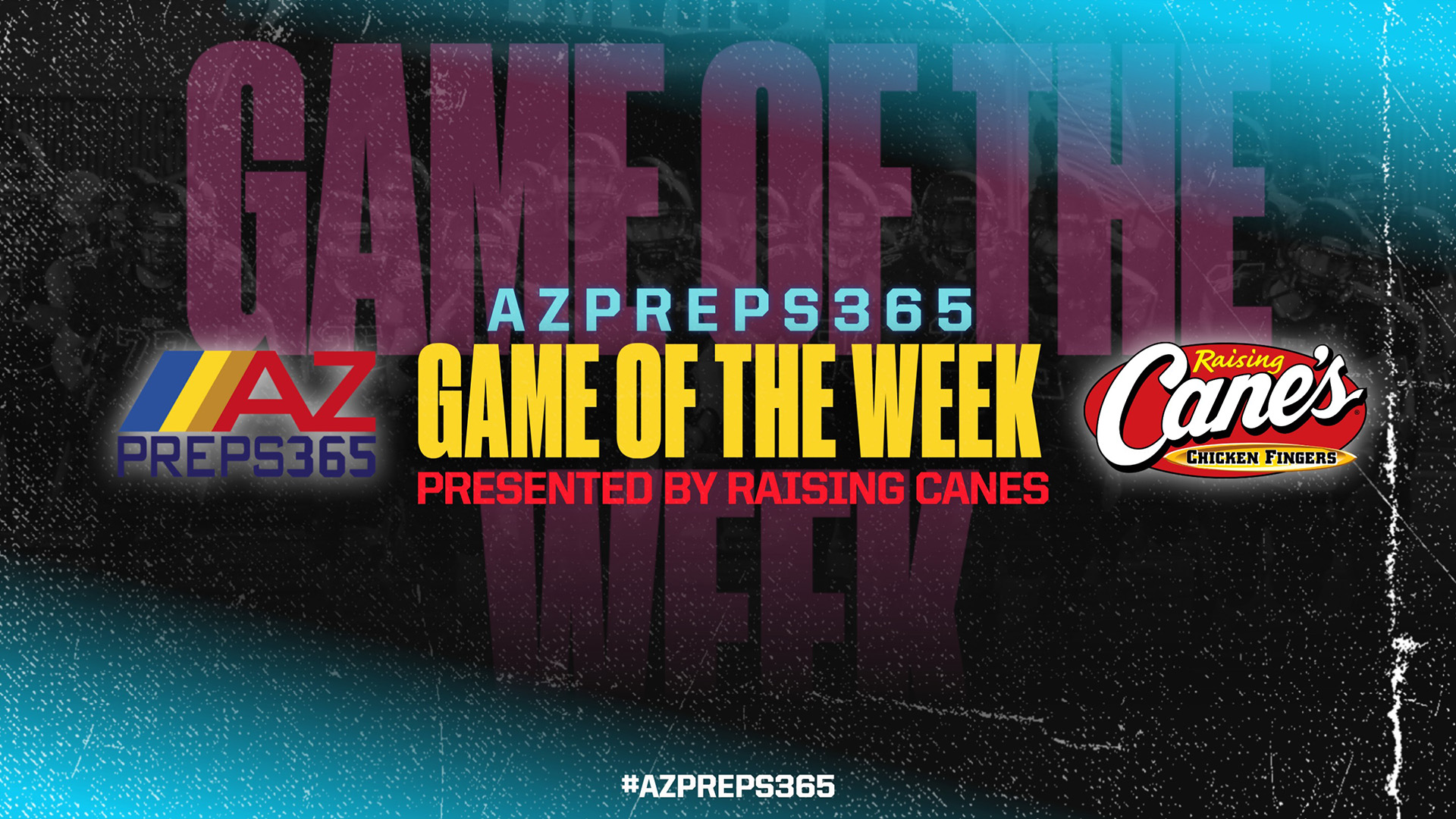 Twenty schools that made the playoffs last season, including four reigning state champions, will be featured in the fall of 2023 as part of the AZPreps365 Game of the Week schedule.
The campaign will open up with a special contest between 3A powerhouses Thatcher and Paradise Honors from Surprise. It will be the 2023 Arizona Kickoff presented by Banner Sports Medicine, and it will be the first Friday night game to start in the state of Arizona this season with a 6:30 p.m. kickoff on Aug. 18.
The next 11 weeks will feature many of the state's top teams as part of the AZPreps365 Game of the Week presented by Raising Canes. Two games – Highland at Basha (Sept. 1) and ALA-Gilbert North at Higley (Oct. 6) – will bring you matchups between two state champions from 2022. The broadcast will also head out to Miami for the first time to feature the Copper Kettle rivalry between the Vikings and the Globe Tigers. All games kick off at 7 p.m. and can be watched for free on the NFHS Network and heard on 1580 AM The Fanatic (99.3 & 95.9 FM/free app).
New to the broadcast this season is play by play personality Kevin Derryberry. The longtime voice of Red Mountain football and numerous AIA championships across many sports, Derryberry joins color analyst mainstay and former NFL quarterback Dan Manucci in the booth. Coming back to the broadcast for the first time in four seasons is instant replay. With new replay operations and engineer Greg Jones, who has directed many of the AIA's top championships on the NFHS Network the past few years, the broadcast will feature replays from multiple angles and updated graphics.
We hope you enjoy the games this season, and we'll see you online!
Schedule
Aug. 18 – Thatcher at Paradise Honors (6:30 p.m. kickoff)
Aug. 25 – Sandra Day O'Connor at Chaparral
Sept. 1 – Highland at Basha
Sept. 8 – Perry at Millennium
Sept. 15 – Globe at Miami
Sept. 22 – Desert Edge at Sunnyslope
Sept. 29 – Yuma Catholic vs. St. Mary's (at Phoenix College)
Oct. 6 – ALA-Gilbert North at Higley
Oct. 13 – Desert Vista vs. Brophy Prep (at Central HS)
Oct. 20 – Mountain Pointe at Salpointe Catholic
Oct. 27 – Centennial at Pinnacle
Nov. 3 – Casteel at Coronal del Sol