Week 1 Roundup: Baker throws 3 TDs to lead Paradise Honors over Thatcher 35-14
August 19, 2023 by Brian M. Bergner Jr., AZPreps365
---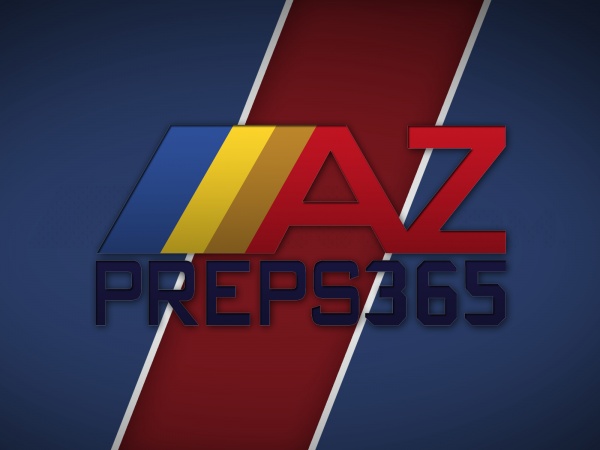 SURPRISE — Gage Baker threw three touchdown passes, including a 50-yard strike to Coleman Burkhart and Paradise Honors made a statement in Week 1 with a 35-14 victory over state runner-up Thatcher on Friday night.
The Panthers (1-0, 0-0 3A Metro West) led 14-8 after the first quarter and outscored Thatcher 21-6 in the second half to breeze to victory.
Paradise Honors lost to No. 4 Show Low 77-42 in the second round of the 3A state playoffs in 2022. The Panthers will travel north to Mohave in Week 2.
Thatcher (0-1, 0-0 3A South) is scheduled to travel to Eastern Arizona College and play the Crismon Rattlers, a new program in the 3A South.
SABINO 55, COOLIDGE 28
COOLIDGE — Cameron Hackworth threw five touchdown passes and Sabino put up 22 unanswered points in the first quarter to cruise to a 55-28 win in Week 1 action Friday night.
Hackworth completed 17 of 25 passes for 386 yards for the Sabercats (1-0, 0-0 3A South), which have high hopes in 2023 for not only a return to the 3A state playoffs, but beyond.
Sabino lost to eventual state champ Eastmark 42-28 in round two last fall.
Hackworth also carried the ball seven times for 45 hard and a touchdown. Running back Mason Cade had three carries for 86 yards and one touchdown.
WINSLOW 42, WINDOW ROCK 0
WINDOW ROCK — Quarterback Gino Quinones completed 5 of 10 passes for a touchdown, Ty DeSpain scored three touchdowns and Winslow scored 26 unanswered points in the third quarter for a 42-0 win over Window Rock on Friday night.
DeSpain had nine carries for 74 yards for the Bulldogs (1-0, 1-0 3A North), which are looking to take the next step toward a playoff spot in 2023 after going 5-5 last fall.
RIVER VALLEY 56, YUMA 20
YUMA — Quarterback Mickey Smith threw for three touchdowns, Jayden Plotkin and Michael Saykally each had two scores and River Valley defeated Yuma 56-20 on Friday night.
Smith completed 8 of 12 passes for 241 yards for River Valley, while Saykally had 15 carries for 147 yards.
The Dust Devils (1-0, 0-0 3A West) won four of their last five games in 2022, but failed to make the playoffs despite a 6-3 record.
OTHER SCORES
UP NEXT
FLAGSTAFF — With Week 2 getting underway at the Walkup Skydome on the campus of Northern Arizona University on Thursday, teams in the 4A, 5A and 6A open their 2023 campaigns as well.
Here is a schedule at NAU:
Thursday, Aug. 24
Scottsdale Prep. vs. Hopi, 4 p.m.
Chino Valley vs. Kingman Academy, 7 p.m.
Friday, Aug. 25
Greenway vs. Flagstaff, 1 p.m.
Pinnacle vs. Arbor View, 4 p.m.
Pusch Ridge vs. Show Low, 7 p.m.
Saturday, Aug. 26
Slam vs. AZ College Prep. 1 p.m.
Tempe vs. San Tan Foothills, 4 p.m.
Florence vs. Valley Christian, 7 p.m.
For all your stats and scores, follow AzPreps365.com.
Brian M. Bergner Jr. has covered professional, collegiate and high school sports for more than 20 years. Follow him on Twitter @AzPreps365Brian. Have a story idea? Email Brian at bbergner@azpreps365.com.