Vincent Cervates leads Hamilton past Brophy
August 22, 2023 by Andy Morales, AZPreps365
---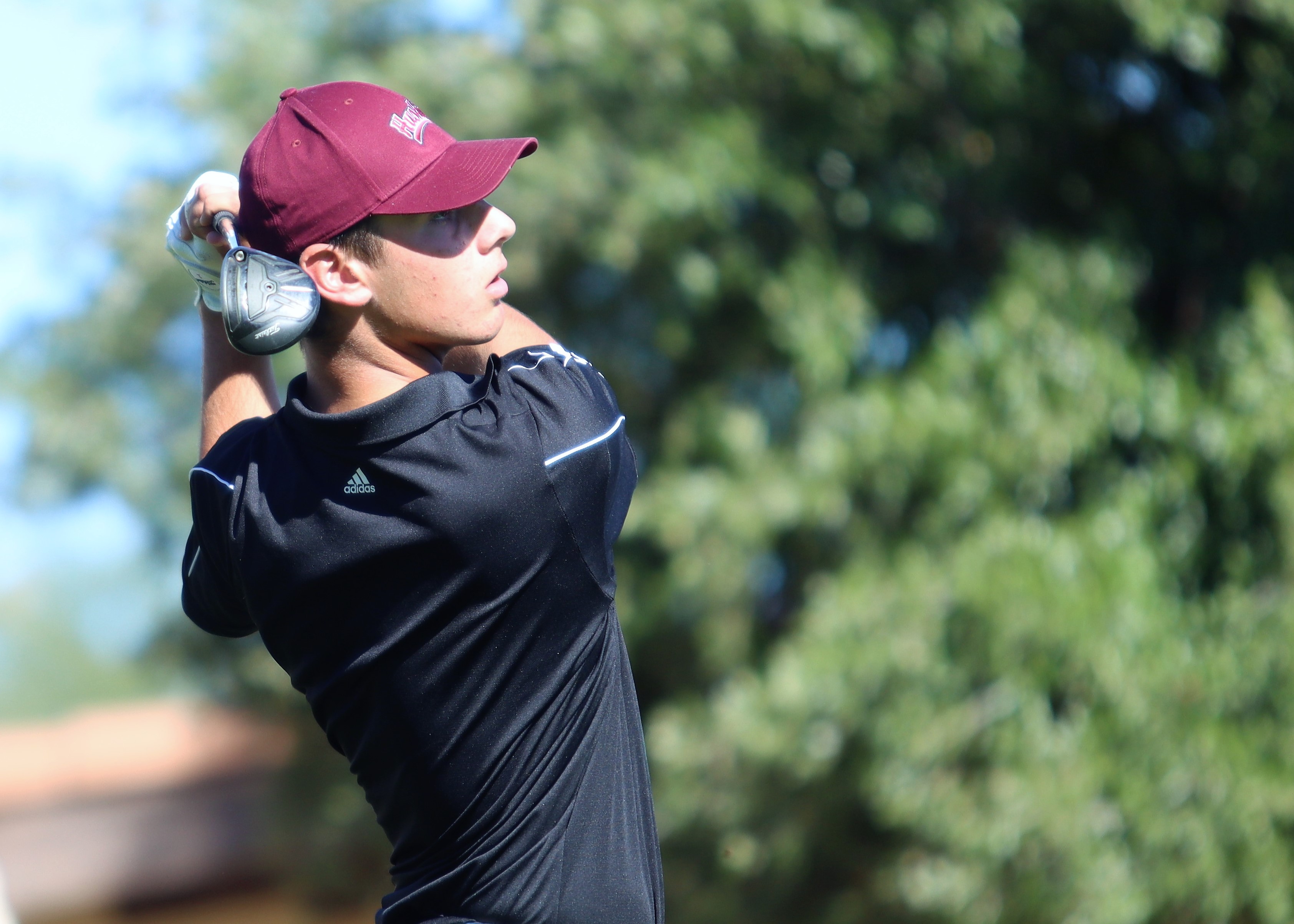 Hamilton senior Vincent Cervantes shot a 4-under-par 32 at the Phoenix Country Club on Tuesday to help lead the Huskies past Brophy 140 to 143 in a rematch of the 2022 Division I state championship where the Broncos cruised to a state championship over Hamilton.
Hamilton has nine state championships with three straight victories over Brophy from 2019 to 2021 and Brophy also has nine state titles, including ones over Hamilton in 2018 and last year. Hamilton also turned Brophy back in 2007.
Cervantes took third place last year, some 13 shots behind state champion Tyler Spielman of Brophy and four shots behind Charlie Palmer. Speilman shot a record 17-under-par 123 to win the 2022 Division I State Championship at the Omni Tucson National and Speilman shot an even 36 on Tuesday. Palmer is now a freshman for Princeton.
Williams Field senior Ben Carr shot a 2-under 34 to take second place on Tuesday as did Perry senior Joe Houghton. Perry took eighth place last year and Williams Field came in 13th place in Division II action.
TEAM RESULTS
1. Hamilton (DI) 140
2. Brophy (DI) 143
3. Perry (DI) 147
4. Williams Field (DII) 181
INDIVIDUAL RESULTS
1. Vincent Cervantes, Hamilton 32 -4
2. Ben Carr, Williams Field 34
2. Joe Houghton, Perry 34
4. Owen Greenough, Hamilton 35
4. Henry Dall, Brophy 35
6. Asher Nelson, Brophy 36
6. Tyler Spielman, Brophy 36
6. Ethan Butters, Perry 36
6. Kush Shah, Hamilton 36
6. Nathan Ash, Brophy 36
11. Shray Patel, Hamilton 37
12. Max Betts, Perry 38
12. Joseph Nelson, Hamilton 38
12. Dylan Boenning, Brophy 38
15. Caden Horvath, Perry 39
16. Kyle Koski, Perry 42
17.Brodie Stevens, Williams Field 44
18. Ben Bui, Williams Field 50
19. Brit Bodell, Williams Field 53
20. Luke Ruffentine, Williams Field 56
The Arizona Boys High School Fall Preview hosted by Red Mountain is slated for Friday, Aug. 25 at the Grand Canyon University Golf Course.
Teams scheduled to compete:
ALA - Gilbert North
Arcadia
Boulder Creek
Cactus Shadows
Casteel
Catalina Foothills
Chaparral
Corona del Sol
Desert Mountain
Desert Ridge
Desert Vista
Gilbert
Highland
Higley
Horizon
Lee Williams
Mountain View Mesa
Perry
Pinnacle
Prescott
Red Mountain
Saguaro
Williams Field