Brophy victorious behind Spielman's final-round 64
September 10, 2023 by Jack Reeves, Arizona State University
---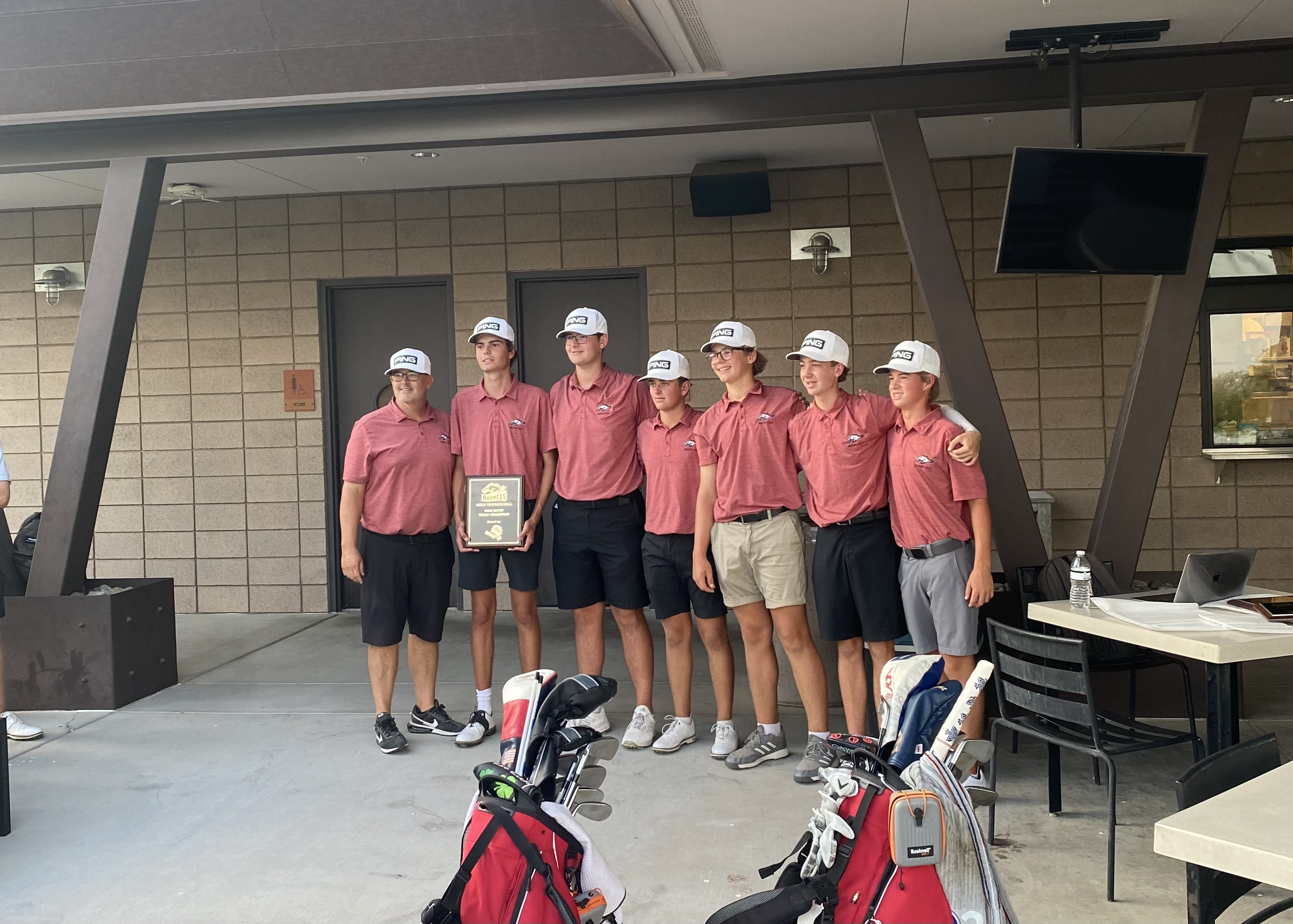 Jack Reeves is an ASU Cronkite School of Journalism student assigned to cover Brophy Prep for AZPreps365.com
A birdie on the 18th hole for Brophy Prep senior Tyler Spielman sealed a final-round 64 and a win for the Broncos on Friday in the Brophy Invitational at Papago Golf Club.
Brophy held off Notre Dame Prep by four strokes. Behind Notre Dame was Catalina Foothills, Chaparral, and Pinnacle who rounded out the top five.
Spielman finished the tournament in a tie for second place individually, with a two-day total of 137, two shots behind champion James Rogers of Pinnacle.
After being four-over-par at one point in his opening round, Spielman, an Auburn University commit, rallied to shoot one-over-par 73. He topped that on Friday by birdieing six holes in a row on the backside and posting an 8-under-par round.
"I just got into a groove," Spielman said. "I kind of found something in my swing, trying to slow my tempo down a little bit, and then the putts started dropping a little bit today."
Spielman wasn't the only one who caught fire for Brophy. The Broncos were also led by senior Henry Dall, who finished in a tie for fourth at 137. His tournament was highlighted by a 28 on the back side of his first round en route to a 65.
"Hole 10 I eagled, hit a great drive and had a pitching wedge in, and that really helped me out," Henry said. "That really got my momentum going into the back, and just kept it going for the next five or six holes, and just kept it steady."
Both Spielman and Dall got off to slow starts on Thursday, but both rallied like one would expect seniors to do. Coach Jon Shores knows the experience they've had leads to play like this.
"They don't let a bad start affect them at all," Shores said. "I think it's just the experience they have. The experience they have in playing a lot of junior golf, the experience they have in knowing their games. They don't let a bad hole, or a bad nine, affect them moving forward."
Brophy is the reigning Division I state champion, but had a lot of turnover in this year's team. Though they are a younger team than before, the Broncos have now won at both Grayhawk and Papago, giving them a great start to the season.
"It's what we need for the team, especially the younger guys," Shores said. "My top three played at state last year, and were integral to the success of that team. So they're really leading the way by their play. But also off the course, they're just great human beings and set really good examples for the younger guys."
Shores was not only impressed with the leadership of his upperclassmen, but also how his two freshmen, Nathan Ash and Asher Nelson, played this week.
"The way the younger players are playing is giving a lot of confidence to the other guys that they can depend on them," Shores said. "We had two-over from one of them yesterday and three-under from one today. That's outstanding. It gives us a lot of confidence moving forward that we can compete with anybody in the state."
The Broncos will be looking to build on a good week as they travel to play Perry at Bear Creek Golf Complex this Tuesday at 3 p.m.