Basha sweeps Skyline in a decisive road girls volleyball victory
September 14, 2023 by Caden Adams, Arizona State University
---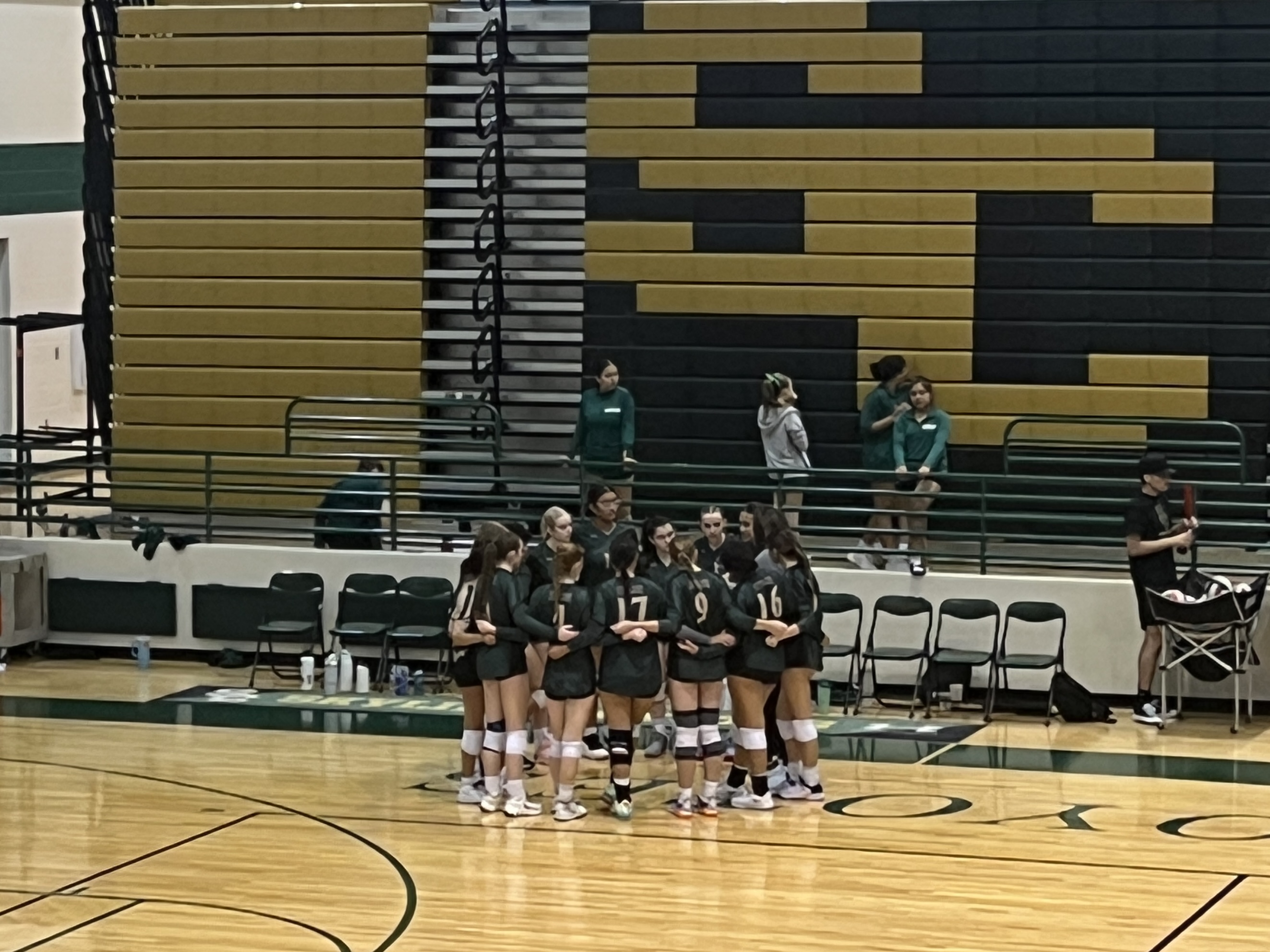 Caden Adams is an ASU Cronkite School of Journalism student assigned to cover Skyline for AZPreps365.com
The Skyline Coyotes lost a decisive home match against Basha on Thursday in 6A girls volleyball action.
Skyline came in undefeated in non-tournament matches, but faced a tournament-tested Basha squad.
The Coyotes were swept in a best-of-five matchup, ending their undefeated streak in regular season matches.
The Bears secured their victory on the road with their strong net presence, precise serving, and a high number of kills.
The Bears (6-7 overall) dominated the net, outperforming the Coyotes in blocks with 12 to the Coyotes' 4.
Skyline's best set was the first, which remained competitive until Basha started to pull away, 25-16, 25-13, and 25-14.
Coyotes coach Pisila Tukia, in her second year, felt that there wasn't a specific moment when the momentum shifted in favor of the Bears.
"Overall, we did our best with what we had, including some younger players who suited up," she said.
Despite missing a few players the Coyotes stepped up to the challenge.
Cynthia Harris delivered a standout performance for the Skyline Coyotes, giving her all on every play, even as the Bears increased their lead.
Harris played almost all of the junior varsity game, and yet she still found a way to push through and give it her all for the varsity game.
Tukia emphasized the need to return to their system for their upcoming game against Westwood High School next Tuesday night.
"We need to work on defense, offense, hitting – everything we are really good at," she said. "But, most importantly, we need to focus on our chemistry and teamwork."
Tukia has seen her new coaching system pay off in the second year, with the team winning its first five non-tournament games until tonight's game.
Last season, the Skyline Coyotoes went 7-10 last season and in 2-8 in regional games in Tukia's first year at the helm. This season the hopes is to make the postseason, given the great start the Cyotes have had thus far this season.
Two other standout players of the game were Georgia Goetz and Stella Tukia.
Senior Georgia Goetz believes that to prepare for the next game against Westwood High School, she needs to stay disciplined, play smarter, and work closely with her team.
Senior Stella Tukia stressed the importance of regaining confidence after a tough loss, emphasizing trust and teamwork among teammates.
Both seniors, Tukia and Goetz, emphasized the importance of hard work, having fun, and trusting your teammates.