Casteel takes down Trevor G. Browne, 51-0
September 16, 2023 by Dylan Ledahl, Arizona State University
---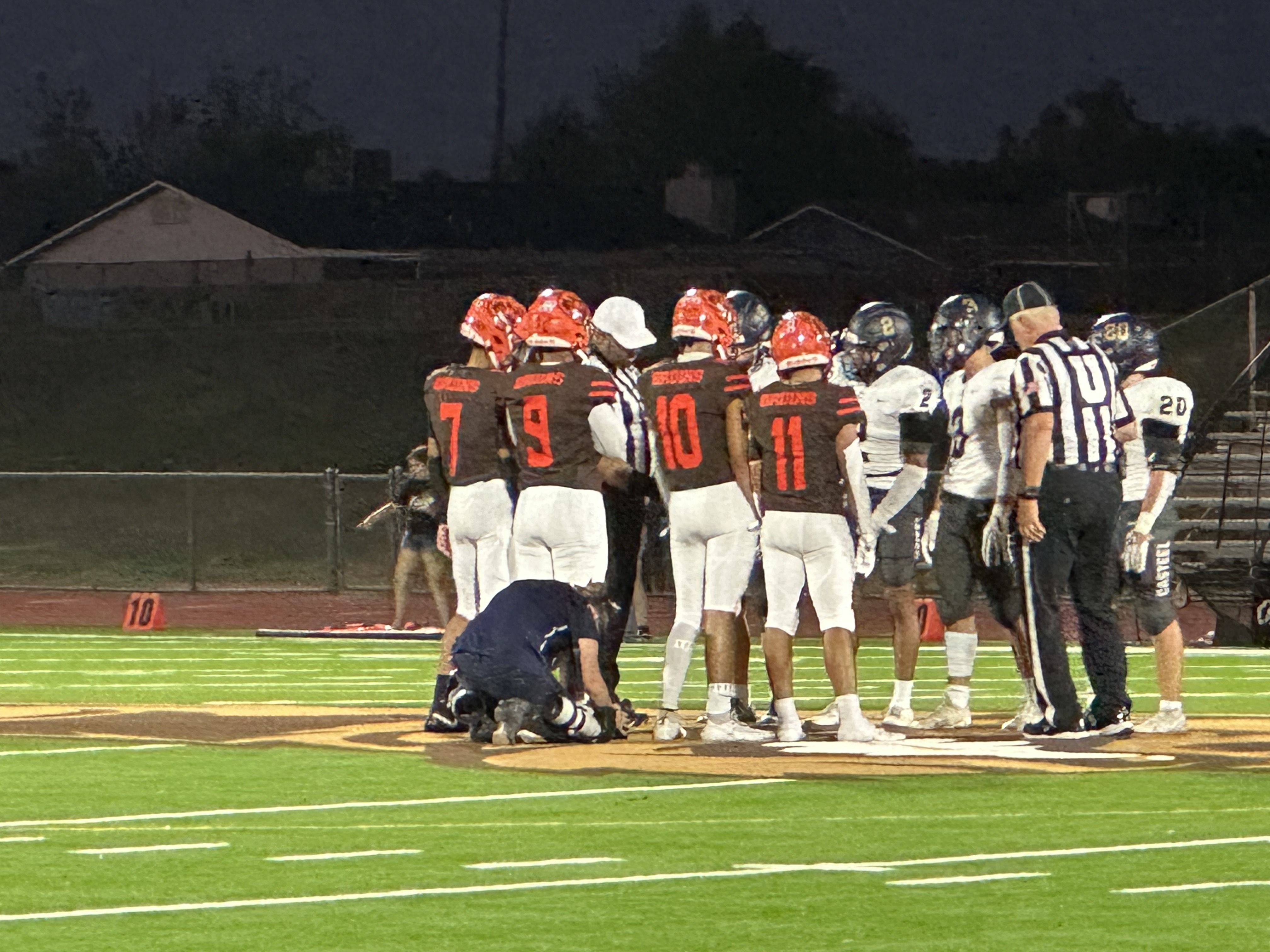 Dylan Ledahl is an ASU Cronkite School of Journalism student assigned to cover Trevor G.Browne High School for AZPreps365.com
The Trevor G. Browne Bruins had to win the time-of-possession battle in its game against the Casteel Colts Friday night in Phoenix to even have a fighting chance.
However, Casteel would go on to control the game, scoring six of its seven touchdowns on the ground in its 51-0 victory, and Trevor G. Browne would fail to produce the same offensive production.
The Bruins started the game with an unexpected onside kick and failed, so the Colts took over on the Bruins side of the field to start the game.
The Colts quickly capitalized with junior quarterback Paul Palmer running it in for the 1-yard touchdown, making it 7-0 Colts.
The Bruins started their first three games this season playing senior quarterback Andrew Romero. But for this game, the Bruins went with senior quarterback Nico Alvarez.
The Bruins' offense never really clicked, though, as they only got a total of three first downs all game. The Bruins punted every drive that didn't result in a safety or a turnover, which kept defense on the field majority of the game. The Colts capitalized on that and kept running all over the tired Bruins defense.
The Colts extended their lead to 14-0 with six minutes to go in the first quarter after senior running back Kyle Harper scored a 6-yard rushing touchdown. Harper was one of two running backs to score.
Right before halftime sophomore running back Mason Lewis scored one of his two touchdowns, increasing the Colts' lead to 21-0. Lewis's other touchdown was scored on the Colts' first drive in the third quarter. But this time it was a 40-yard touchdown increasing their lead to 28-0.
During halftime, Trevor G. Browne head coach Francisco Rangel said he told his players to keep playing hard.
"First class Casteel all the way," Rangel said. "This is reality when you play a team like Casteel. Just keep playing hard."
The Colts quarterback, Paul Palmer, would get involved in the game again, connecting with junior wide receiver Elijah Beamon for a 20-yard touchdown to make it 35-0 Colts with 3 minutes to go in the third quarter.
"Remember this feeling guys. I hate it and I'm sure you all do, too," Trevor G. Browne defensive lineman Raevonta Hill said. "We got a ton of games left after this, so let's remember this feeling that we feel right now and use it as motivation, so we don't feel this again."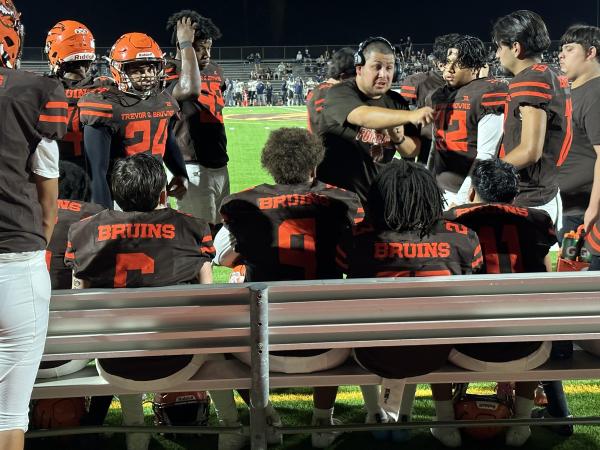 The Colts forced a safety and got the ball back. Beamon would go on to score two more touchdowns but on the ground. With under a minute left in the third quarter, Beamon scored on a 4-yard rushing touchdown. Beamon scored not only the last touchdown of the game, but also the longest touchdown of the game, rushing for a 60-yard
touchdown to make it 51-0 Colts.
The Bruins coaching staff were not estatic about the AIA scheduling this game against Casteel.
"I think our kids worked hard in the first half only holding them to 21 points," Rangel said. "Casteel did what they needed because they knew that was reality. But the reality is, a game like this shouldn't happen. But looking forward we have got to see what we got. We got a lot of kids beat up, but we are going to be ready to go, of course."
Trevor G. Browne (1-3) takes on Kellis (3-1) on Friday, Sept. 22, in Phoenix, and Casteel (3-1) takes on Valley Vista (0-4) on Thursday, Sept. 21, in Queen Creek.