Central ends Metro Tech's undefeated record
September 16, 2023 by Enrique Ortega, Arizona State University
---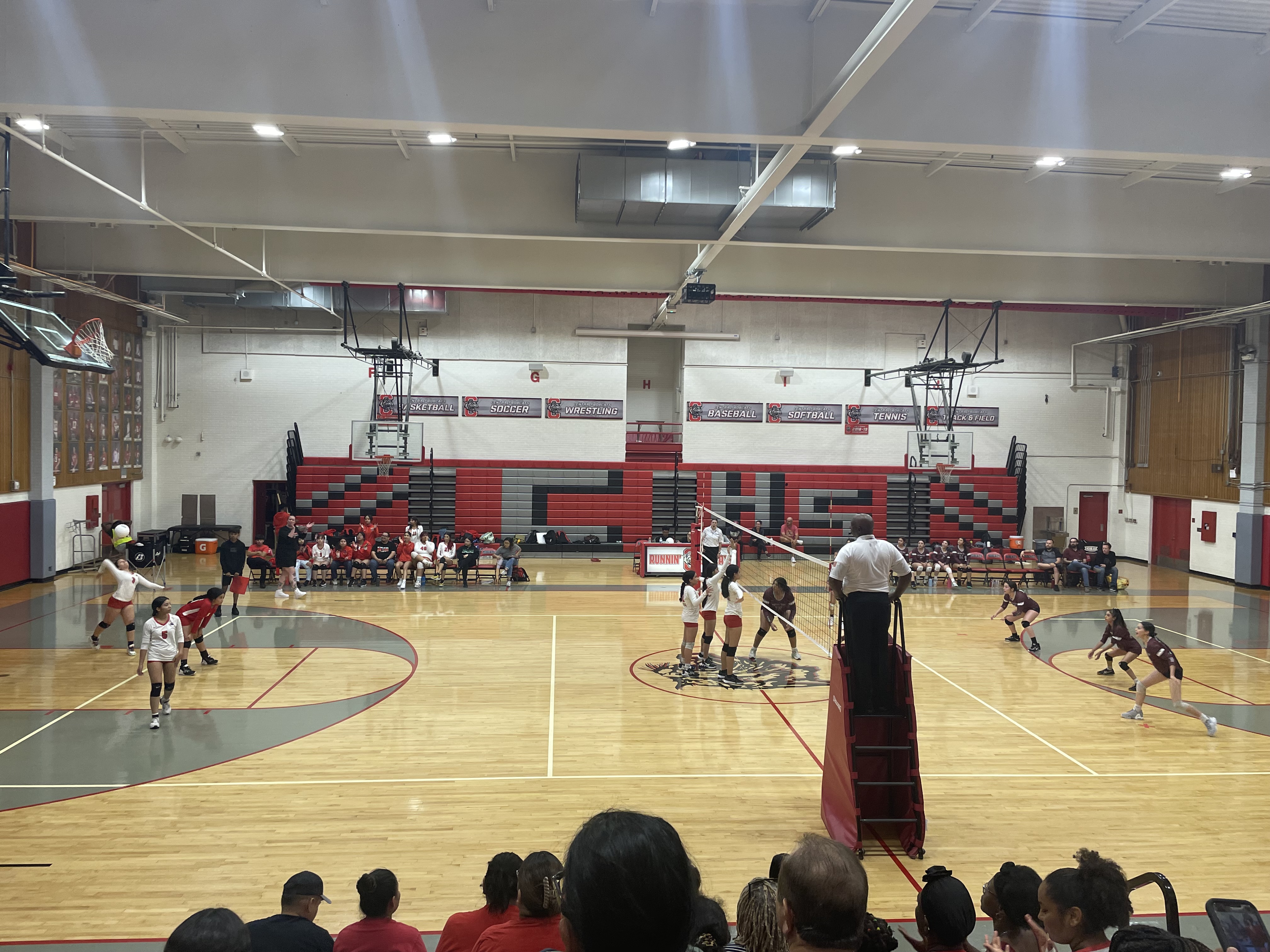 Enrique Ortega is an ASU Cronkite School of Journalism student assigned to cover Central High School for AZPreps365.com
Central High School snapped Metro Tech's girls volleyball's undefeated record at home on Thursday by sweeping the Knights, 25-18, 25-15, and 25-19.
The Bobcats entered the game fresh off a victory the night before against North Canyon.
The first set remained close until senior Abigail Hernandez started an 8-0 run when Central was up 17-16, serving three aces and recording one kill.
Hernandez said the team came into the game with more passion than how they started the season.
"We weren't acting lazy as we were in the other games," Hernandez said. "I feel like the other games we had no energy. This game I feel like we actually wanted it just because we felt like we needed to beat them since they were undefeated."
Much like the first set, both teams were neck and neck in the second set until Metro Tech was called for a delay of game that awarded a point to Central, giving the Bobcats a 19-15 lead. Central finished the set on a 6-0 run.
In the third set, Central was down 7-11, their largest deficit of the night, before Coach Kristin Harris called a timeout.
"We won those first two (sets) and they honestly couldn't stop us," Harris said. "So because of that, we had to just make sure that we were moving our feet and talking. I think that's sometimes what we struggle with.
"We all want to get involved and sometimes that communication breaks down," Harris said. "So when we have a timeout, it's strategic, it's to stop that serve, it's to make sure I come back together with the girls."
The timeout was just what the Bobcats needed as they were able to gain a lead of 19-16 thanks to freshman Alyssa Hernandez and senior Clarice Johnson.
Alyssa Hernandez served seven times during the run and had three aces while Johnson had two kills and a huge block that gave them the lead that enabled them to win the set and the game.
Both Abigail Hernandez and Harris said that the defense played a vital role in the win and attributed their movement work at practice.
"We have been working our butts off, especially on covering and moving our feet," Harris said. "We've been doing specific drills, specifically on our back line defense."
One key factor in the team's ability to win games has been the unity among everyone, even for junior Yamilet Gomez Ramirez, who is playing volleyball for the first time this year.
"When you have a really strong bond with your team, you really have that energy up that you have to do this," Ramirez said. "You have to keep motivating yourself and pushing yourself hard. If your teammates are doing that, you have to do the same thing to yourself."
Both Central (4-3, 3-2) and Metro Tech (5-1, 3-1) play at home next Tuesday at 6 p.m. The Bobcats will play against South Mountain and the Knights will play North Canyon.