Carl Hayden shut out in loss to Northwest Christian
September 18, 2023 by Riley Garcia, Arizona State University
---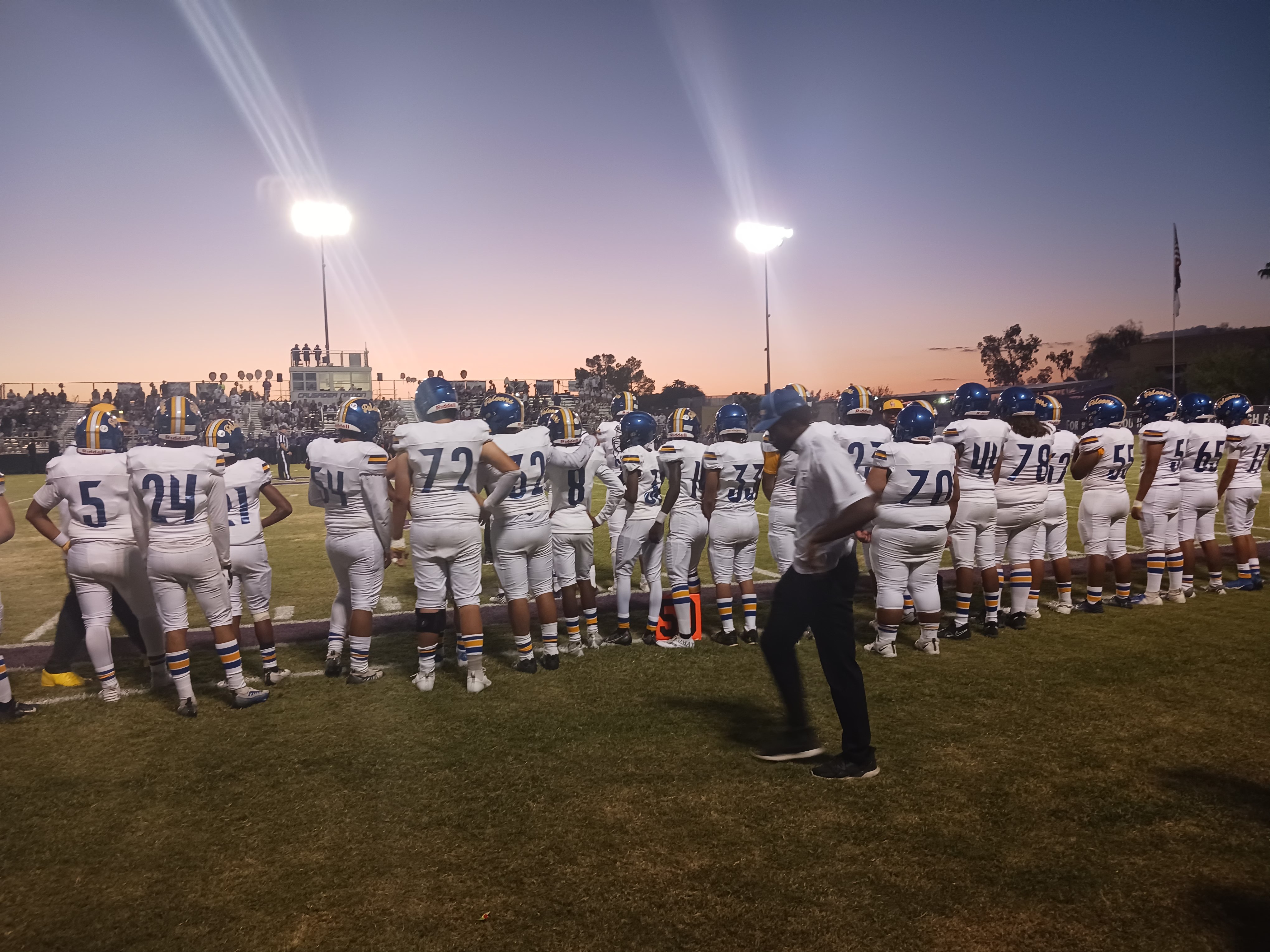 Riley Garcia is an ASU Cronkite School of Journalism student assigned to cover Carl Hayden High School for AZPreps365.com
It was a rough day for Carl Hayden as the Falcons lost 61-0 to Northwest Christian on Friday night.
The Crusaders started with a quick rushing touchdown in just two plays to take a 7-0 lead. They would follow the quick score, forcing Carl Hayden to go three-and-out on its opening drive, blocking the punt and returning it for a touchdown.
The next drive saw Northwest Christian force another three-and-out punt to Carl Hayden, but this time it was fumbled on the snap, giving Crusaders the ball on the 10-yard line and soon scoring again making the score 21-0.
By the time the first quarter came to an end, Northwest Christian led 28-0. The second quarter saw Carl Hayden quarterback Jonathan Montes complete a 27-yard pass as Carl Hayden picked up its first, first down of the game, but the Falcons didn't score. Northwest Christian scored a few more times for a 47-0 halftime lead.
Carl Hayden head coach Jay Nunez praised the talent and depth of Northwest Christian. "Their second- and third-string guys are just as good as good as any starter in Phoenix Union," he said.
He also liked what he saw from the Falcons.
"I saw a spark from our boys that I haven't seen since I got here," Nunez said. "We never turned on each other, they played as a team, and even at 54-0, they were rallying and tackling kids."
He added: "I saw a lot of energy tonight that has been lacking, and that I'm proud of; there's something we can build off of."
Nunez said his team had recently been "bickering," but "found each other" Friday. He concluded that the Falcons came together as a family.
Players kept their heads high.
"It was a tough loss, but we actually did pretty good, because they're state champions before," freshman Abriel Padilla Jr. said.
Sophomore, Manuel Martinez said: "It is a tough loss, but we came out, we fought, they're a good team."
Teammate Luis Monge added: "We knew what we were up against the whole week. We knew they were the state-title team, playoff team. We knew what we're coming up against."
Northwest Christian remains undefeated at 4-0. Carl Hayden is 0-4 and players are already looking ahead at their next game.
"The rest of our games are region now," Matinez said. "These games were to prepare us. We just got to go out and fight, play as one, come together."
Northwest Christian's next game is on the road against 3-1 Eastmark. Carl Hayden is off next week, but plays its first region game against 0-3 Moon Valley on Sept. 29.