Chandler Prep opens 2A region play in dominant fashion
September 20, 2023 by Aryton Temcio, Arizona State University
---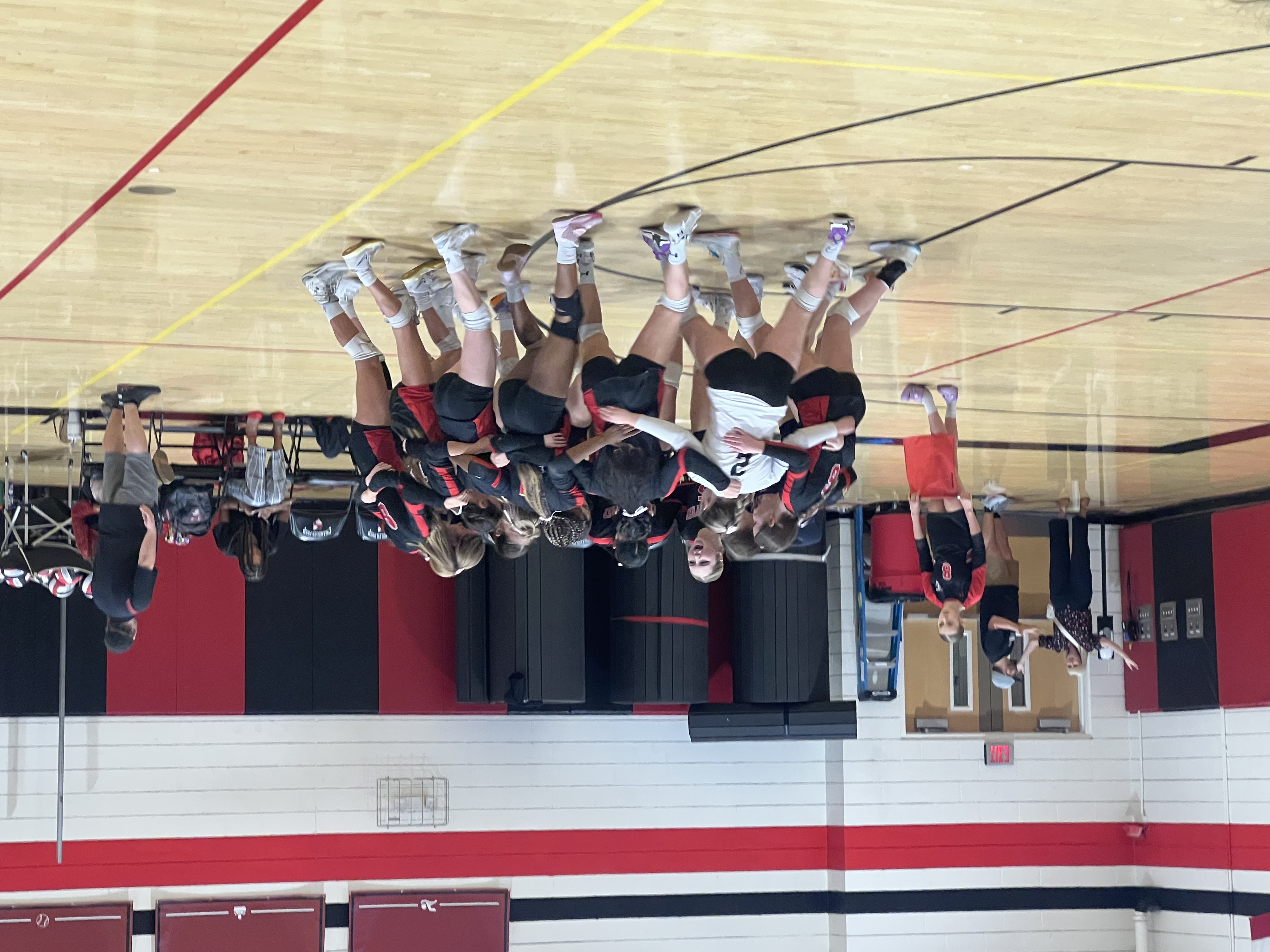 Aryton Temcio is an ASU Cronkite School of Journalism student assigned to cover Chandler Preparatory Academy for AZPreps365.com
The Chandler Prep Titans began their region season strong against the Santa Cruz Valley Dust Devils in a 3-0 win Tuesday night in Chandler.
The Titans convincingly won each of the three sets, winning the first 25-4, the second 25-7, and the third 25-12, staying focused and energized for the entirety of the match.
Chandler Prep showcased its talent by playing dominate throughout all three sets. Putting pressure on the net, finding open areas on serves, and winning the free ball battle are all things that the Titans excelled at, but also all things that coach Anthony Jones emphasizes each practice.
"Usually, every day we work on serving stuff, it was a point of emphasis (Monday), just to make sure we're serving where were supposed to, hitting some seams, serving a little more aggressively," Jones said.
The Titans were active and aggressive near the net, getting fingertips on potential kills from Santa Cruz Valley and sending the ball right back over. Chandler Prep's team leader in blocks, senior Nadine Spencer-Walters, led the aggression near the net both on offense and defense. Each of her many forceful kills elicited intense reactions from every fan in attendance.
"It's very important because if you want to get more reps in and more practice in, you have to be able to get more time at the net and try to just do what you practice," Spencer-Walters said.
Chandler Prep also won a majority of the free balls, which was a point of attack for the Titans after struggling in their loss to Trivium Prep last Thursday.
"Honestly, I think we did a really good job with free balls," Titans senior Juliet Mason said. "We worked on it at Trivium, we kind of struggled a little bit with our free balls on the 10-foot line, and we focused on that a lot in practice yesterday, and that was a key point today,"
After suffering a loss to a well-coached Trivium Prep team last Thursday, the Titans were able to iron out any wrinkles they still may have had during a weekend tournament where they went 5-3 overall, playing schools almost double their size.
"We were the smallest school there, and the next smallest school was a 3A school," Mason said. "So, we came in kind of wanting to prove ourselves and I think we achieved that."
Chandler Prep loaded up with experience against teams and schools that are different from the ones they will see as region play begins. It is important for the Titans to play up and test themselves in a friendly tournament before they begin work on securing their spot as the 2A South Region champions and an eventual postseason run. Jones likes where his team is at and believes keeping on track will only benefit the Titans in the long run.
"Just continuing what we're doing, putting pressure on them more, doing a good job at the net and clicking with our hitters," Jones said. "I think we showed all those aspects tonight, so just being able to do that will be good."
With the win, the Chandler Prep Titans catch their first regional win of the season and improve to 16-7 overall and Santa Cruz Valley drops to 1-7.