Chaparral outlasts Higley in 4 sets in matchup of playoff hopefuls
September 20, 2023 by Keller Brown, Arizona State University
---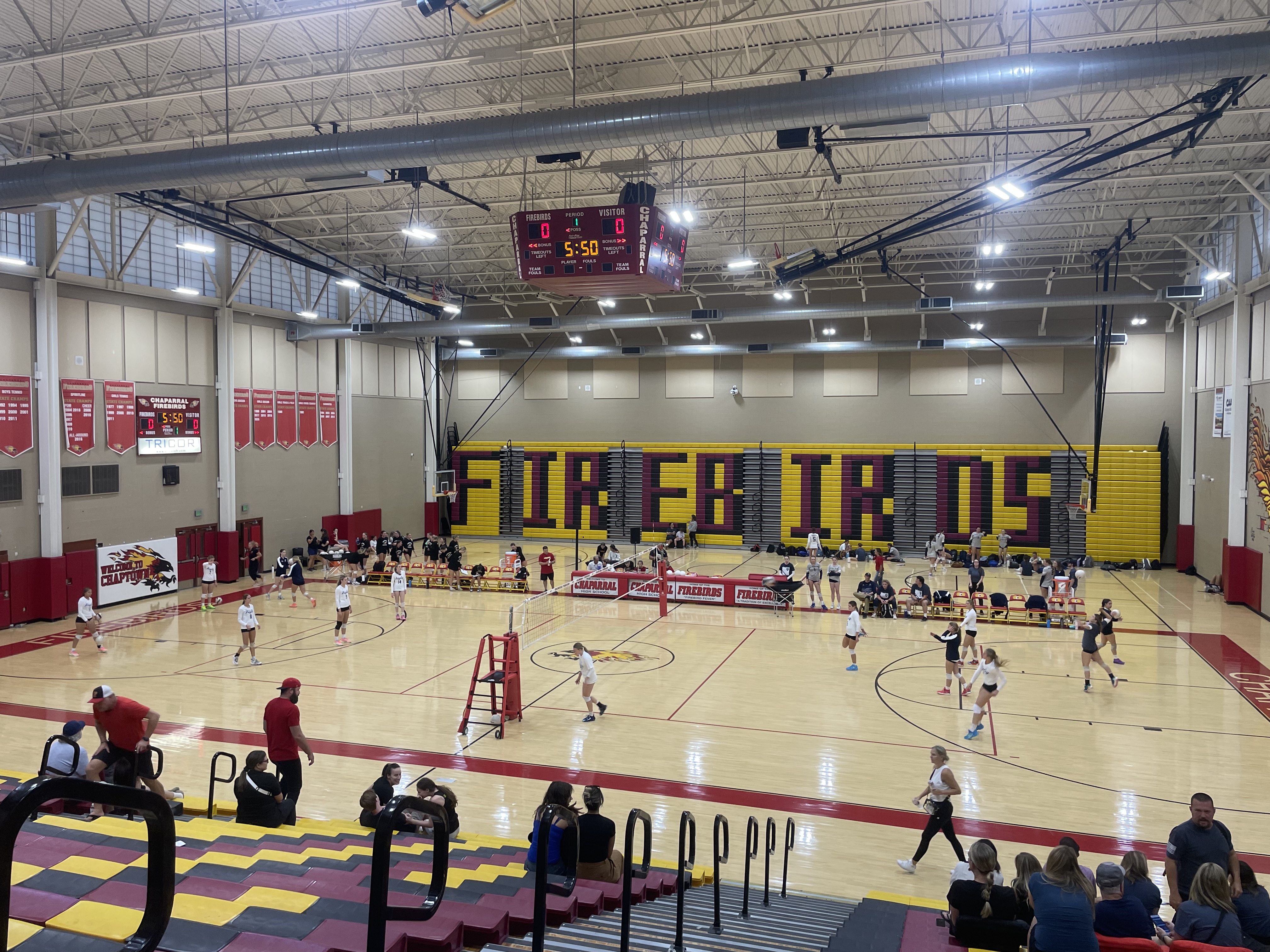 Keller Brown is an ASU Cronkite School of Journalism Student assigned to cover Higley High School for AZPreps365.com
The Chaparral girls volleyball team survived a late comeback by Higley on Tuesday, defeating the Knights in four sets, 25-10, 25-20, 23-25, and 25-19.
The Knights were coming off a victory from the previous night over Paradise Valley. The Firebirds were well-rested with their most recent game being a win last Thursday over Centennial.
The final set started with Higley taking a 9-2 lead early on, but Chaparral coach Evan Sedillo was proud of the way his team battled back.
"We fought hard that last set," Sedillo said. "It took a little bit more than we wanted, but we digged deep and pulled it out."
Sophomore Claire Mcneal came up huge in the final set, with three key kills in the fourth frame.
"I think we started off really strong in the first set," Mcneal said. "Just keep our momentum from the first set, and carrying it on will be great for us. We don't go to as many five or four-set matches."
Although admitting they don't go the distance often, Mcneal did acknowledge that their confidence level was not as high as it could be.
"We kind of went through a period of time where our usual stuff wasn't working," Mcneal said. "Part of it was our mentality, but there was definitely some strategy to where we were placing the ball."
Chaparral took advantage of the Higley defense playing back so often, strategically placing kills where the Knights weren't.
"We swing tough, so defenders are pinned back deep," Sedillo said. "Tipping softens up their defense, and makes them recover. Out of their recovery, they get weaker offense as a result."
In the first set, Chaparral came out on fire, scoring five in a row, followed by eight in a row to pull away from Higley. Highlighting the first set victory was sophomore Clara Schramm, who had three of her five kills in the frame.
Higley did not give up without a fight, taking a 14-8 lead in the third set, and held on to win 25-23 to force the fourth set. Coach Tyler Kraemer was pleased with how his team battled back, but he wished he saw more early on from the Knights.
"I was really disappointed at first. I felt like game one, we didn't even try, the effort wasn't there," Kraemer said. "I wouldn't say I'm OK with the loss because I thought we could win. It's different when you overcome some stuff, we could have given up. But we stayed in it, we fought."
Senior Addy Norton was a bright spot for the Knights, finishing with four aces. Sophomore Lucy Schmidt led Higley with eight kills, along with two aces.
Both teams entered the contest in the top five of their respective conferences, with Chaparral ending the night at number two in Northeast Valley, and Higley at number four in the San Tan conference.
"We have to get comfortable playing good teams like this," Kraemer said. "They are going to be in the playoffs, and our goal is to do damage in the playoffs."
Higley (3-2, 3-2) and Chaparral (4-3, 4-0) both play at home next Thursday at 6 p.m. The Knights host Notre Dame Prep and the Firebirds will play Mountain Pointe.